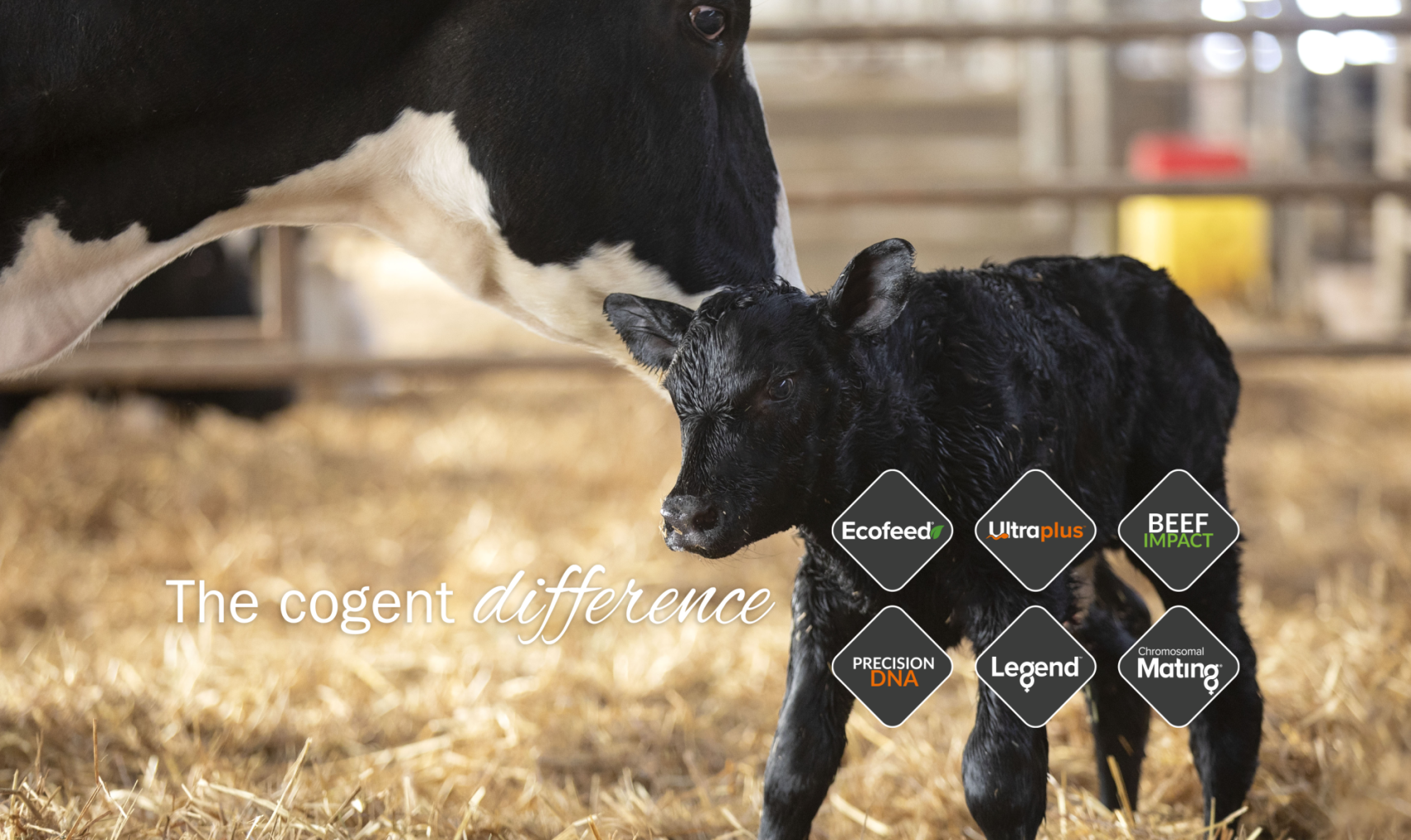 SEXED MALE BEEF SEMEN 'AN INDUSTRY GAME-CHANGER'
Beef from dairy herds is becoming a vital source of income for dairy units, which makes the development of male beef sexed semen an exciting step forward.
"I think it is a huge step forward. The industry is growing massively in terms of integration." - Boomer Birch (Beef Programme Manager)
Sexed male beef semen, that can achieve conception rates which match those of conventional, could be a 'game-changer' for dairy farmers looking to make the most of everything produced on-farm. In recent months, many farmers have been embracing advances in semen sexing technology which have enabled the development of Cogent's UltraplusMale product. Following on from the success of female sorted Ultraplus, Cogent has transferred the technology over to male sexed beef semen; UltraplusMale.

Game-changer
With this in mind, Cogent's beef programme manager Boomer Birch believes the development of male sexed semen is a 'game-changer'. He says: "This is massive. I think it is a huge step forward. The industry is growing massively in terms of integration. Within this, male animals – whether these are entire bulls or steers – are more efficient to finish, either extensively or intensively, than heifers. It makes the beef supply chain more efficient."
By targeted use of male beef sexed semen, farmers can reduce the number of female beef calves produced, thus increasing their market value and overall farm returns.
Mr Birch says: "The extra value you get from a male beef calf, whether that is native or continental, is significant. Probably, on average, a £100 difference by producing a male beef calf, rather than a female. But it can be as much as £250, depending on age and breed." Improved conception rates from UltraplusMale also make the added cost of the product justifiable.
How should male sexed semen be used?
Mr Birch believes breeding strategies which revolve around targeted use of sexed female dairy semen and male sexed beef semen are set to rapidly become 'the norm of the future'.
This stems around understanding the genetic value of females in the herd. He advises genomically testing all heifers and first and second lactation animals. This information can then be used to make breeding decisions.
Case Study: Easom & Sons
TARGETED use of male sexed beef semen has helped the Easom family maximise the value of their calf crop at Broom House Farm, Alfreton.
Having traditionally finished all Holstein bull calves produced from their black and white herd, they decided to use UltraplusMale British Blue semen on the lowest genetic merit females.
By doing so, they have increased the value of the entire beef rearing unit.
David Easom says: "The higher cost of semen is justified on the beef unit, because we have found a British Blue bull at 12 months achieves £250 more than a Holstein bull at the same age.
"We have not changed how we rear animals, we have just changed the breed we use."
For more information on Male Sexed Beef speak to your local Cogent Breeding Advisor or call 0800 783 7258.