SWISS-CROSS-BEEF MAKING MARKET-TOPPING PRICES

Partners, Emma Bruce and Rob Darlington are having something of a love-affair with the Brown Swiss breed. Believing it to be superior to the Holstein in terms of milk quality and ease of management, they accept that the one problem it creates is much the same as any dairy breed – that of unwanted bull calves.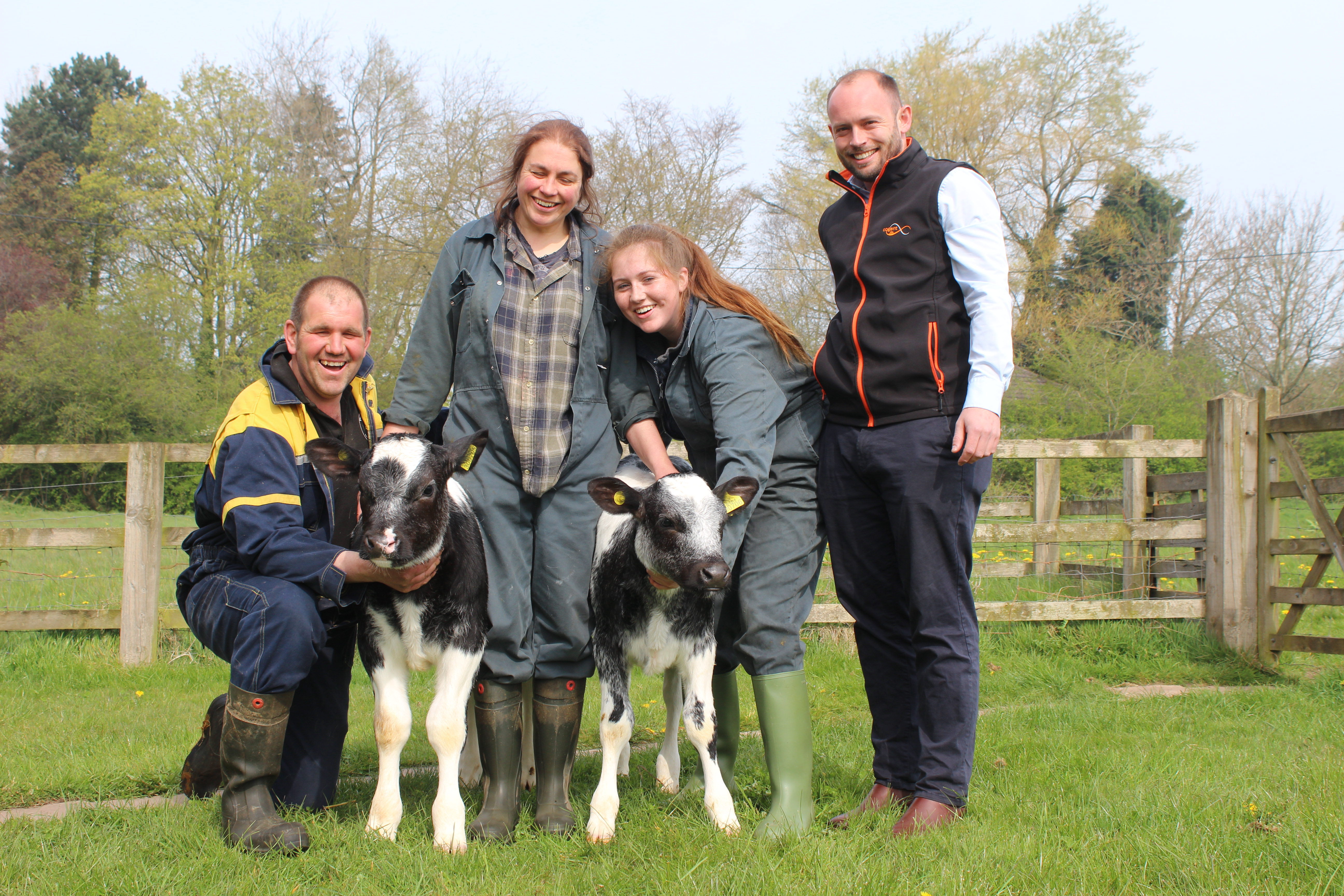 Farming their MoonRiver Swiss herd as relatively new tenants at Church House Farm in Chapel Chorlton near Newcastle-under- Lyme in Staffordshire, the young couple have worked hard and with imagination to maximise their cash-flow from the breed.
With production standing at 9,500 litres at 4.15% fat and 3.35% protein (2x, 305 days), they are making money from milk, but also want to maximise their income from the sale of beef from their dairy herd.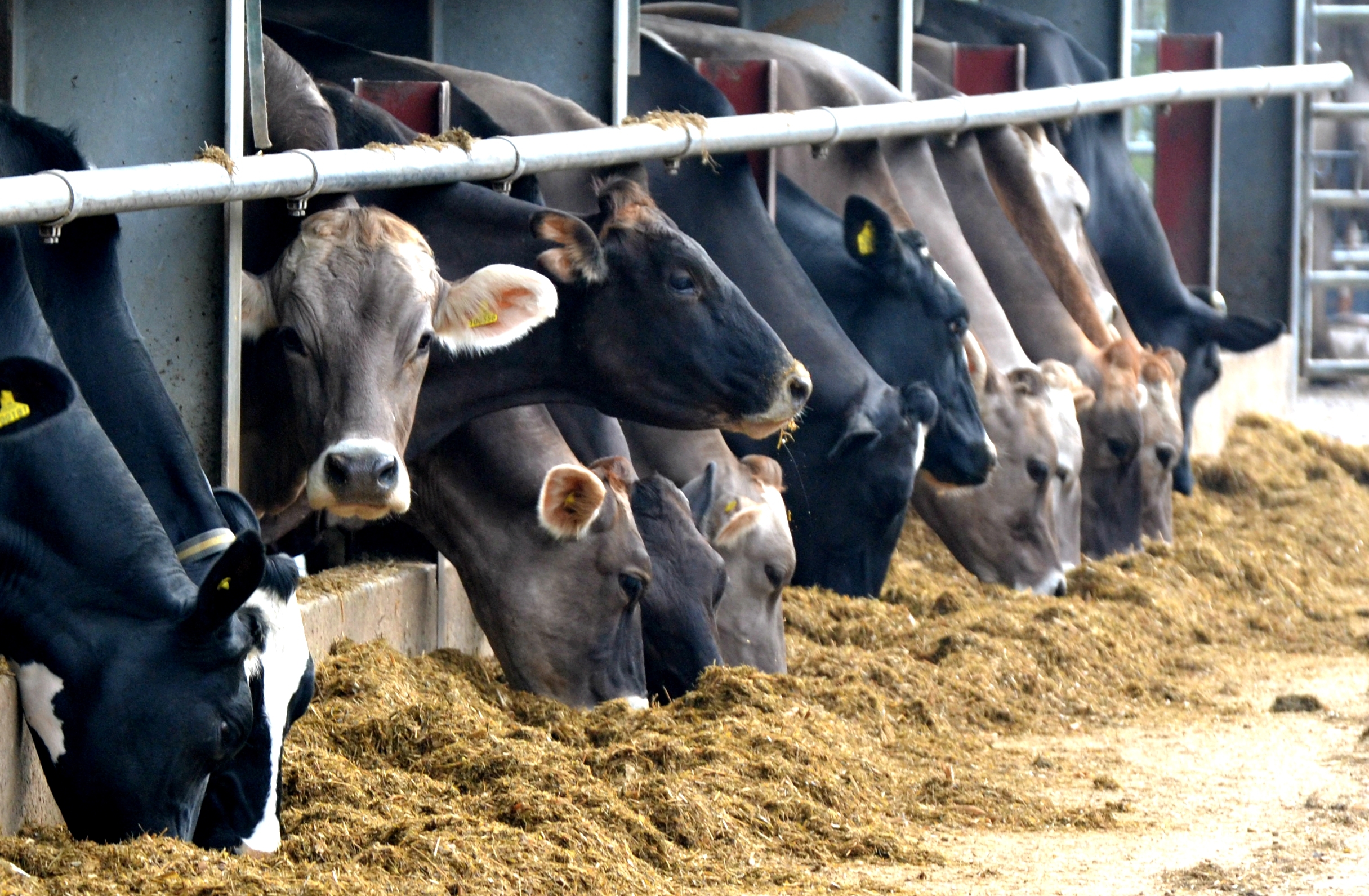 Today, they have achieved this by reducing the number of pure dairy bull calves born on the farm down to small single figures and carefully choosing beef breeds to use on a portion of the herd. This is helping them to meet a thriving demand for their beef-cross-dairy cattle, which are generally sold as calves or stores.
"We absolutely love the Brown Swiss breed," says Emma. "They are a dream to work with and milk just as well as the Holstein but with added milk quality, and they have great legs, feet and fertility.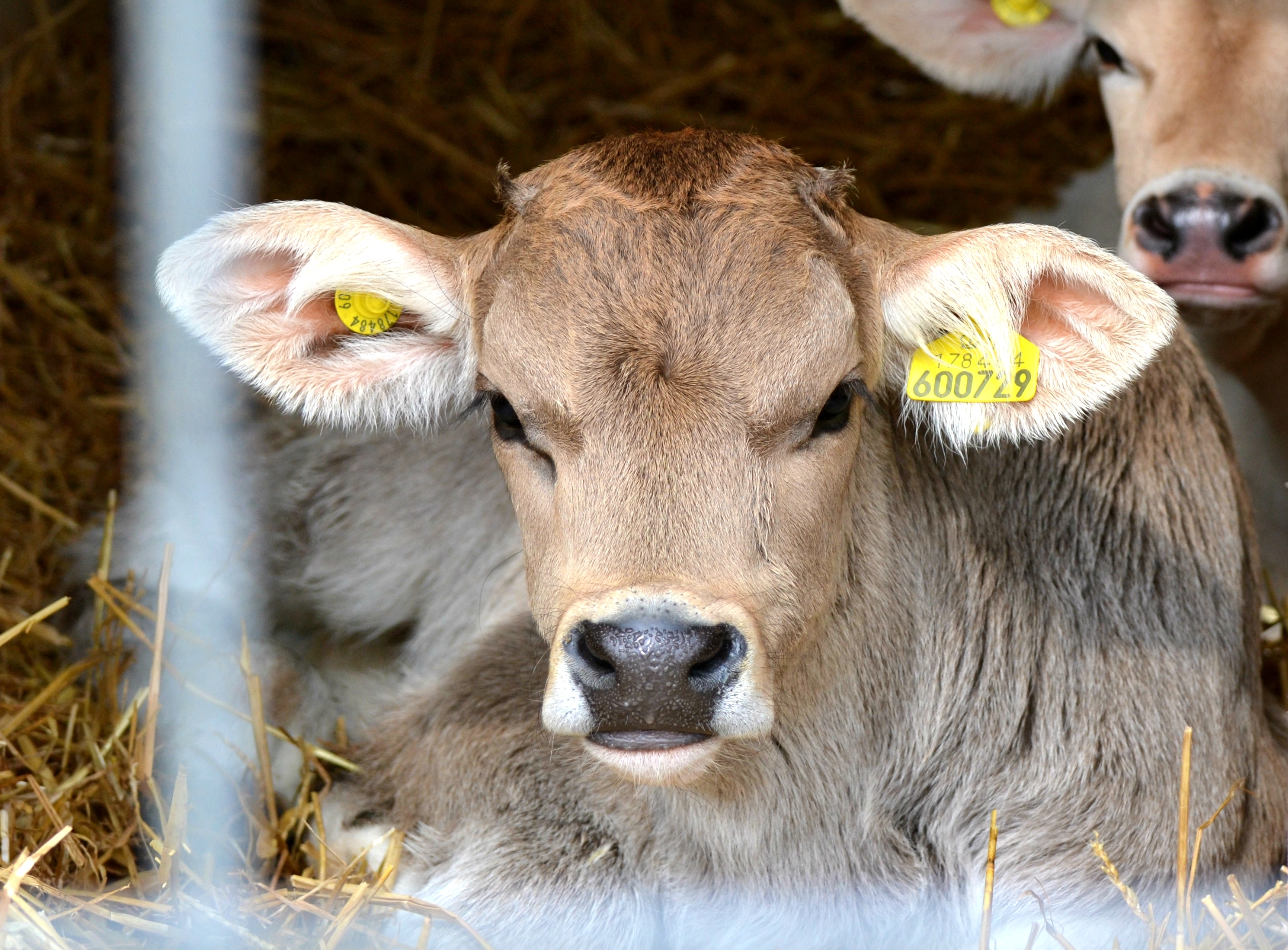 "They also have no issue spitting out a decent sized calf by a British Blue or an Angus she says.
However, because the couple took on their new landlord's Holsteins, only around two-thirds of the 245- head milking herd is Brown Swiss, the remainder (apart from one Jersey) being Holstein.
So, Emma and Rob have been keen to increase numbers of the breed and have used sexed Brown Swiss semen to good effect in an effort to achieve this. A high proportion of twins (around 9% of calving's) has helped them along the way.
However, keen to step up the pace, they moved on to Cogent's Sexed ULTRA 4M soon after it was introduced, having heard about the high conception rates being achieved with this high concentration product.
"We started using Sexed ULTRA 4M last year to get more pure Brown Swiss into the herd," says Emma. "We used it very gingerly to begin with but were actually quite surprised by what we got in calf, including some quite old cows.
"We were very happy with the conception rates which I'd say are exactly like those we get with conventional semen," she says. "So, we now inseminate our best cows up to two times with Sexed ULTRA 4M and then move on to either conventional dairy or, more normally, beef semen, depending on the cow."
Cogent Sexed ULTRA 4M sires used include Brown Heaven R Famous, Holyland Cartel Toro, Mr Rubi-Agronaut, Samovar-ET and R DG Aladdin-Red.
With around 30% of the herd bred to Brown Swiss and 10% to sexed Holstein, the remaining 60% is put to beef, which provides an important addition to the farm's cash flow and overall returns.
"The beef-cross-Swiss is a good animal – definitely better than Holstein-cross beef," she says. "But they can come out in quite different colours and when we first took them to market, people weren't sure what they were."
Despite the fact that they were initially hesitant to buy, she says they are now asking for more, appreciating the high growth rates and carcase conformation achieved through the couple's choice of AI sires.
"Today, the only beef breeds we are using are the Blues and Angus and one bull in particular, Quaker Hill Dead Center we are using on our small cows and he's doing a fantastic job," she says.
Quaker Hill Dead Center is the highest scoring Angus sire for the Cogent Beef Impact Index (CBI).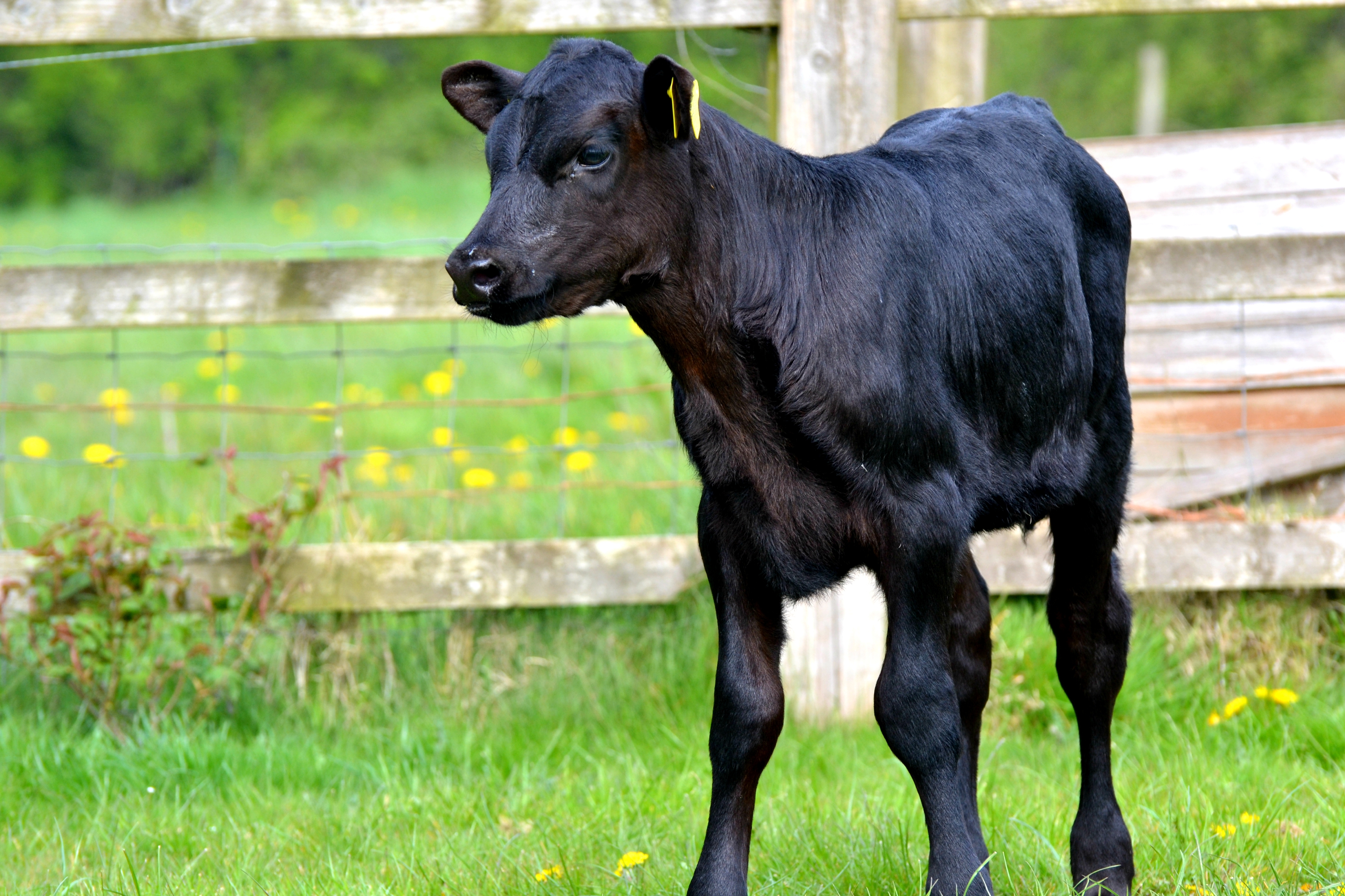 Sired by Quaker Hill Dead Center.
"His calves start off small but they grow really fast and by seven or eight months old they sell incredibly well," says Emma. "But the thing we've really noticed is how fertile this bull is and if we use him on problem breeders, he invariably gets them in calf."
However, she says the big financial bonus comes from the Blue-cross calves which generally go to auction at Market Drayton, reaching a top price of £400 and an average of around £300 at 20-30 days old.
This compares with a pure-Swiss bull calf at between £60 and £150. And with almost two-thirds of the herd bred to beef, this adds well over £25,000 to the farm's bottom line.
"In the Blue, we're looking for a sensible-sized calf which is easily born and can go to the auction at 20 days and a make £300-plus," she says.
"We've had particularly good results with a British Blue called Springhill Improvement, whose calves have been fantastic and very easily born."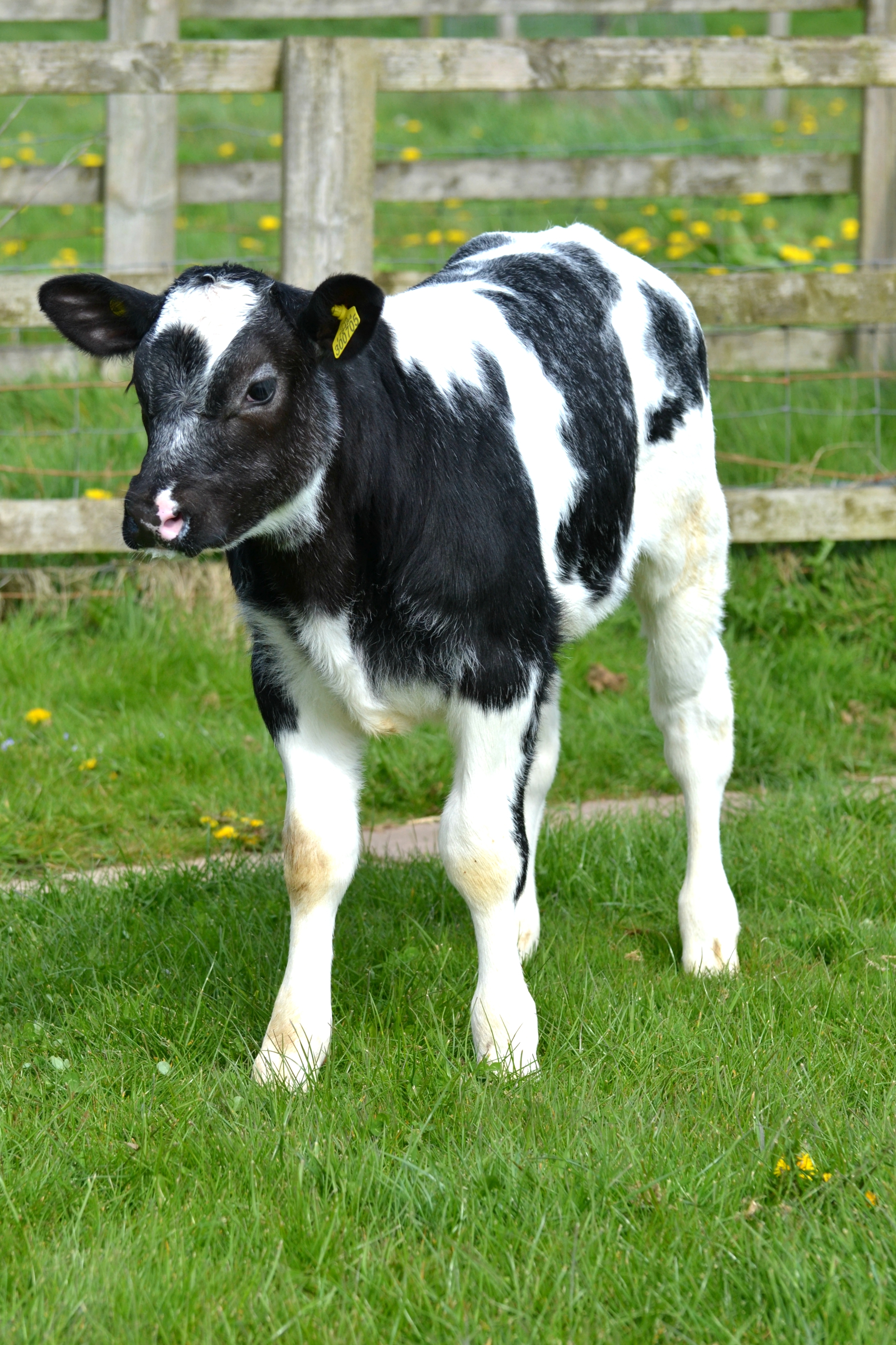 Sired by Springhill Improvement.
The performance experienced at Church House Farm is an exact reflection of expectations as Improvement is the leader on £CBI in Cogent's continental stud.
"We definitely improve our cash flow by using the beef breeds, but I would really like to see more Brown Swiss bulls available as 4M," says Emma. "We now have such confidence in the product that we would be very happy to use it – either as beef or dairy – on any animal in the herd."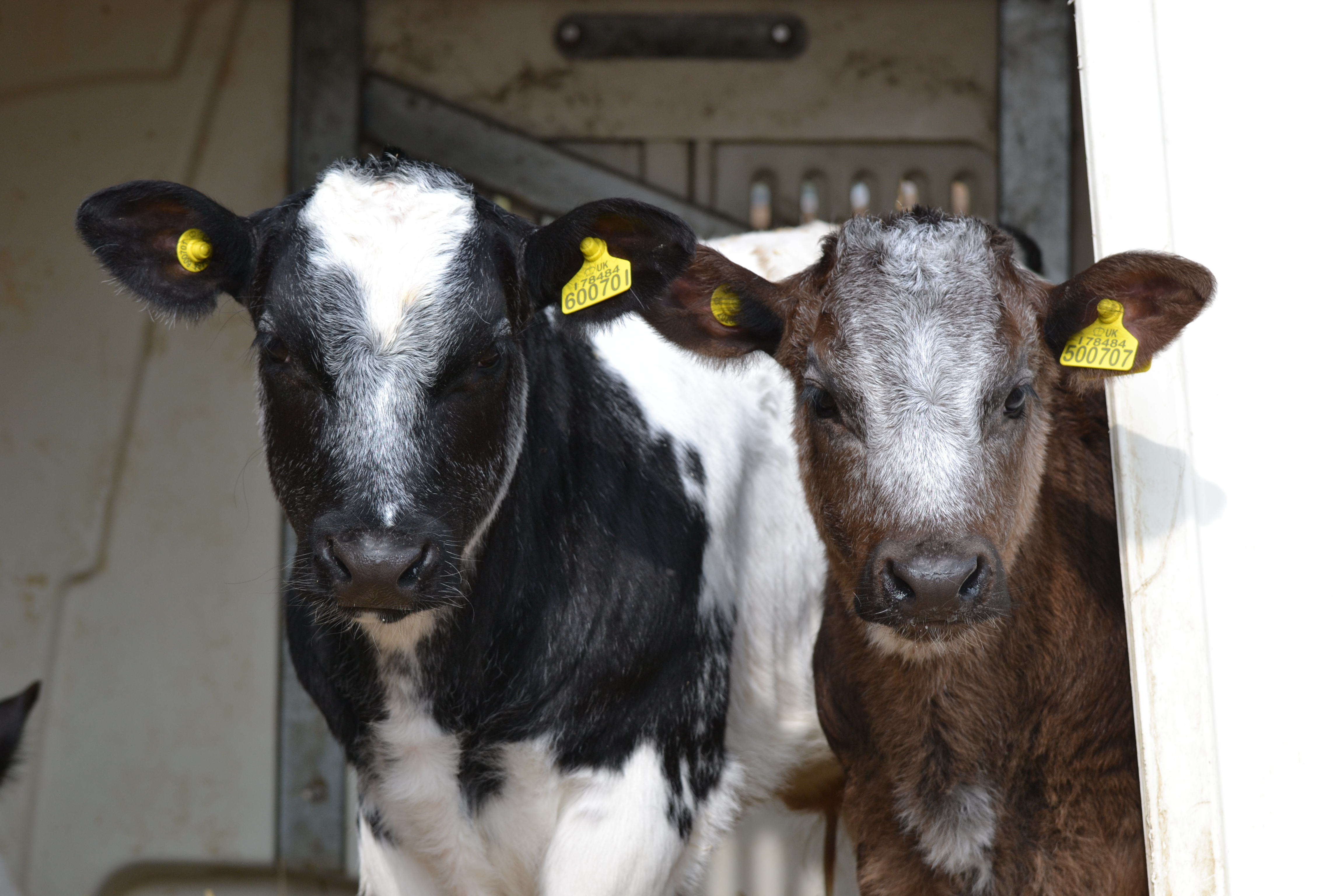 Finding the best bull for BEEF ON DAIRY
The Cogent Beef Visions programme is aimed specifically at producing beef from the dairy industry, and involves the participation of around 150 UK farmers who purchase and test the semen, and return calving survey data back to the company. With incentives offered to the producers for the collection of data, Cogent rapidly forms a profile of each sire, and calculates indexes to identify specific strengths.
The Cogent Beef Impact index (£CBI) has been designed purely with the dairy farmer in mind to highlight key strengths of Cogent sires and provides the added average financial value each sire can deliver per calving, categorised by breed type. The £CBI index is split in to two sub-indices (£MVI & £EMI) to take out the guesswork, allowing dairy farmers to pay closer attention to their key preferences for sire selection. The Ease of Management Impact (£EMI) capitalises on live and vigorous calves born without assistance, and the Market Value Impact (£MVI) looks at optimising the value achieved for beef calves whatever the selling strategy.
"Each bull we have selected has been tested through our highly reliable and respected Beef Visions programme and are chosen for their ease of calving on dairy cows and first-class calf quality" says Cogent's Beef on Dairy Specialist Jessica Simms.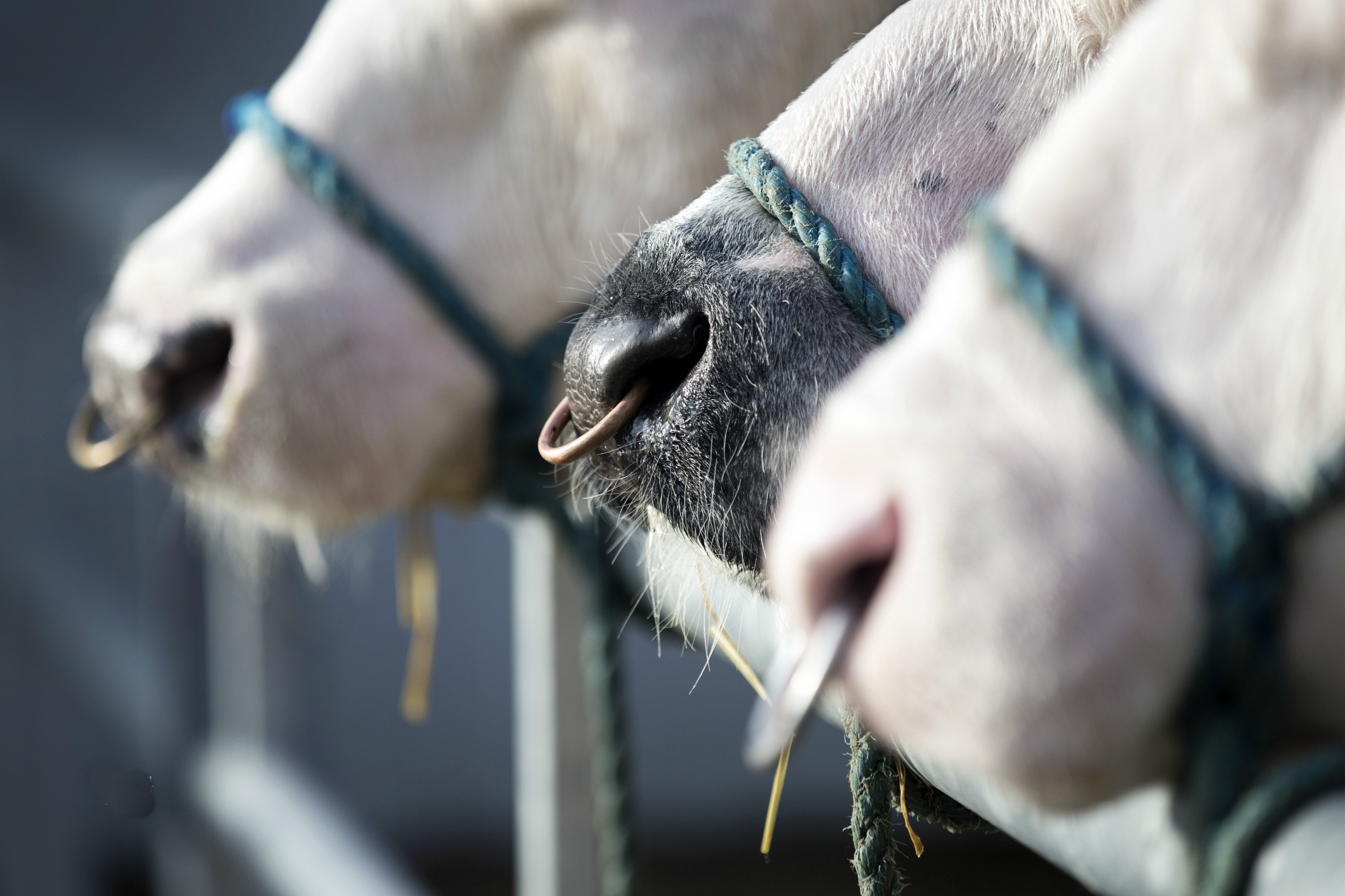 Unlock the genetic potential of your herd today.
Get in touch with one of Cogent's highly skilled team to find out more of what we can offer to you and your herd.
Freephone: 0800 783 7258.