Jersey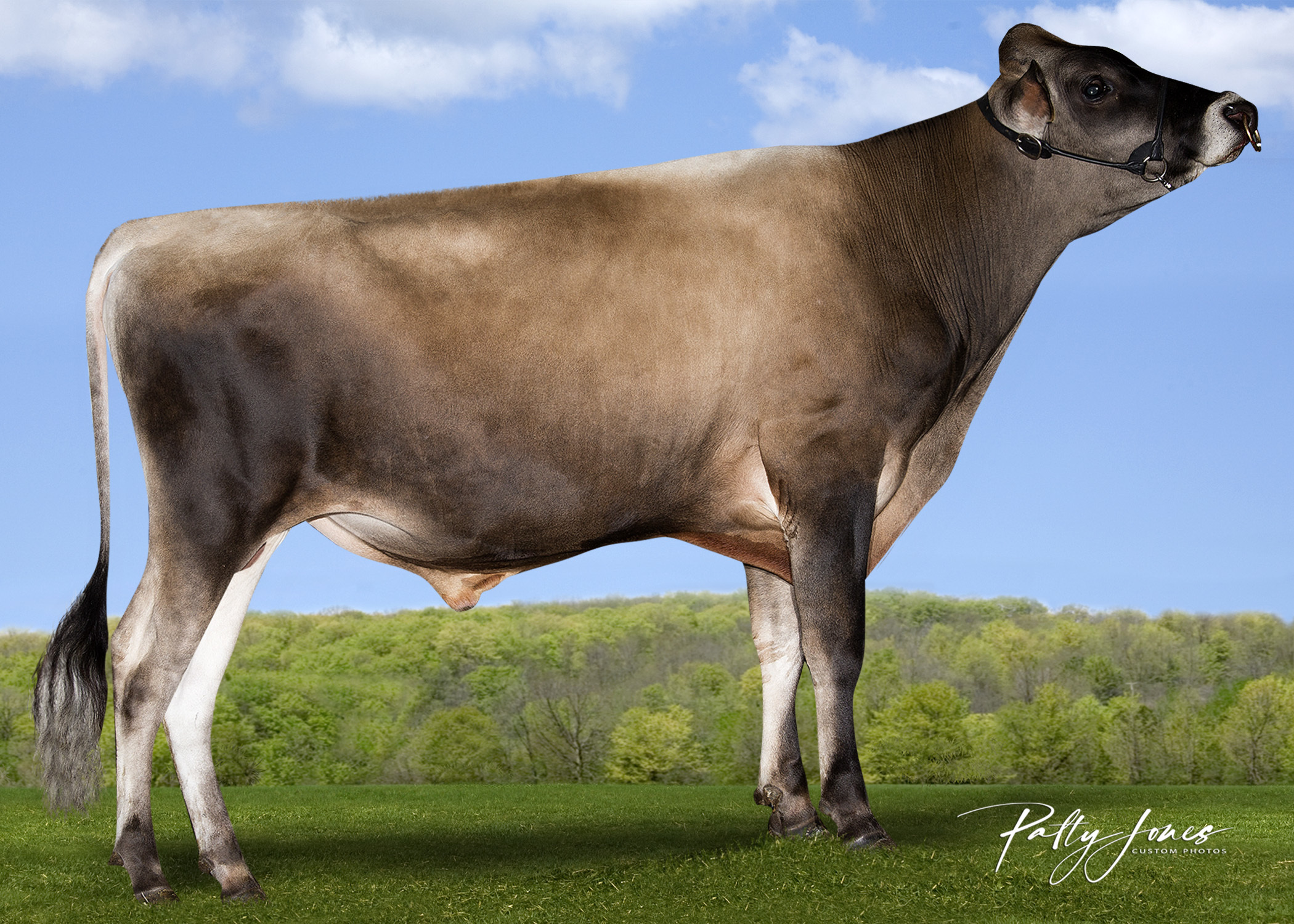 Sexing Chrome ZODI added £13 to his £PLI which moved him up to second place in the genomic rankings with a score of £459.
The River Valley Cece Chrome son held firm on the majority of his traits, including Type Merit where he remained unchanged at +1.5. However, there was an improvement in his Mammary composite score which increased to+1.7 where he saw improvements to the individual scores for Udder Depth (+0.3) and Front Teat Placement (+1.7).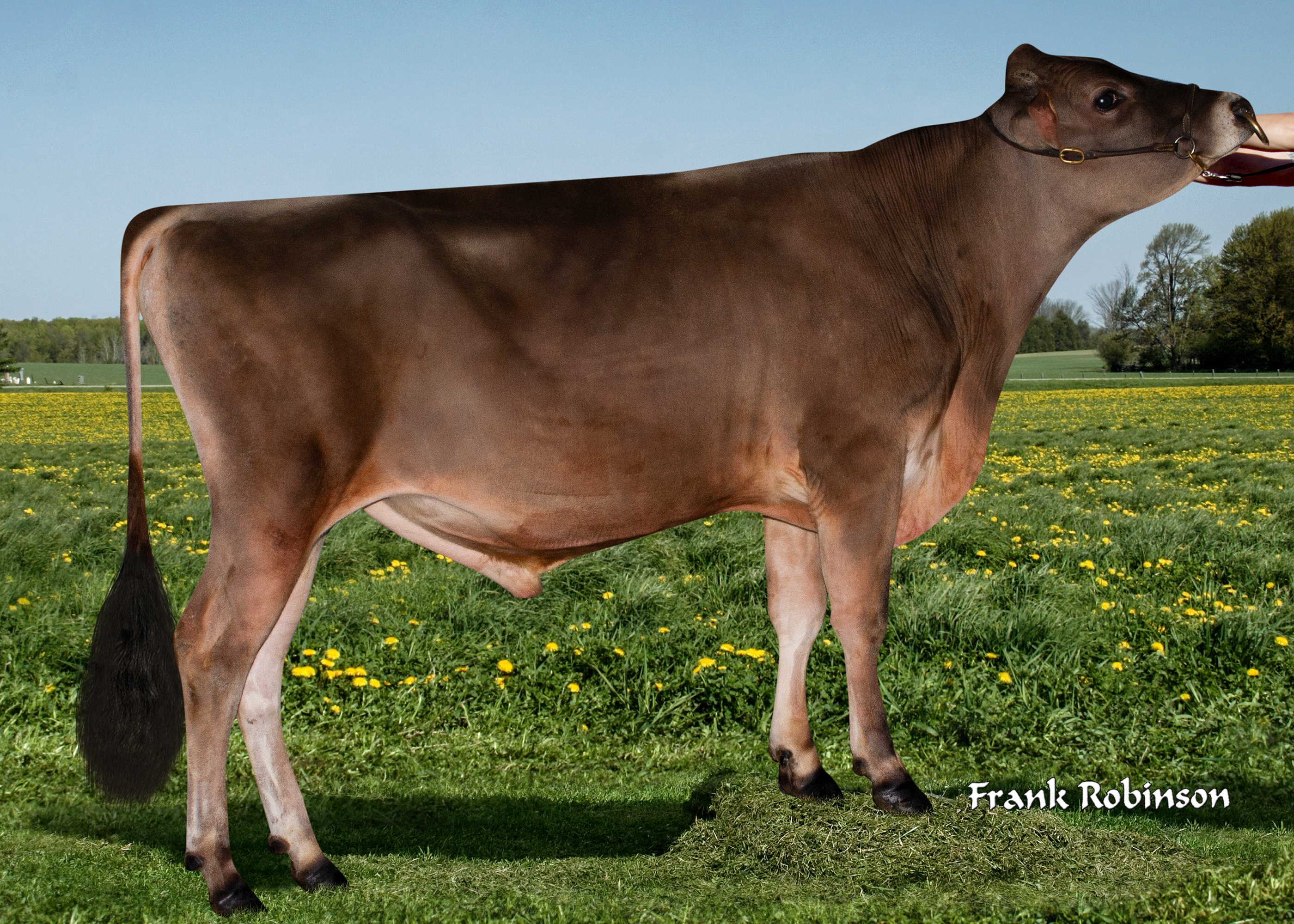 Verjatin LEVINE retained his score of +2.0 for Mammary composite making him joint first for the trait, his scores for Udder Support (+2.5) and Front Teat Placement (+1.6) both improved.
LEVINE also added 16kg Milk as well as kgs of Fat and Protein settling at +16kg and +12.2kg respectively.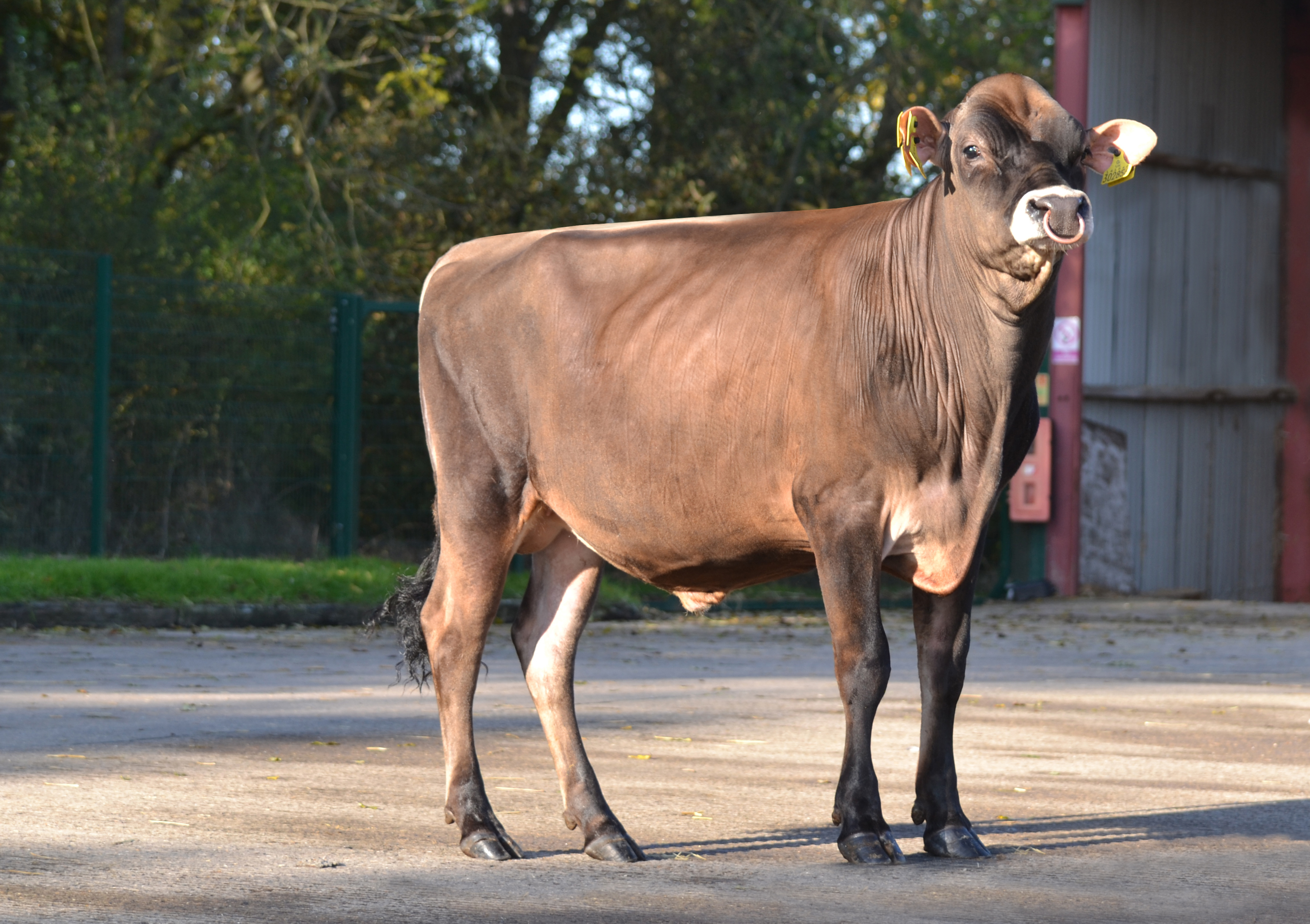 Thurlstone BANGING has increased his profitability and is now over £400 for PLI placing him ninth on the genomic £PLI list. He has also added to his weight of protein which is now +19.2kg.
BANGING maintained his Type Merit PTA of +0.9 and his Feet and Leg score of +0.7.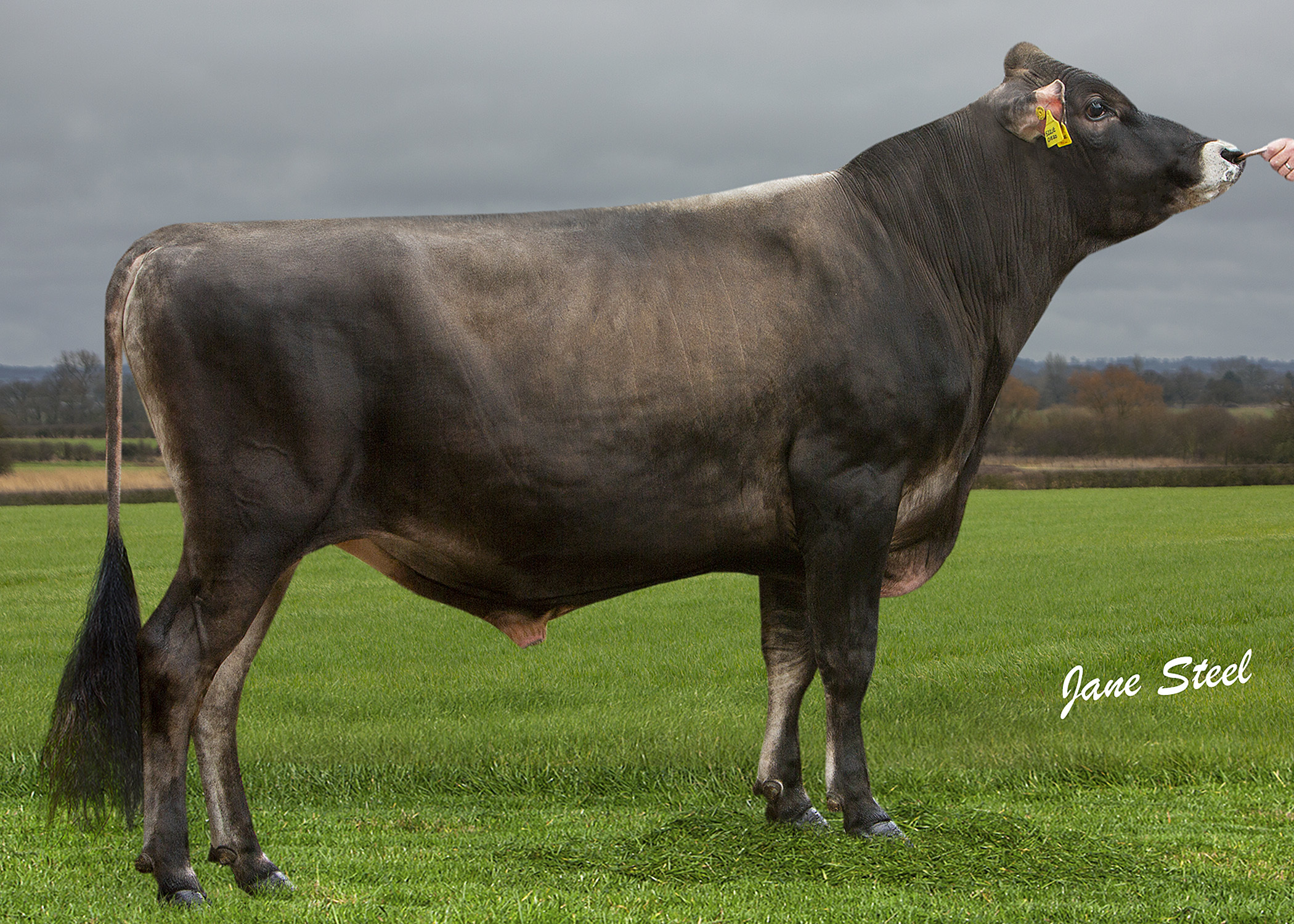 Bayview EXPLORE increased his Type Merit score by over half a point to +1.7 which secured his position at the top of the Type rankings. He also improved for Udders and now scores +1.9 which was a result of an increase in Rear Udder Height (+2.3) and Udder Support (+2.0). EXPLORE added Chest Width (+1.0) and Body Depth (+2.0) as well as Rump Width (+0.7).

Ayrshire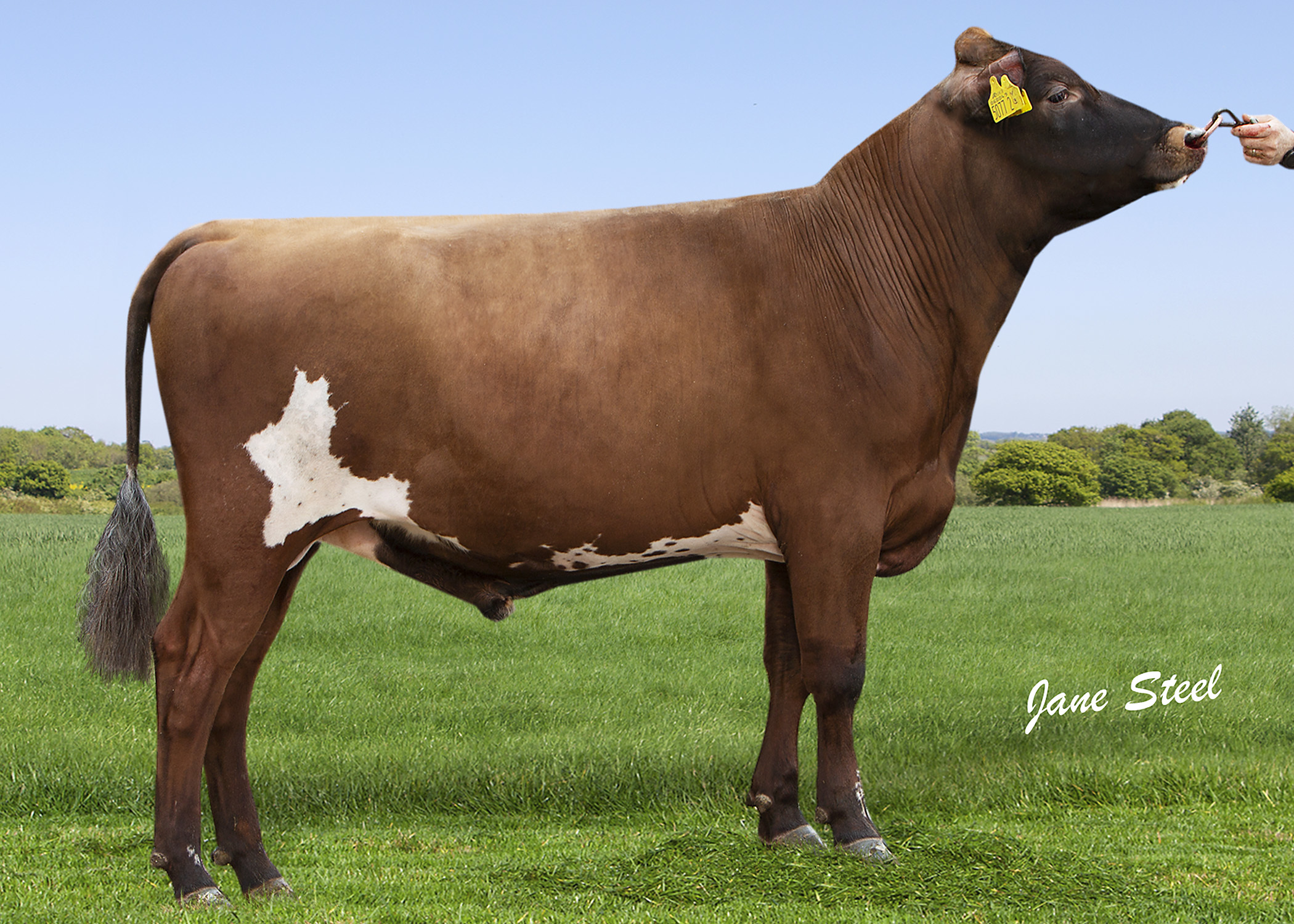 It was a great day for the Cogent Ayrshire offering. Ardmore JEEPERS CREEPERS increased his Milk PTA by 21kg as well as his weights of Fat and Protein which are now 5.2kg and 2.6kg respectively.
He also increased his PLI to £187 and his Type Merit and Mammary score rose from +1.0 to +1.1. Overall JEEPERS CREEPERS maintained the scores he achieved in August across most of his traits, but he saw improvements in Udder Support (+1.3), Lifespan (+82) and Rump Angle (-0.4).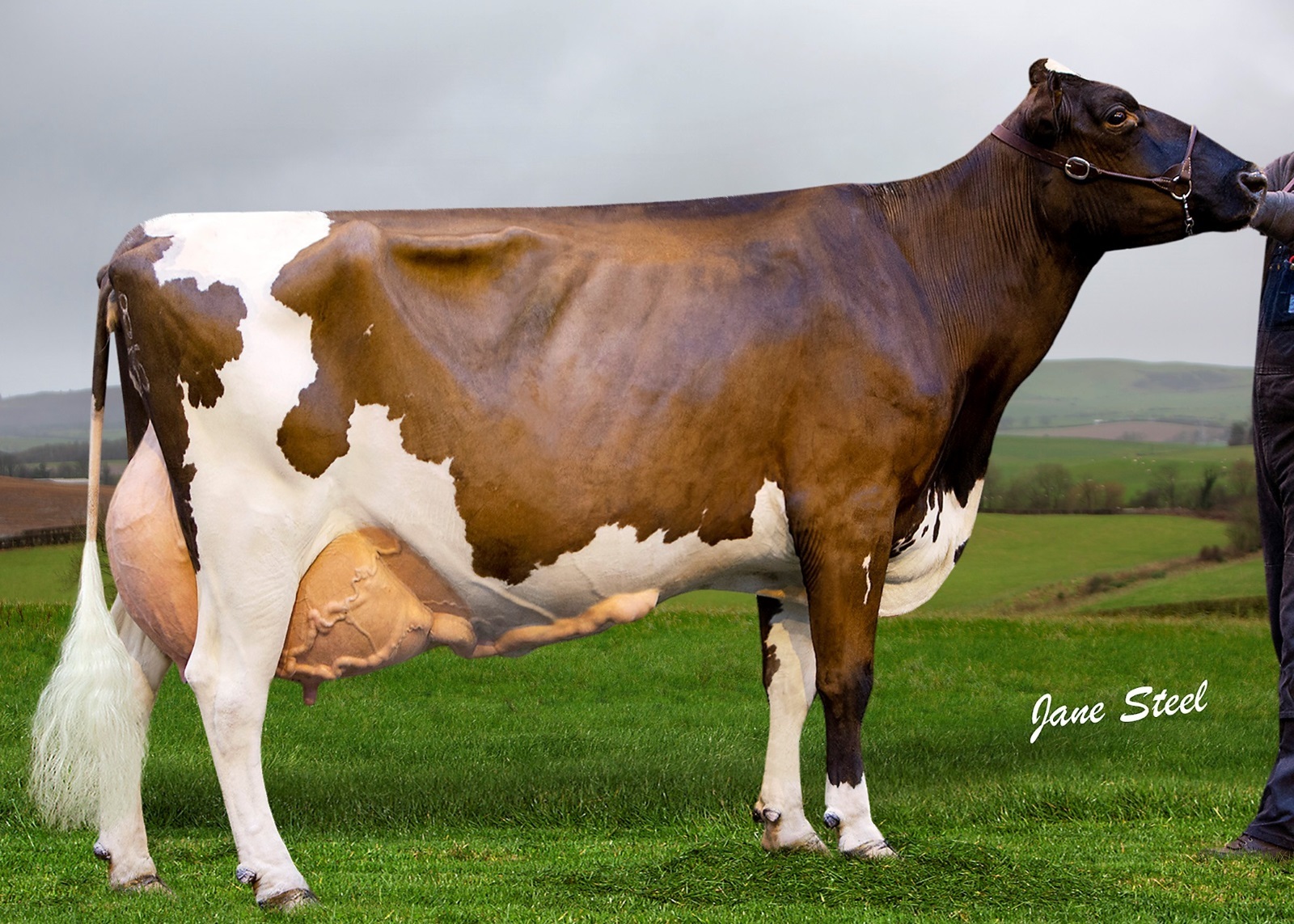 It was also a good day for Brieryside HAIL who increased his PLI by £20 and added 35kg Milk (+154kg) as well as seeing improvements in Fat (+14kg) and Protein (+5.8kg) production.

Brown Swiss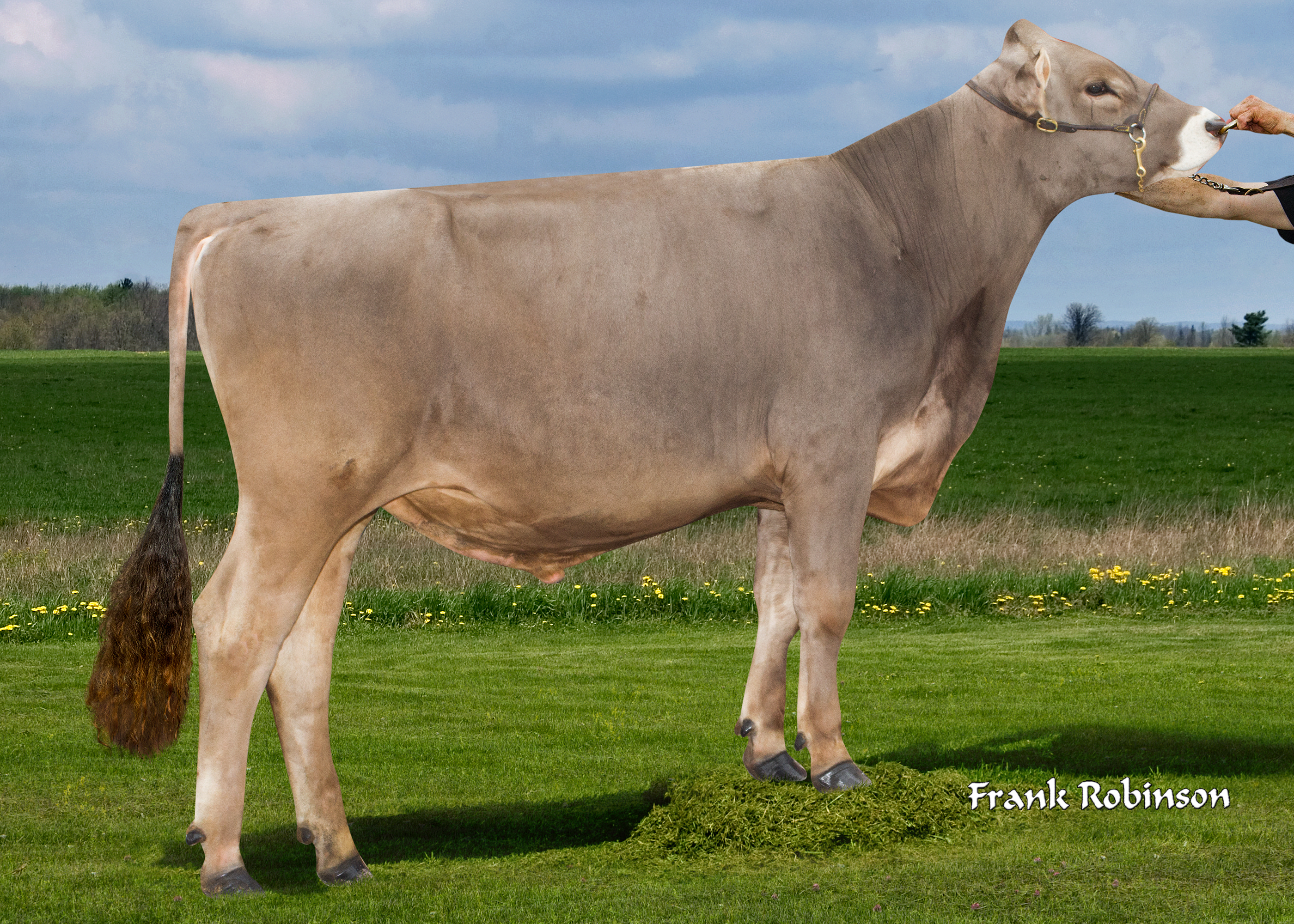 Hilltop Acres DAIRYSTAR increased his Type Merit score again which is now at +2.2, he also improved for Mammary composite which as a result of improvements seen in a number of individual mammary traits including Fore Udder Attachment at +2.6 and Udder Depth for which he scores a huge +3.0 points.

Fleckvieh

INGMAR PP was the first homozygous polled Fleckvieh bull to join the cogent stud, and he has maintained his lead as the UK's highest available Fleckvieh sire for Total Merit Index (TMI) at 137.
His high TMI score is derived from a great all-round proof which offers exceptional production, great health and good functional Type traits. INGMAR PP has a PTA for Milk of +339kg along with 70kg CFP resulting in percentages of +0.38% Fat and +0.17% Protein.
INGMAR PP retains his high scores for Productive Life (117), Udder Health (116) and his progeny are expected to be born easily with a Calving Ease score of 111.
Guernsey
Briddlesford Daffodils RUPERT increased his score for Type Merit and is now positive at +0.2, he also went positive for Mammary and is now +0.2 and he increased his Legs and Feet score, and his PTA is now +0.4.
On an individual trait level RUPERT added Rump Width (+0.1) and Udder Support (+0.5) as well as adding three days to his Lifespan PTA (+3).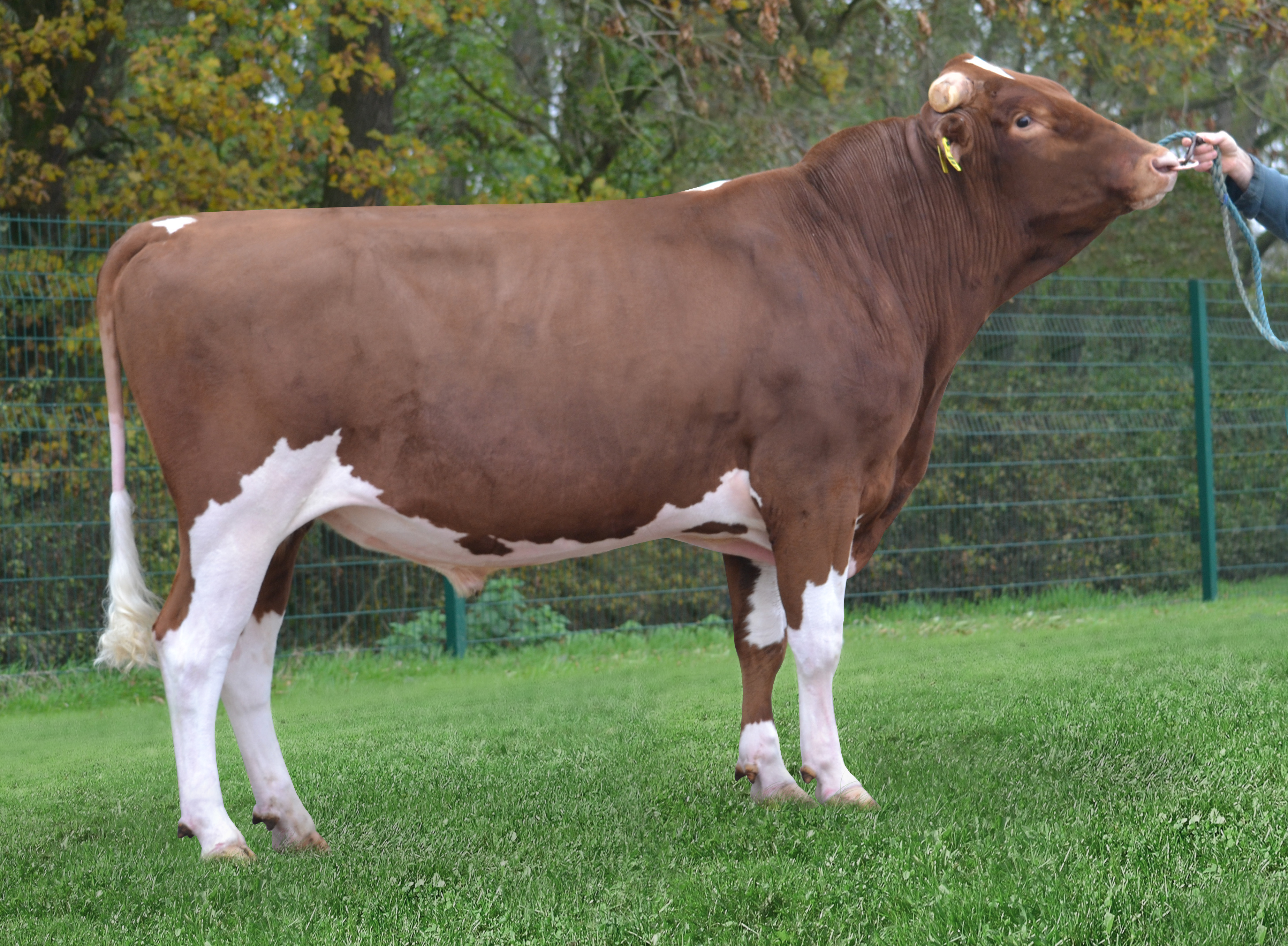 Briddlesford Harebells VICTOR increased his PLI by £52 and now sits at £126. He also saw a lift in his Milk PTA by 50kg and his components went up significantly; Fat kg increased from +2.4kg to +5.2kg and his Protein PTA increased from +0.2kg to +2.9kg, this resulted in an increase of percentages to +0.11% Fat and +0.06% Protein.
VICTOR added 15 days to his Lifespan PTA making him +82 days as well as increasing his SCC PTA to -7.
Montbeliarde
POWERFULL has further increased his high ISU score to 154 and offers +563kg Milk with 49kg CFP and positive percentages for both. POWERFULL is an easy calving sure at 91 and improves on all the health traits including +0.9 for Udder Health, +0.5 for Fertility and +1.1 for Productive Life. POWERFULL's overall Type Merit has increased which is now 122 and he combines this with above average scores for Mammary (111) and Feet and Legs (108).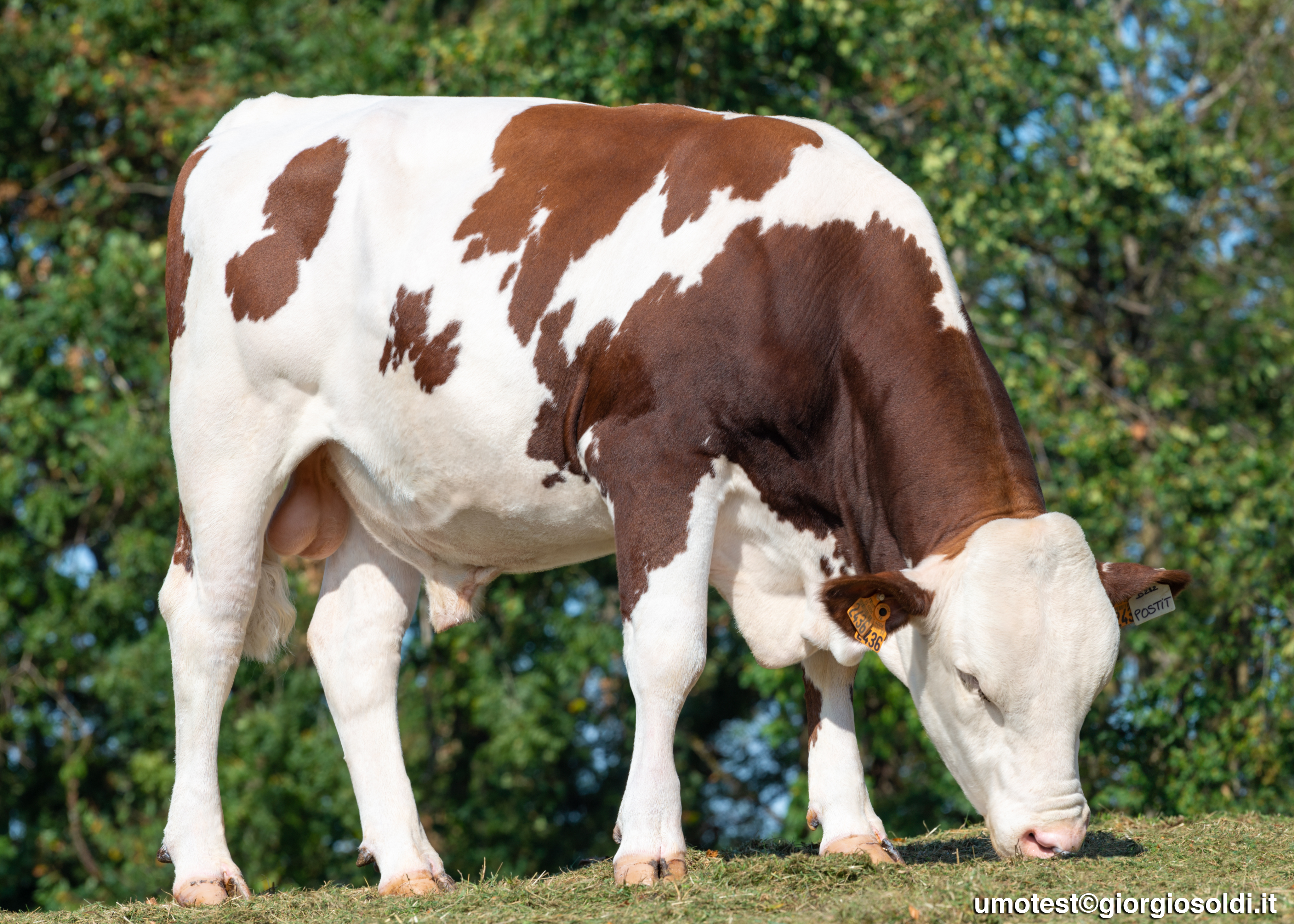 POSTIT offers a high ISU score of 152 along with 721kg Milk, 43kg Fat and 33kg Protein resulting in huge percentages of +0.19 and +0.14 respectively.
POSTIT progeny are also born easily with a Calving Ease score of 92 and his daughters have fantastic temperaments (113). POSTIT matches POWERFULL for Fertility at +0.5 and he has a great score of +0.8 for Productive Life. POSTIT excels in the udder traits and offers strong fore udder attachments (113) and wide rear udders (119).

Scandinavian red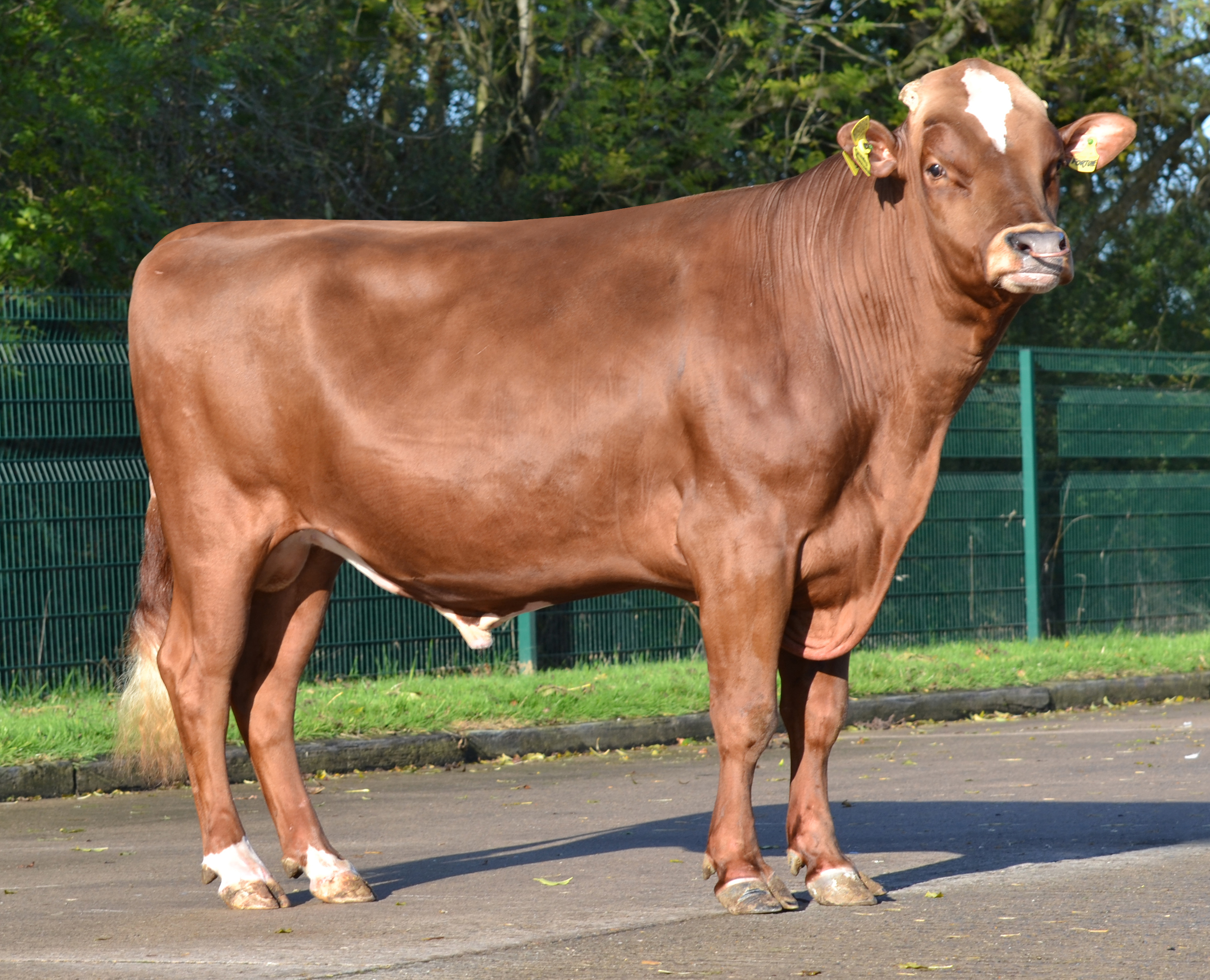 Wyevalley FORTUNE is now second in the rankings for Milk at +546kg and has held firm for components too. His PLI remains over £300 and he has also increased Chest Width by 0.4, Body Depth by 0.1 and Rump Angle by 0.2 points.