It has been a successful proof run for Cogent with the launch of 10 new bulls and continued strength shown from the existing stud, many seeing further improvements to their best traits.
Andrew Holliday, Cogent's Genetics Manager, says: "Some of our most popular sires have remained extremely strong, offering the overall balance that has brought them to the top in the first place. SANTOS, R2D2, AUGUSTUS P Red, ROBIN RED and CHASE among many others have all remained extremely strong in their respective fields."
Retaining his position at the top of the Cogent £PLI rankings, Genosource CAPTAIN stood firm with an unchanged £PLI of £944.
CAPTAIN has added milk and kgs of fat and protein this proof run. He also preserved his scores for Type Merit at +1.4 and Mammary at +1.32 and remains the only bull in the top 10 above +1.0 for Legs and Feet composite.
CAPTAIN daughters are dominating the £PLI rankings however and we are expecting to see early CAPTAIN sons becoming available in 2022.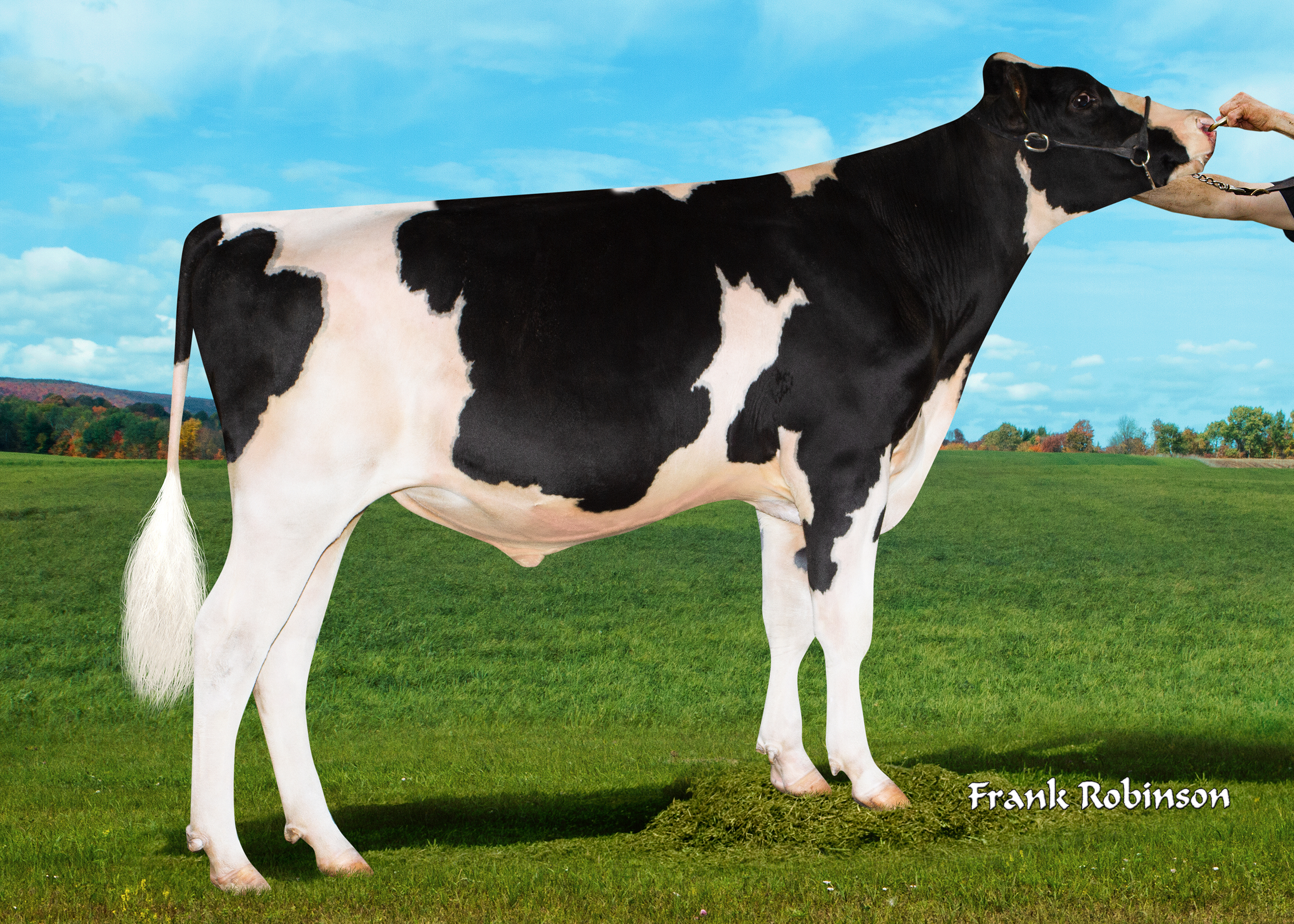 STGen BETTERMENT rejoins the Cogent stud with a pedigree different to most bulls in the rankings, he is by Peak AltaZarek (Bomaz AltaTopshot) and out of an ABS Achiever dam, Winstar Achiever 4625.
BETTERMENT has a £PLI PTA of £846 which is combined with 666kg milk and over 70kg combined fat and protein resulting in fat and protein percentages of +0.16% and +0.06% respectively. He also provides a PTA for Fertility Index of +12.1 – that is just over seven fewer days spent open than the average.
BETTERMENT combines his negative PTA for stature (-0.66) with a PTA for chest width of 0 which ensures the traits remain balanced.
With a Mammary score of +1.57 BETTERMENT daughters will have shallow, youthful udders (udder depth +1.38) with smooth fore udder attachments (+1.4) and strong suspensory ligaments (udder support +0.61)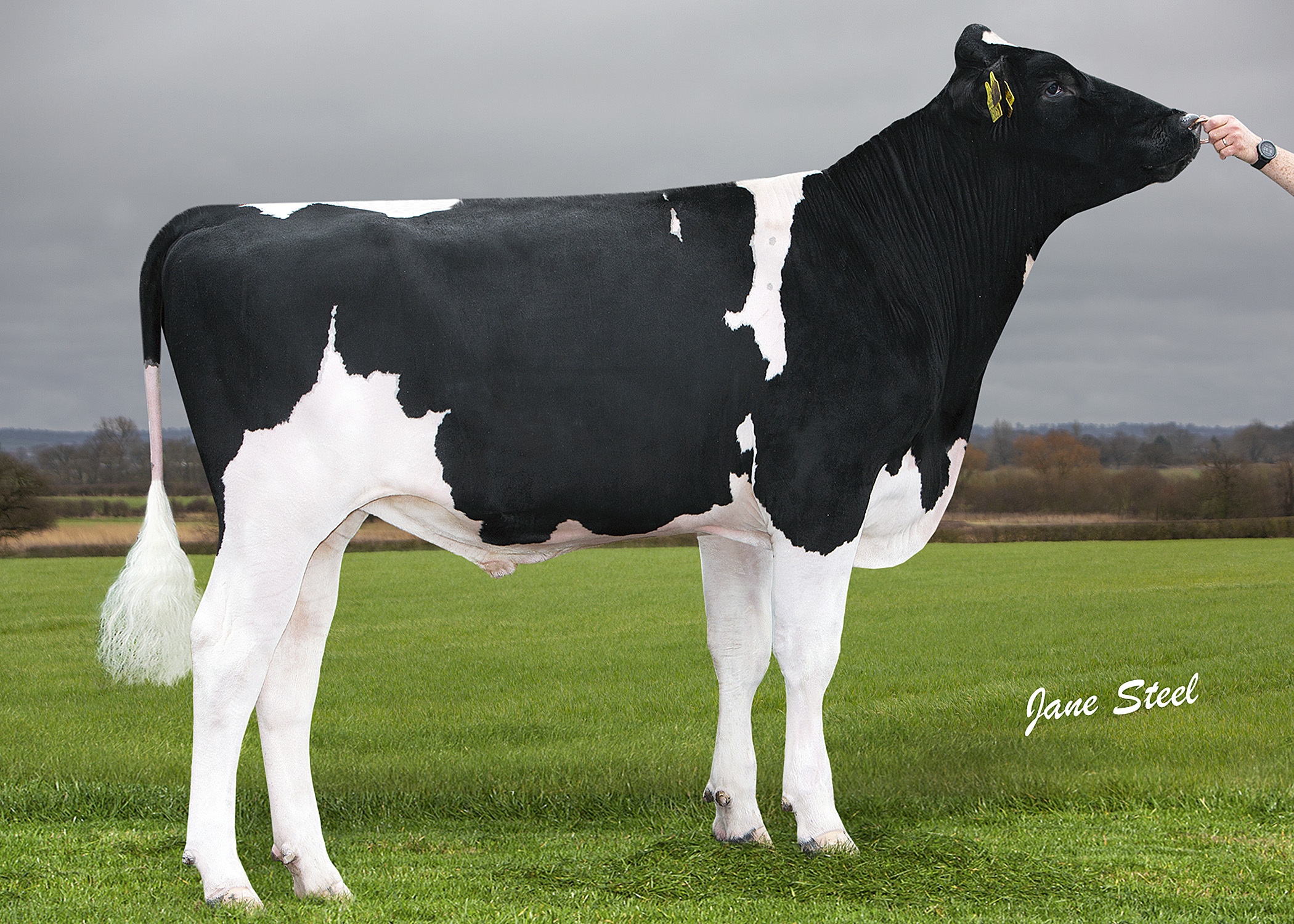 DGF CASIMIR offers a combination of outcross pedigree - being a Dexpro Mojo out of an AOT Silver Helix daughter - and high £PLI, which at £829 has risen by £16 since August.
CASIMIR provides 683kg milk and 69.7kg CFP, he also brings to the table high Fertility at +11.1 and a super low SCC of -31, meaning his daughters are expected to have a 31% lower cell count than daughters of a bull with a PTA for SCC of 0.
Andrew Holliday says: "Casimir is one of the most balanced bulls in the top 50 £PLI sires and will work well to correct a lot of the faults of the highest £PLI heifers in the breed."
CASIMIR also retains his high Type (+1.13), Udders (+1.44) and Legs and Feet (+1.21) scores.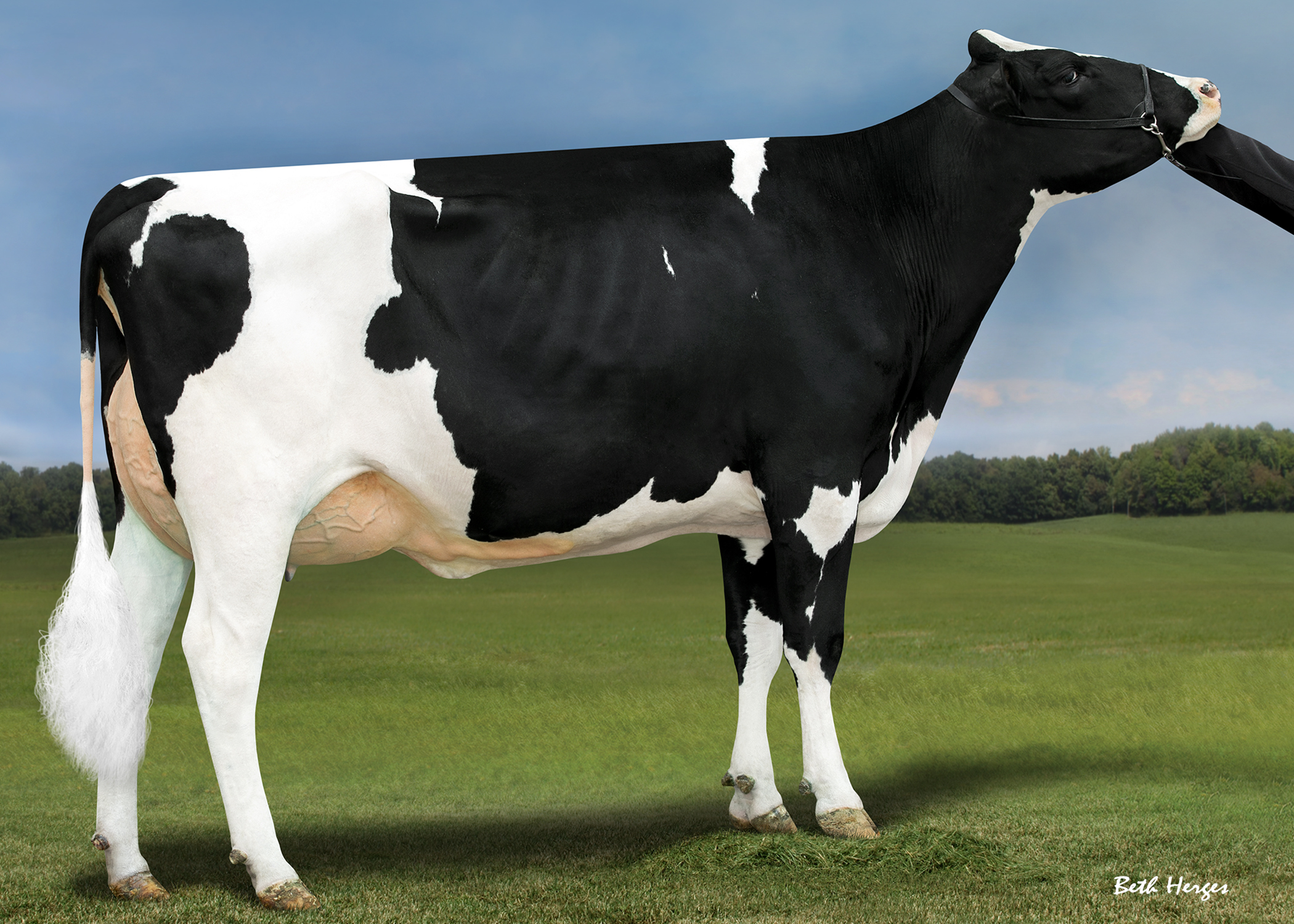 It was a good day for Genosource BIG DEAL who increased his £PLI by £13 to £832, his Milk by 23kg and his weights of fat and protein. He also increased his Type Merit and Udder composite scores which are exceptional PTAs when offered alongside his high £PLI.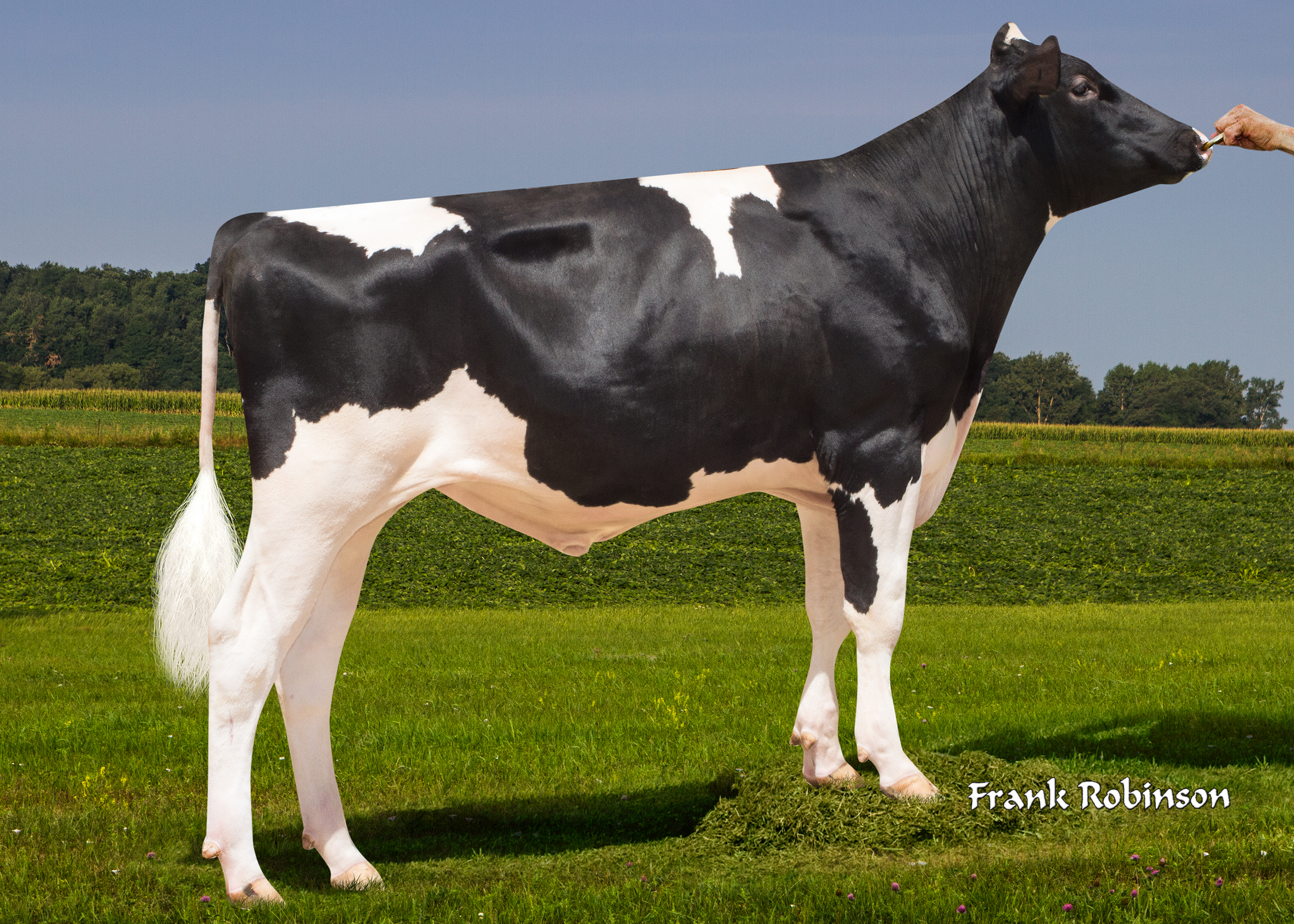 ST Gen R-Haze RAPID now has a full proof and has bettered his prediction of high milk settling at 928kg with over 72kg CFP.
The RUBI-HAZE son now offers a PTA for Type Merit of +2.03 and a PTA for Udder composite of +2.48. RAPID daughters will be taller than average but perfectly balanced with wide chests (+1.27), deep bodies (+1.12) and beautiful open ribs (+2.09).
RAPID's high Mammary score is derived from a suite of excellent PTAs for the individual mammary traits including fore udder attachment (+1.95), rear udder height (+1.79), udder depth (+1.91) and udder support (+1.78).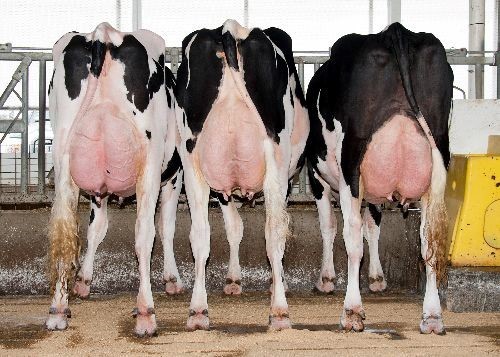 Farnear Delta LAMBDA also had a successful proof run now seeing him second in the proven rankings for Mammary and Type Merit after an increase in his Mammary score to +3.45 and Type Merit to +2.86. LAMBDA now offers over 1,000kg milk while maintaining his positive Fertility Index PTA which has increased by nearly 2.5 points to +6.1.
This combination of high Type Merit and excellent health traits sets LAMBDA apart from the rest and his daughters are making their mark all over the world.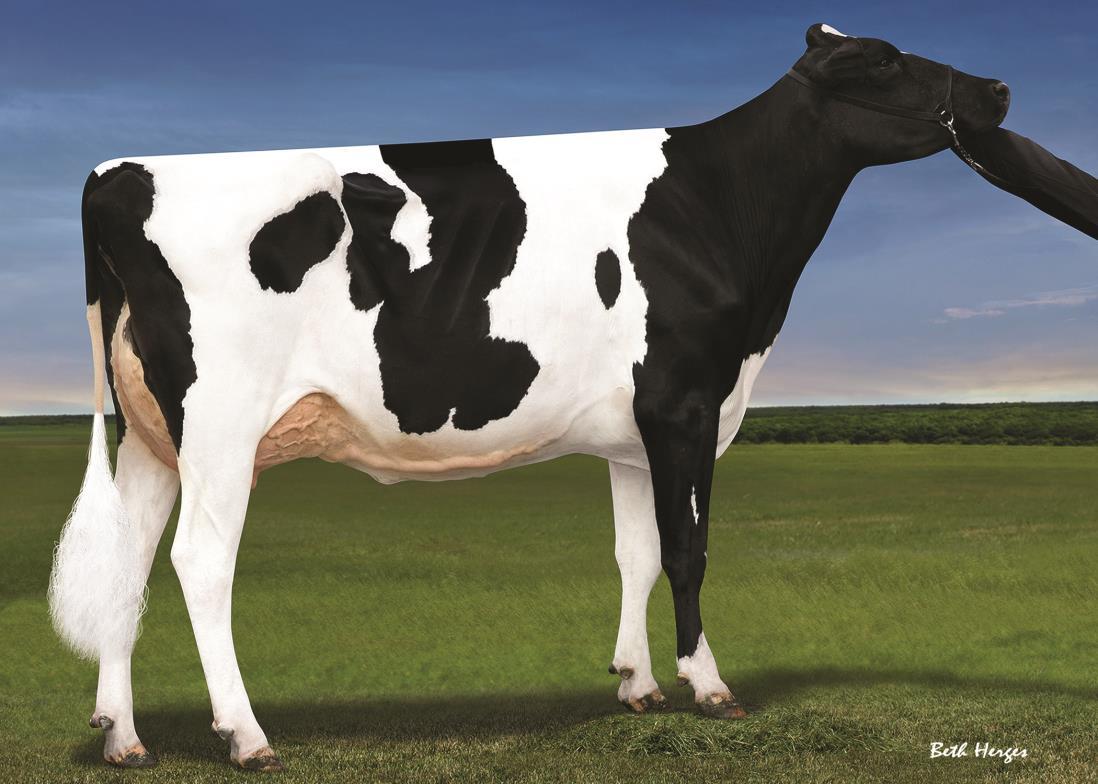 Col Dg CRUSHTIME is now fully proven and a half-point increase to his Mammary score brought him to +3.31.
The trademarks of CRUSHTIME mammary systems are welded-on fore udders (+4.17) and sky-high rear udders (+2.72) with super strong udder support (+2.06).
CRUSHTIME daughters have been all the talk at the European shows this Autumn and he has had multiple class winners under his belt.
As ever, we have such huge variety of bulls in the line-up it is hard to give them all the credit they deserve. We have a very balanced and strong line-up to offer our customers all available in SexedULTRA 4M.