Installing PrecisionCOW collars has driven a 5% reduction in empty rate and eased labour demand on one Dorset dairy farm.
Max Hiscock manages Saunders Farm, Mappowder, Dorset alongside his father Ed and brother Josh. It is one of four farms belonging to the family, each milking 300-350 cows.
The farms are a mixture of spring and autumn block calving with Saunders Farm, which was purchased in 2018, focussing on a 12-week calving pattern starting in early August.
The farms are run on an organic system, with milk sold to Arla, and in accordance with this, the cows are grazed for about nine months each year. They are turned out by day from February, and by April they are outside full-time. Calving takes place outside and the cows are brought inside in October just ahead of breeding.
Up to now all the farms have used scratch cards to identify heats, but Max was keen to chase an increase in submission rates at Saunders Farm.
"We found, for some reason, the cows didn't bull as hard at Saunders Farm as at the other farms, signs of heat were not as obvious, and we were not getting great submission rates," he says.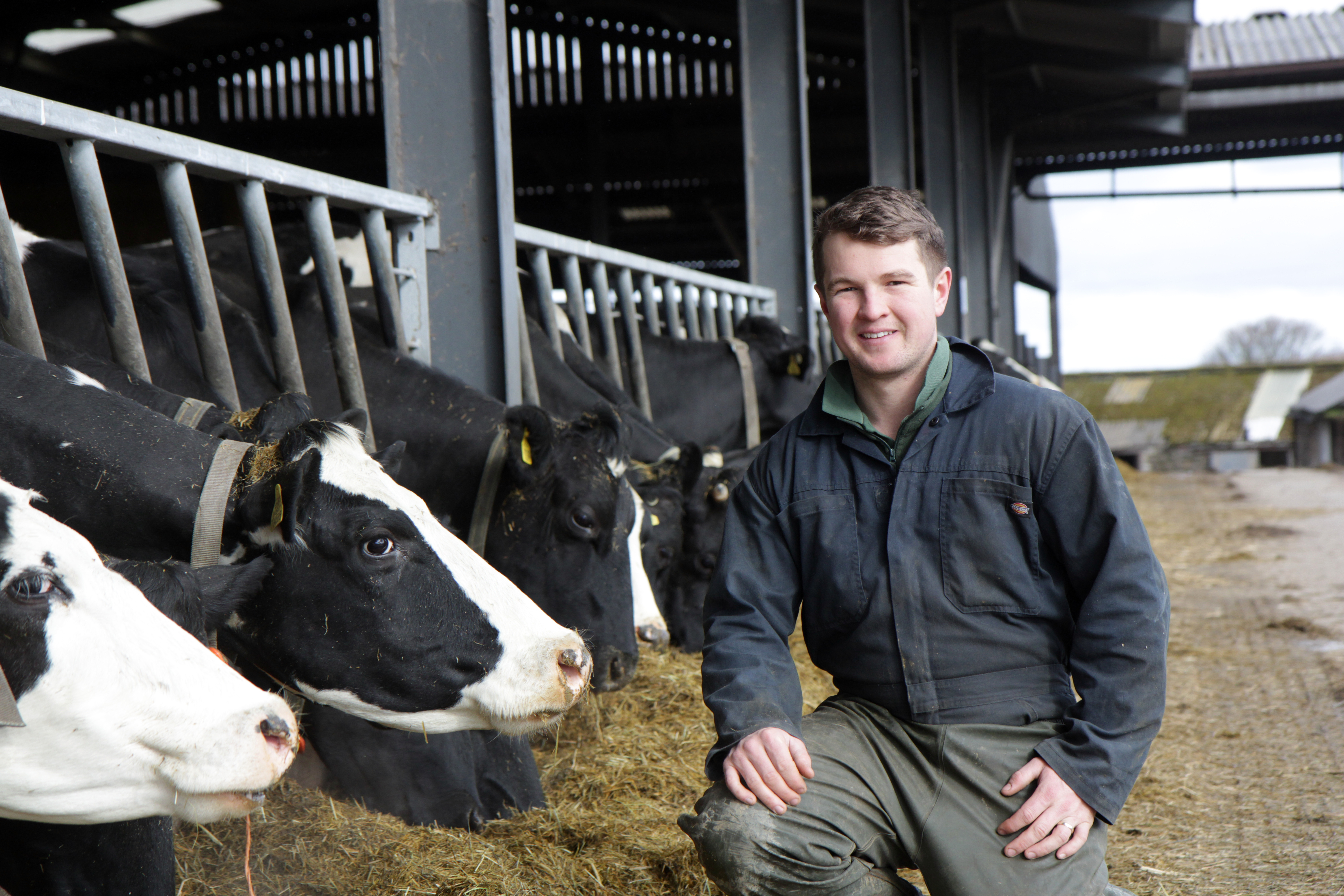 In October 2022 Max made the decision to install PrecisionCOW collars following a period of meticulous deliberation.
"We looked at a lot of different systems, but one of the main reasons we chose PrecisionCOW was the proven longevity of the collar, we had spoken to several farmers and the collars were regularly lasting for up to eight years with a low failure rate.
"We were also lucky enough to be awarded a substantial grant from the Farming Equipment and Technology Fund which covered 50% of the cost," he says.
"We still use scratch cards on the other farms, but we installed PrecisionCOW hoping to see some improvement and also to simplify the workload by not having to put cards on, it just makes things a lot easier.
"The biggest reason for buying the system was to chase an improvement in submission rate, this has now increased from 82% to 88%, and our conception rate over the whole 12-week service period averaged 49%."
One of the metrics Max monitors closely is empty rate, and because of his depressed submission rate, the empty rate followed suit – hitting 18% in 2022. This time around his March pregnancy diagnosis session resulted in an empty rate of 13% - a 5% drop with the help of PrecisionCOW.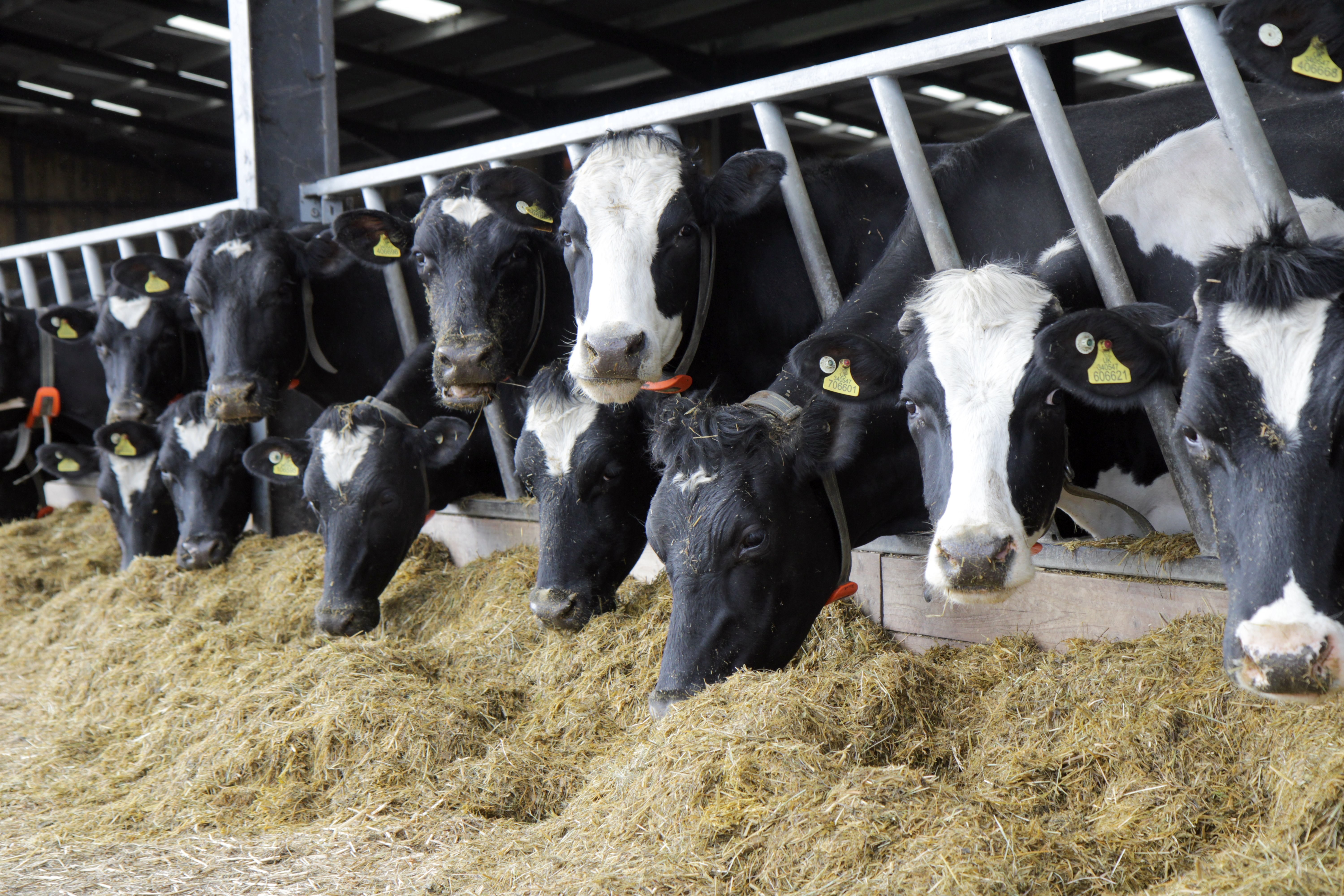 Max says: "For quite an extreme block calving system, going forwards we will be aiming for 10% empty rate. And the longer-term target will be to achieve a 10% empty rate in 10 weeks of serving. We have one herd that runs under 10% and we have been achieving that year-on-year, so we know it is possible.
"By achieving better submission rates, we will hopefully get more cows in-calf in the first six weeks of the block, which makes it easier the next time around. Those early calving cows are 80-100 days in milk once it is time to serve them, and are more likely to hold in-calf than those at 50 days in milk – giving us better conception rates once again."
Helping him to keep an eye on figures, Max says the PrecisionCOW dashboard and alerts have proven invaluable.
"Being able to access individual cow data on my mobile is really useful– I use it all the time. If you want to find anything out about a cow, look her up on the programme and you can see all her service dates and activity in real-time."
Max says although the fertility and heat detection fraction of the PrecisionCOW package was the main driver for its installation, the health monitoring tools are 'an added bonus', previously alerting him to early signs of milk fever which may not have been picked up for several hours.
The cows are predominantly derived from New Zealand genetics but in recent years, Max has switched to using Irish genetics on an €EBI base.
"We are looking to breed a hardy cow that is capable of grazing and walking long distances, up to 1,600m regularly, while easily producing 7,000 litres of milk on an organic system."
Last breeding season the Irish Holstein bulls Max used were Hanrahan Magnifico, Shandangan Rex, Brooklawn M Eclipse and Berginsview Turbo.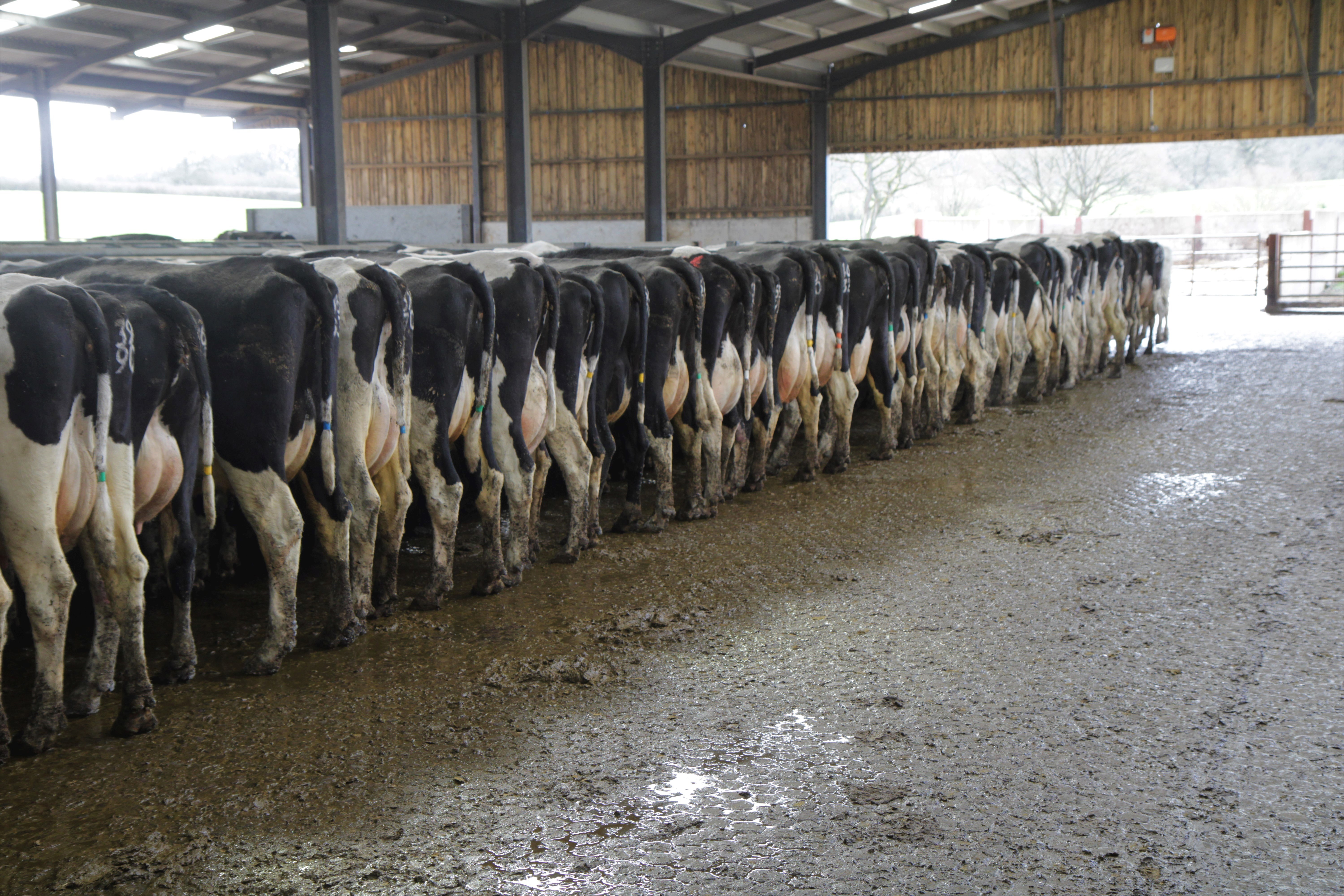 On average, the 330 cows at Saunders Farm are producing 7,000 litres at 4.5% fat and 3.5% protein.
All AI is done in-house by Max and some of his experienced team but because the maiden heifers are all outwintered, they find using AI difficult, so all replacements are produced from the milking portion of the herd with a replacement rate of about 22%.
Max says: "When it comes to choosing cows to serve to sexed dairy to produce our herd replacements, we have very strict criteria. We only serve cows that have calved in the first six weeks of the block, with no cases of mastitis, lameness or a Somatic Cell Count (SCC) over 250,000 cells/ml.
"For us, the two biggest points for improvement are fertility and health traits. So, if we breed from cows that calve in the first six weeks of the block they should be quite fertile, and if they have never had any problems with mastitis or raised SCC levels, hopefully we will see an improvement in health too."
One of the main drivers for working with Cogent was access to the technology which produces Ultraplus sexed semen.
He says: "We are achieving some good results with Ultraplus, we are getting equal results with it now to what we were getting with conventional semen."
Those cows which are not served to Ultraplus sexed dairy are put to beef, either Triple Impact Aberdeen-Angus, Cogent's fertility enhanced semen which contains a combination of three sires with differing rates of sperm capacitation, or the Angus sires Quaker Hill Dead Center and Rawburn Black Bush. This provides Max with a supply of Aberdeen Angus calves which are sold from the farm at 4-8 weeks old.
Max says the PrecisionCOW technology may be useful at some of the other farms too - the advantage of data storage for up to 36 hours and rapid download, means the collars are perfect for use in herds which are serving when the cows are at grass.
IF YOU HAVE ANY QUESTIONS ABOUT ANY OF THE TOPICS DISCUSSED IN THIS ARTICLE, PLEASE CONTACT YOUR LOCAL GENETIC CONSULTANT OR FREEPHONE 0800 783 7258