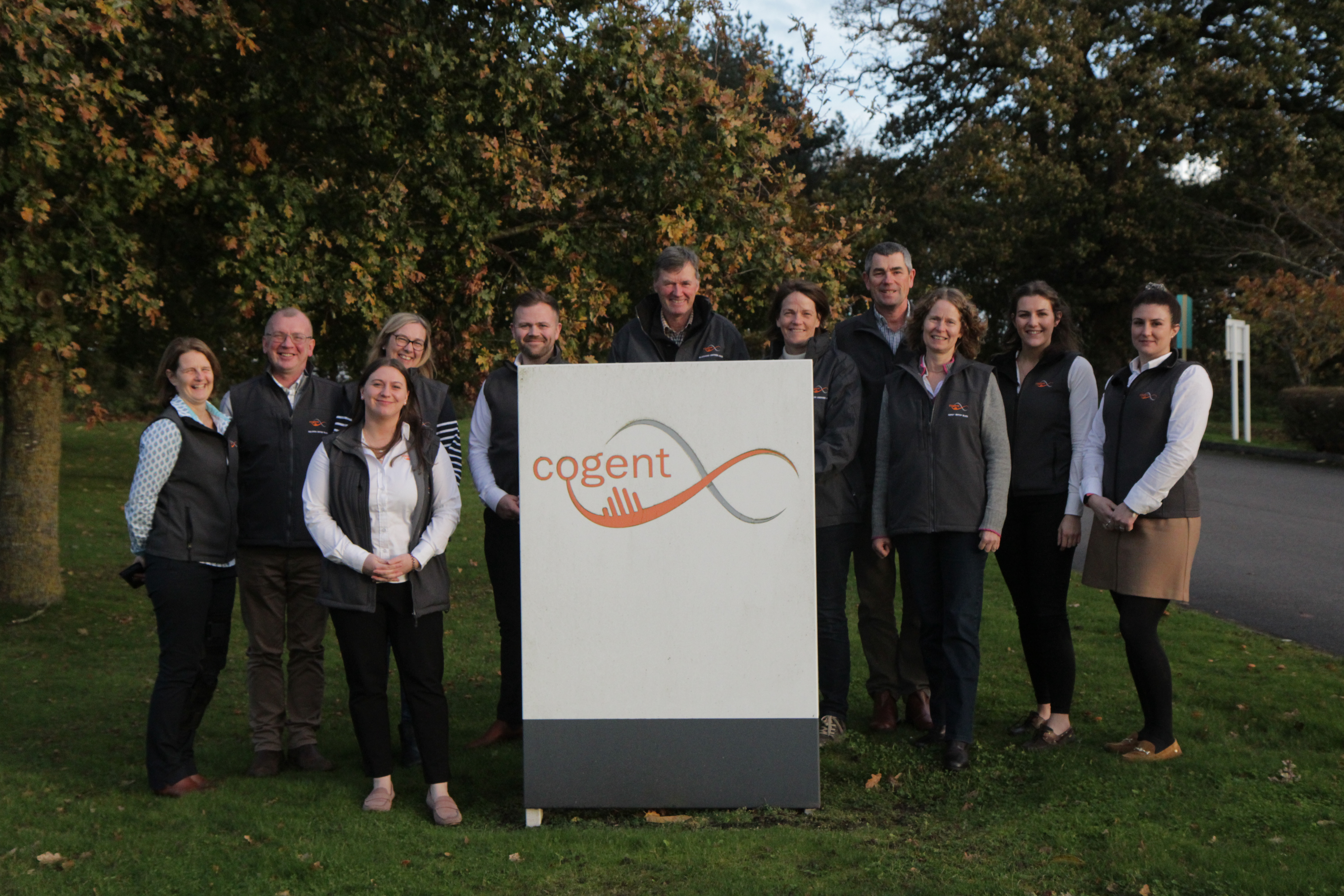 (l-r, Sarah Felstead, Steve Pattinson, Rachael Dale, Claire Pattinson, Boomer Birch, Andrew Elliot, Liz Elliot, Chris Partridge, Sarah Partridge, Rachel Dickinson, Jody Edmunds)

The entire Cogent Breeding team had the honor of hosting essential members of the Beef Breeding Programme in Chester. Delegates from various regions across the United Kingdom gathered at Cogent's facilities for two days of collaborative knowledge exchange and the sharing of expertise.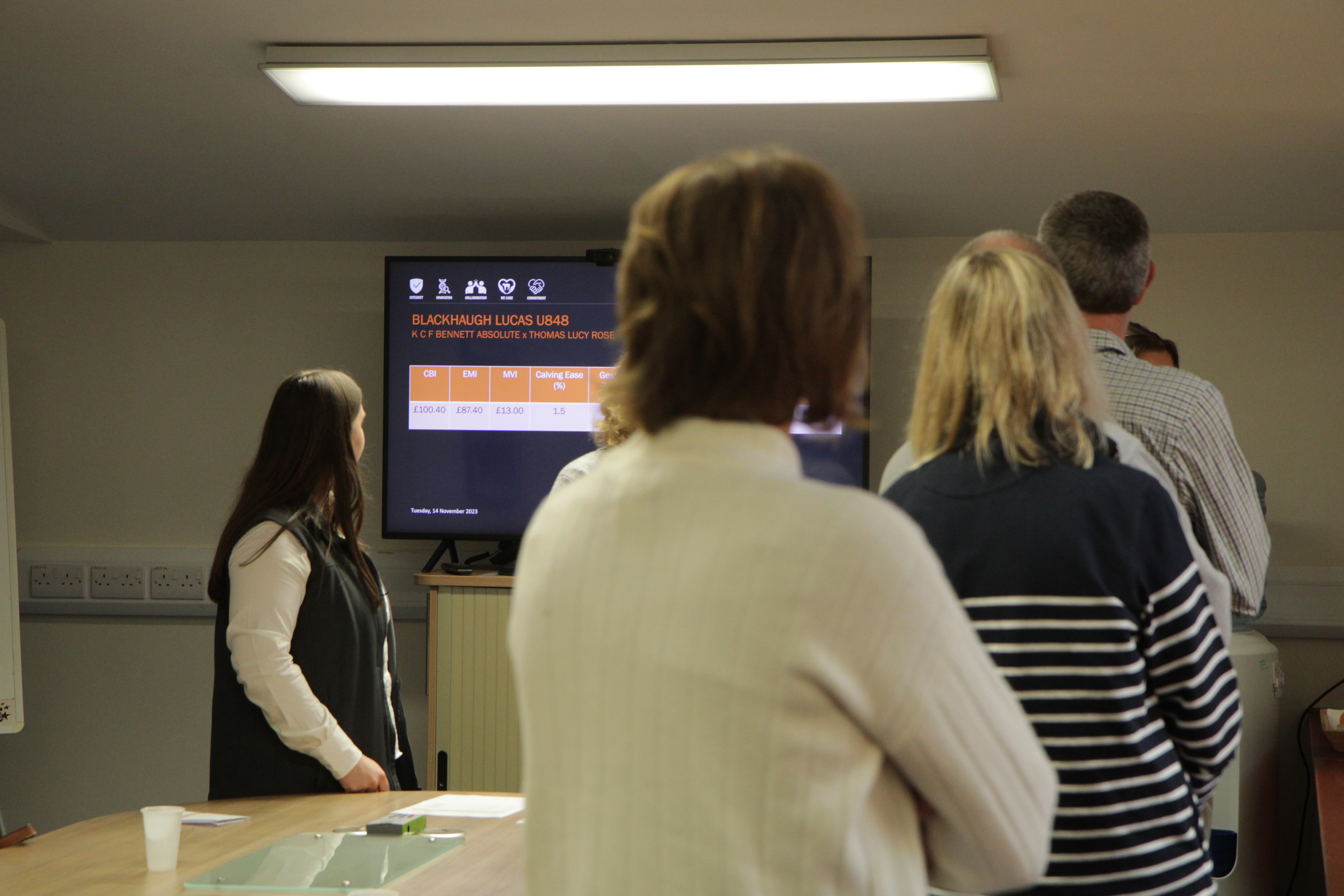 Rachael Dale sharing bull information during bull parade

The first day commenced with refreshments and a lively catch-up session with the livestock team at Beachin Stud. Stuart Boothman, the Managing Director, provided a comprehensive company update, emphasizing the pivotal role of the beef on dairy calf in the current industry landscape and its enduring significance. A bull parade ensued, skillfully narrated by Rachael Dale, offering breeders a firsthand look at distinguished sires from their herds and the broader breeding program.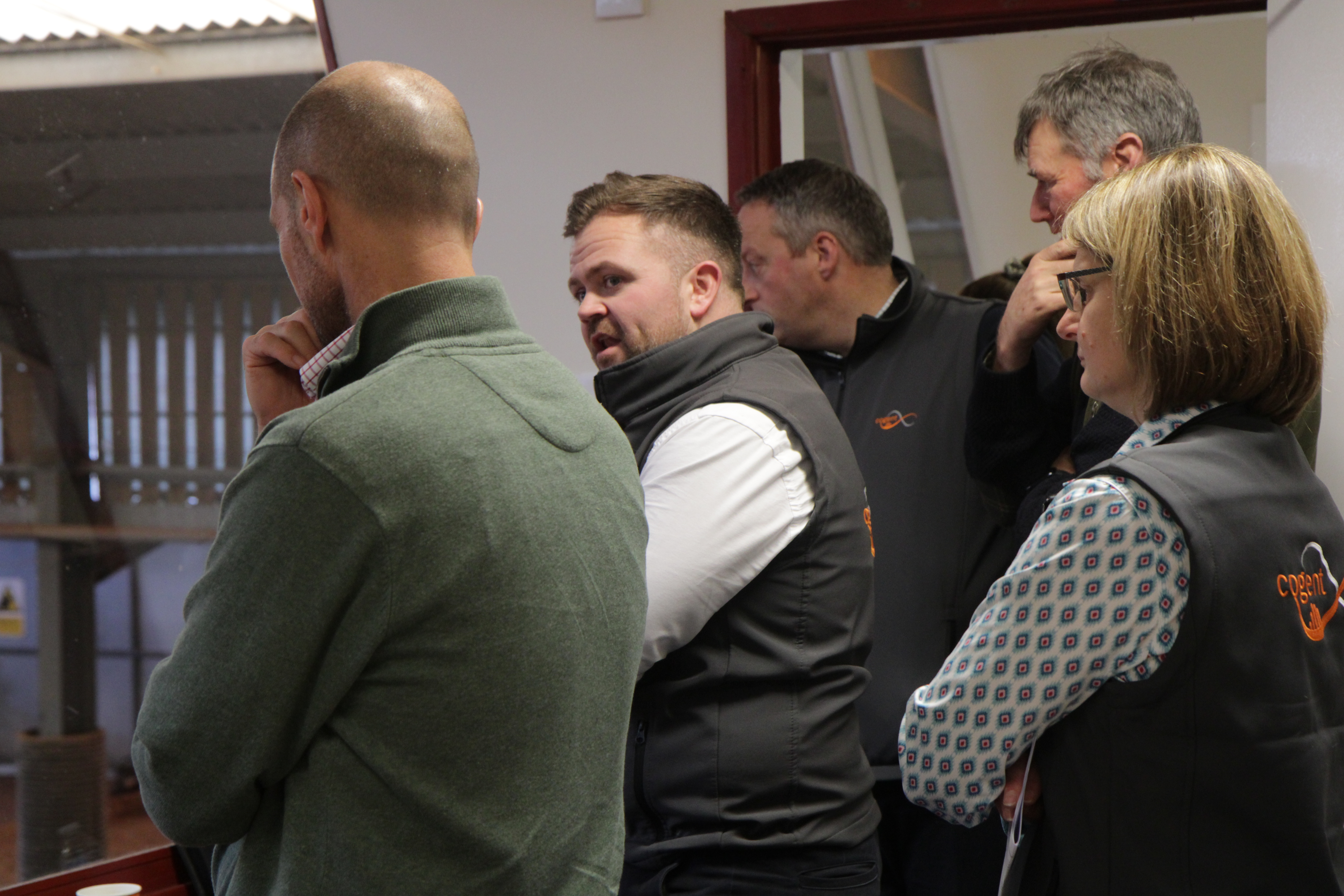 Beef Programme Manager Boomer Birch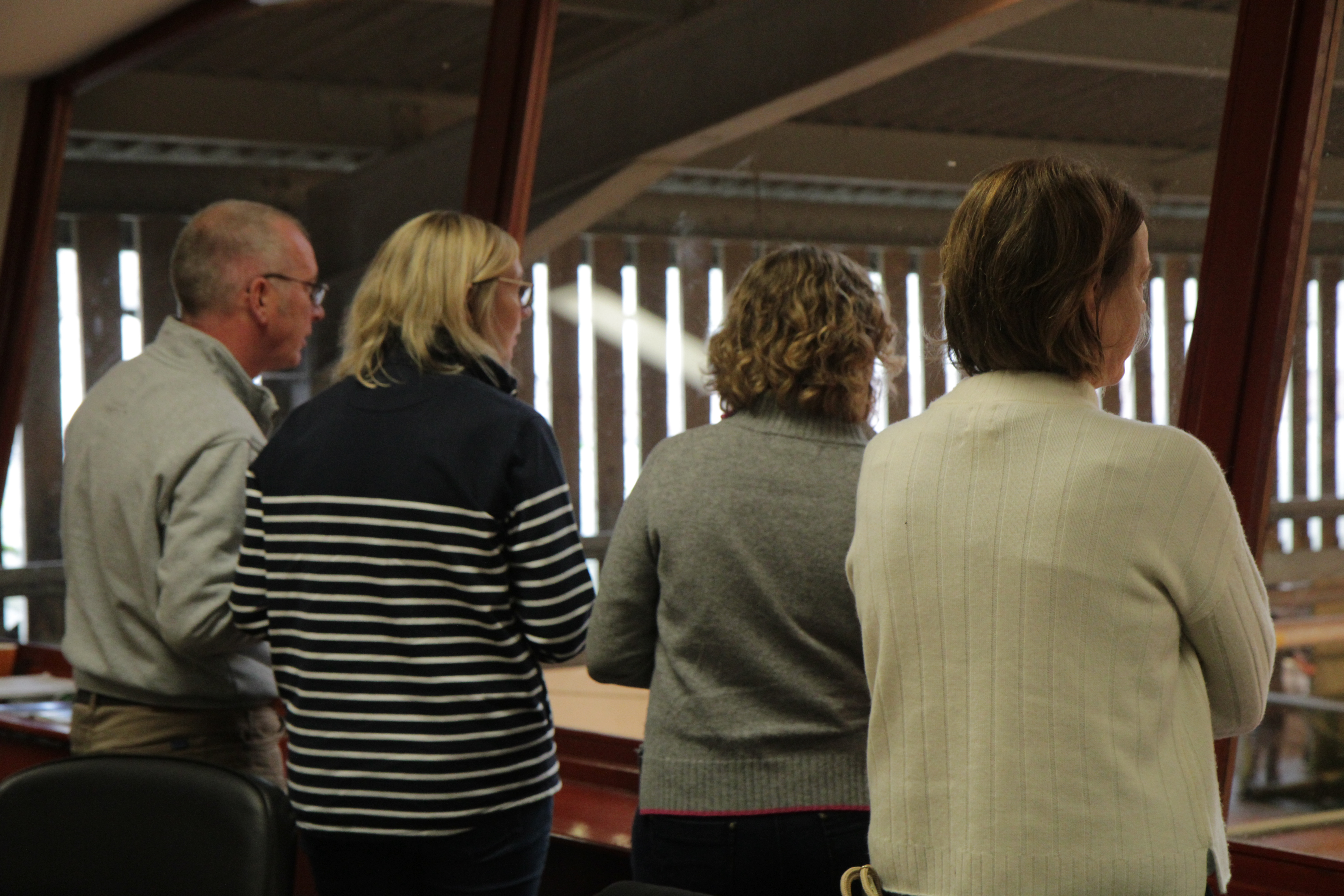 The team convened at Heywood House, where they were treated to enlightening talks and presentations by members of the Cogent Beef team. Dr. Jody Edmunds spearheaded a presentation on the EcoFeed program, seamlessly followed by Rachel Dickinson's comprehensive overview of progeny performance in farm settings. The day's proceedings concluded with insightful reflections shared by the broader team.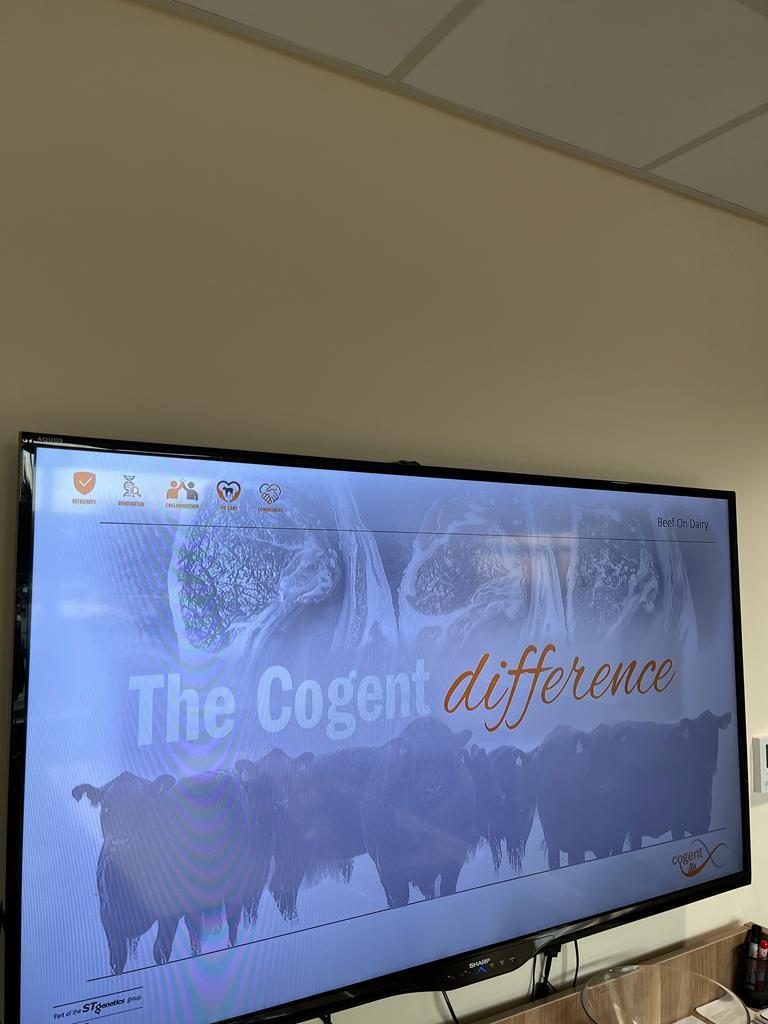 On Day Two, the group journeyed to Grosvenor Farms, exploring Lea Manor Dairy, Edgerley Farm, and The Grange. Delegates were afforded a firsthand look at the meticulous implementation of the Ultimate Breeding Strategy within a large-scale dairy system. Gratitude is extended to Nigel Travers of Edgerley Farm for graciously dedicating his time to guide the group through the facilities.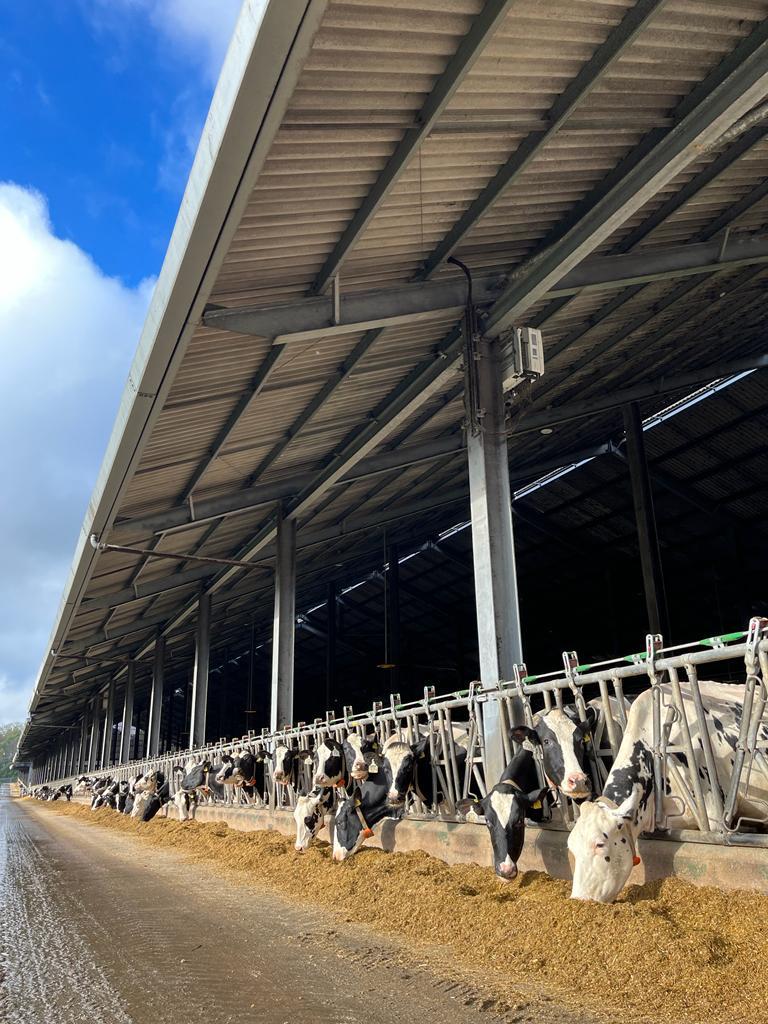 Cogent expresses sincere gratitude to Andrew and Liz Elliot of Blackhaugh Aberdeen Angus, Steve and Claire Pattinson of Kelowna British Blues, and Chris and Sarah Partridge of Kersey British Blues. Their unwavering dedication and collaboration with Cogent are of utmost importance to the future success of the program and its lasting impact on sustainable beef production, both today and in the years ahead.