April 2021 is arguably one of the most exciting we have ever seen for Cogent and ST Genetics! As ever we have a huge range to offer, and we have been able to strengthen all areas once again to continue to offer the most complete line up of Holstein Genetics.
First to mention is a newly proven sire, Hurtgenlea Richard CHARL! He is the clear Number 1 Proven PLI sire at £774 PLI and in the USA he is the No.1 Proven TPI sire by a massive 166 points with a TPI of 3050.
CHARL daughters have great udder quality with exceptional high, wide rear udders. They are extremely persistent milk producers, starting well and continuing to improve. They look like they have the ability to last really well for all the milk, being well put together with ample strength through the front end, and having a slope from hook to pin.
Genosource CAPTAIN continues to lead the line as the No.1 Genomic PLI sire at £963 PLI and he has regained his No.1 GTPI Sire spot with 3162 GTPI. Now with 96kgs CFP, 10.3 Fertility and 149 days Lifespan, CAPTAIN is a class above everything else on the market.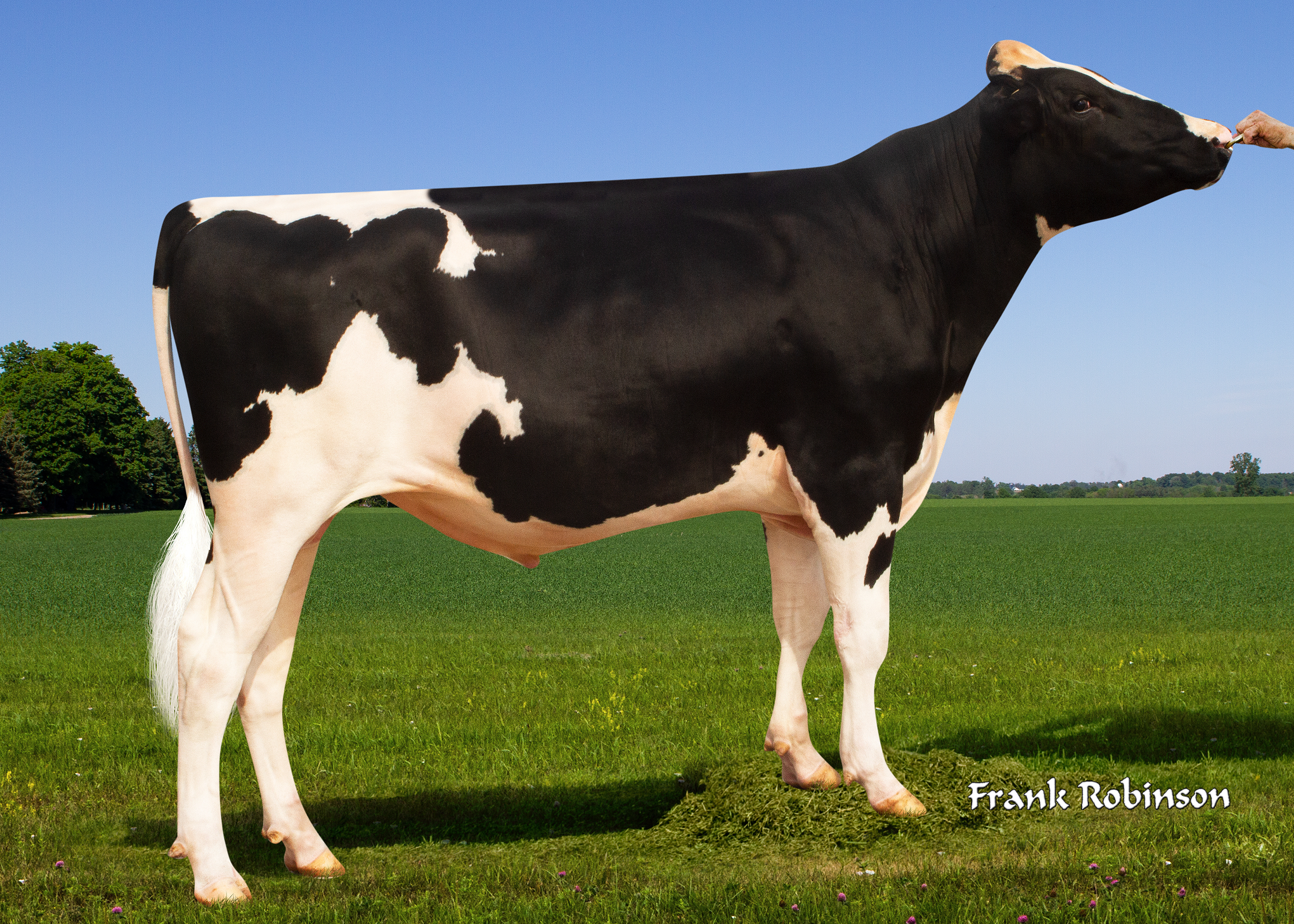 Genosource Captain
Gen PIKACHU is another that has seen huge improvements, now ranking in the top 10 for PLI at £864 along with a huge jump in GTPI to 2959. PIKACHU is the No.2 Genomic Milk Sire at 1301kgs and the No.2 Genomic CFP sire at 96.5kgs, all with a strong Fertility score of 4.4.

Three new additions follow next in the PLI rankings for Cogent in the form of DGF ADRIAN, who at £836 PLI ranks inside the top 20 bulls and is No.3 Genomic Milk Sire; DGF CASIMIR who at £819 PLI is the number 23 sire in the list and also ranks well for GTPI at 2928 which will make him a popular bull around the globe. Last of the trio, is an exciting addition from the Cogent Breeding Programme, Cogent ZULU who also has a PLI of £819. ZULU is an extreme component specialist with deviations of +0.41% Fat and +0.24% Protein.
We are delighted to have six HOMOZYGOUS polled sires in the April catalogue with the highest PLI being a new addition in the form of Vogue SPICY PP. SPICY PP is a £726 PLI Hotspot son that is a really well balanced young bull with a great combination of high Components, high Fertility and a really nice Type linear. DYNAMITE PP remains strong with a £51 increase up to £719 whilst A2P2 PP and NIPIT PP bring more of the Type and International Indexes. It is exciting that Cogent will have the strongest PP line up in the market, at a time when Polled is becoming more popular around the World.
Red and Whites look really strong also, with a nice improvement with the addition of more UK milking daughters for ALADDIN RED. An increase of £121 PLI points, 142kgs Milk, 0.11% Fat and 1.1 Fertility all make for a great day for a bull that has daughters impressing in herds all over Europe. AUGUSTUS P RED remains one of the elite Red and Whites sires in the breed ranking No.2 for PLI, but also No.1 in Switzerland whilst ranking well in Germany and many other European countries.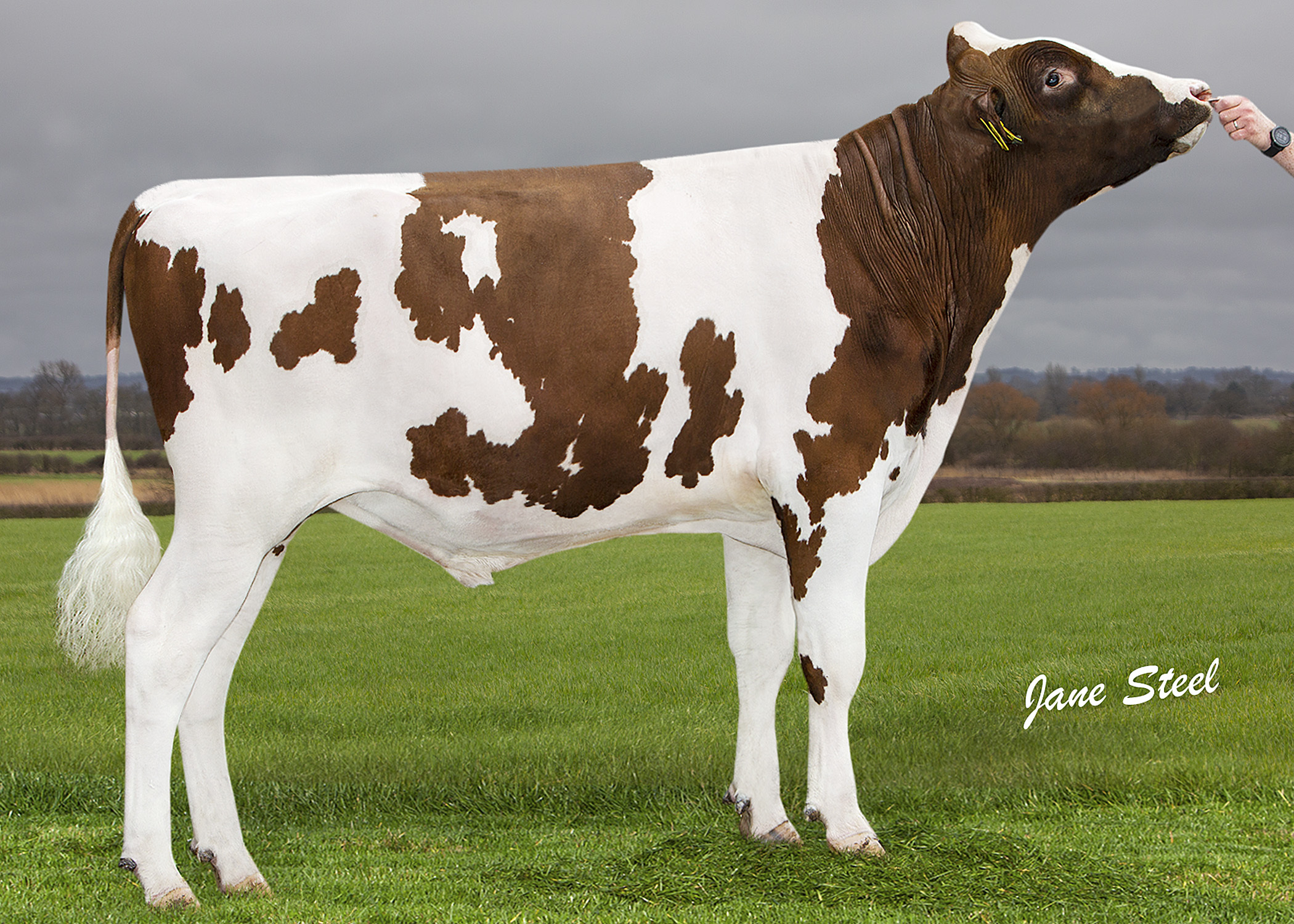 Drouner K&L Augustus P Red