COGENT'S BEST-SELLING TRIPLE IMPACT OFFERING IS STRENGTHENED WITH THE LAUNCH OF TRIPLE IMPACT MARBLE
The Triple Impact product is a clever blend of three sires within one straw - offering an uplift in conception rate and all the reliability of proven calving ease.
Cogent's Beef Programme Manager, Boomer Birch says: "Our Triple Impact Marble offers the same credentials as the Triple Angus Mix product, short gestation lengths and low birth weights without sacrificing any of the benefits of calf quality. Additionally all bulls within the mix rank in the top 1% of the Aberdeen Angus breed for IMF. " Mr Birch added "This product strengthens Cogent's message of adding value to all our customers, with IMF being an increasingly desirable trait to market, retailers and integrated supply chains".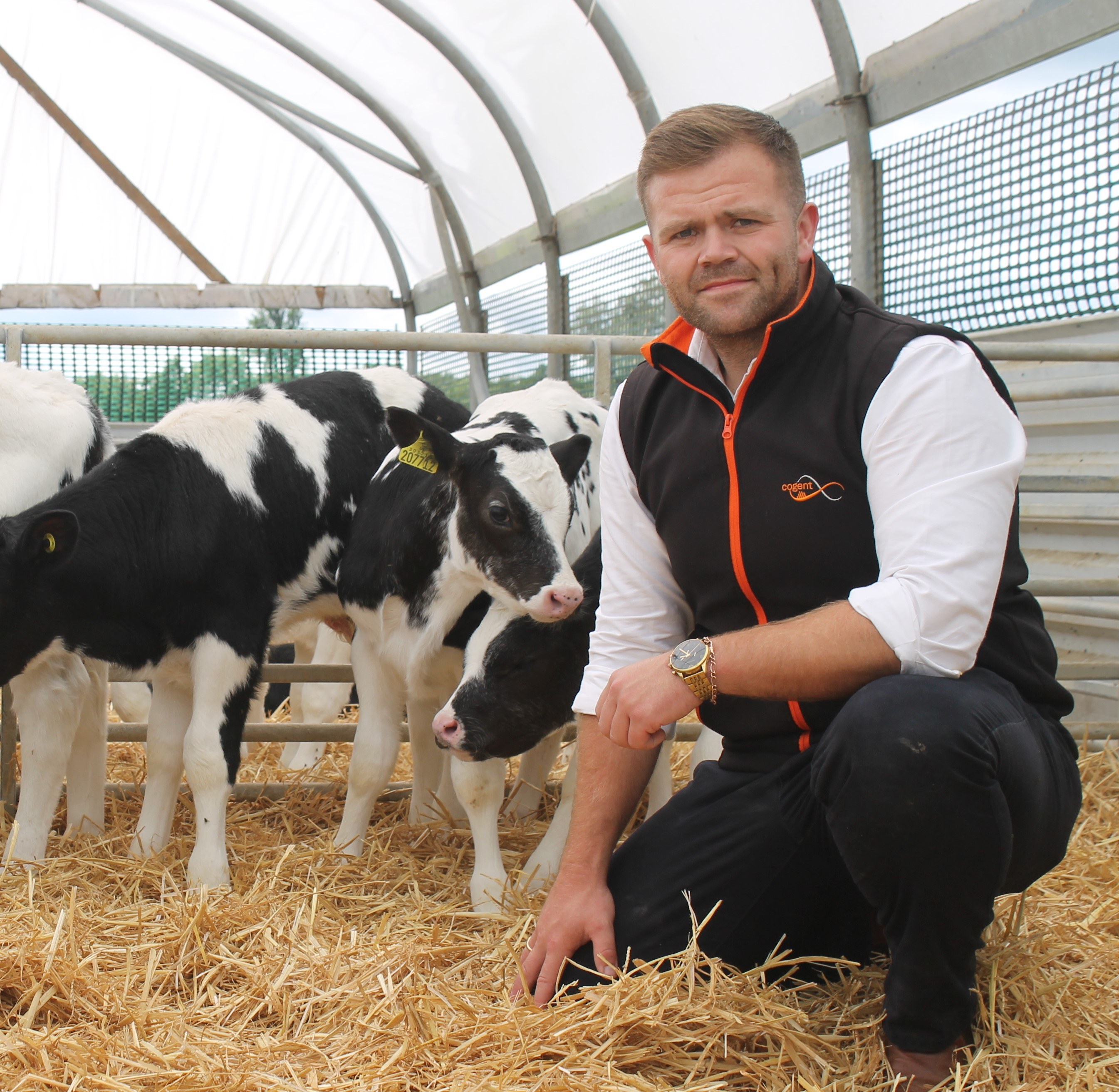 But what makes our Triple Impact range special? In order to fertilise an egg, a sperm cell must undergo a process called capacitation. All bulls have a different capacitation rate which means - by mixing the semen of more than one bull in a single straw – the length of time fertile sperm cells are present in the uterus is extended.
This opens the fertilisation window - increasing the chance of catching those difficult to breed cows, which, for example, may simply release their egg later in their oestrus period.
For more information on Triple Impact Marble or any other products in our Triple Mix range, contact your local genetic consultant.