Cogent came out of the August Proof run not only in the top spot for genomic £PLI, but also in second and third place!
Retaining his lead and becoming the first bull to charge through the £1,000 barrier (with the new £PLI formulation) was CAPTAIN who now has a PLI of £1,014. He was followed closely by two of his sons, DG PEACE and Cogent Koepon ROCKY.
DG PEACE (Captain x Klutch x Kerrigan) is a new release for this proof run and goes straight into number 2 in the rankings at £962 PLI. He combines this high £PLI with over 1,000kg Milk and over 90kg combined Fat and Protein. PEACE also pairs this high production with excellent green credentials, sitting in 3rd position for the EnviroCow index at +4.8. He comes in at +6.3 fertility Index with positive Direct Calving Ease (DCE) (+0.2) and places fourth for Feed Advantage at +243.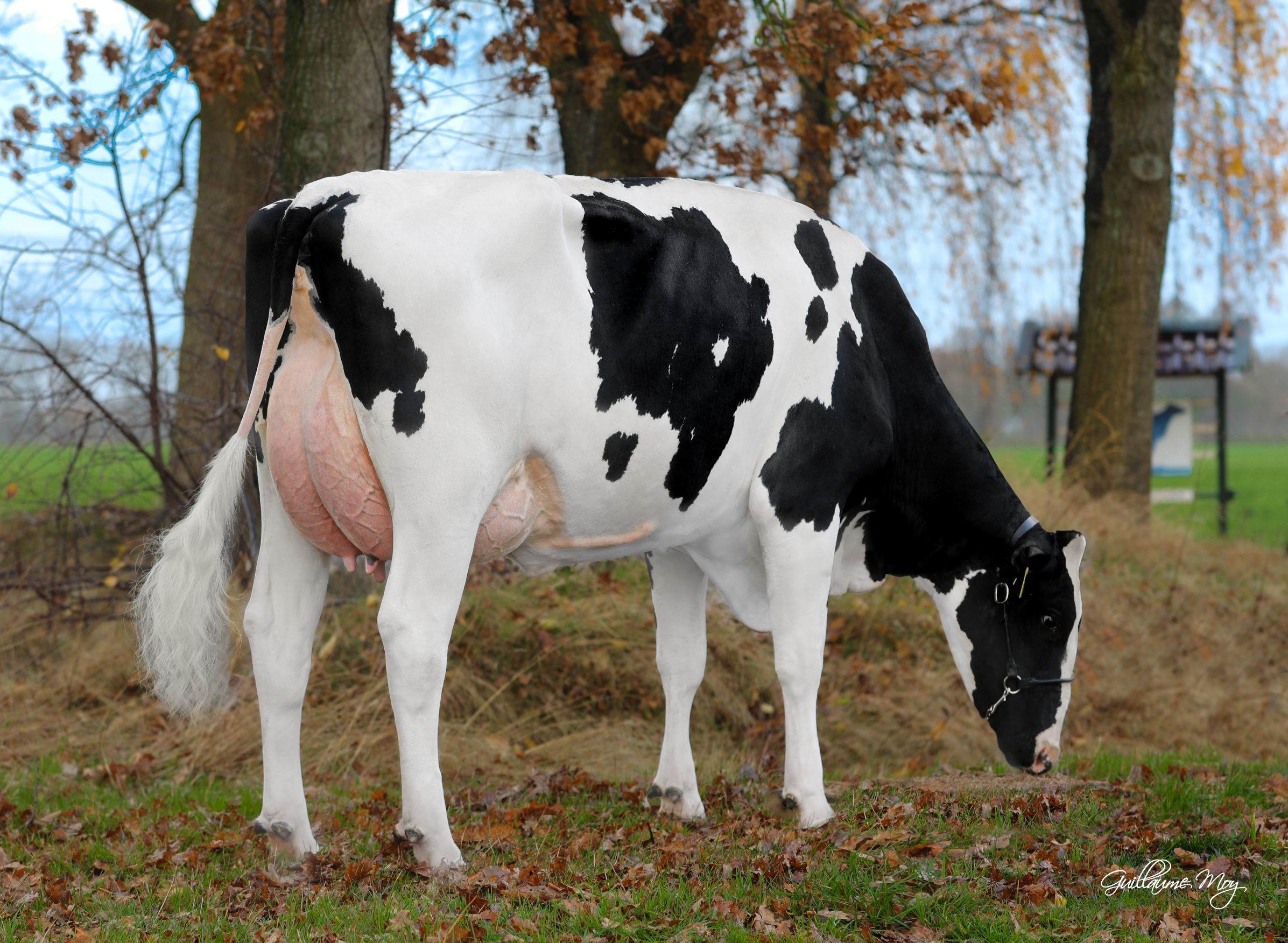 ROCKY (Captain x Kenobi x Topshot) jumped £65 in PLI to £959 placing him 3rd, he also added over 100kg of Milk and retained his easy calving traits with his DCE remaining at +0.4.
As well as gaining over £50 of PLI CAPTAIN also now ranks number 1 for the EnviroCow trait – which incorporates traits such as Lifespan, Milk production, Fertility Index ad Feed Advantage - at +4.9 and number 1 for Calf Survival at +5.8 which means his progeny are nearly 11% more likely to survive between tagging and 10 months old than a bull with a Predicted Transmitting ability
(PTA) for Calf Survival of -5.
CAPTAIN'S sire, CHARL (Charley x Yoder x Supersire) also upped his £PLI by £40 and holds third position in the proven £PLI rankings. CHARL also added 124 daughters to his production proof and 35 to his Type proof meaning his figures are more reliable than ever.
Cogent ZULU (Batman x Agronaut x Delta) took up 1st place in the Holstein Fat and Protein % rankings with PTAs of +0.46% and +0.27% respectively.
Eclipse PERENNIAL (Crushabull x High Octane x Atwood) also retained his position in the top spot for genomic Mammary a +3.7. PERENNIAL also increased his £PLI and improved his Fertility Index and Lifespan.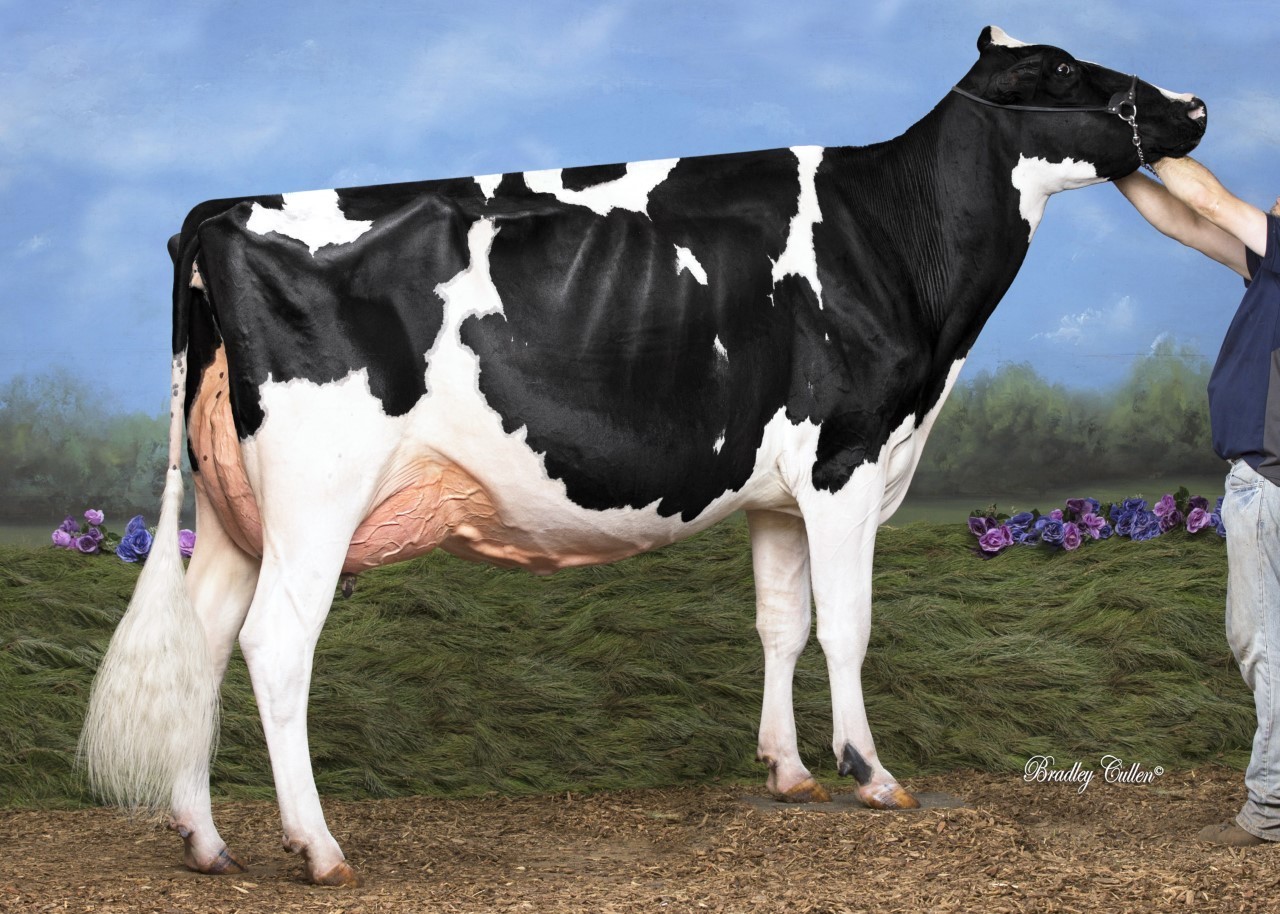 Two Cogent bulls took first and second place for Lameness Advantage, the first is Nortonhill HUBBLE at +1.4 and the second is new release Cogent Koepon RUBEN (Captain x Kenobi x Topshot) who has a PTA for Lameness Advantage of +3.9. RUBEN also comes in with a PLI of £856, +938kg Milk and +5.0 points of Fertility Index.
Cycle McGucci JORDY RED takes the number 1 spot for Feet & Legs composite at +3.6 while proven sire NEAL places fourth for £PLI at £728. Delicious Charl HARDBALL and new release Cogent GC LINCOLN place third and fourth respectively for Calf Survival behind CAPTAIN.