Fertility is a significant driver for herd profitability for Tom Allan, who manages a herd of 260 Holstein Friesians at Upper Farm, Cherhill, Wiltshire.
As third-generation dairy farmers, the Pickford family have farmed the land at Upper Farm, Wiltshire for almost 70 years.
Tom Allan, 26, began working for Rob and Jim Pickford back in 2014 as a relief milker before working his way up the ranks and taking on the position as herd manager just 18 months later. Since he took over as herd manager, Tom has instigated some significant changes to help drive performance and efficiencies.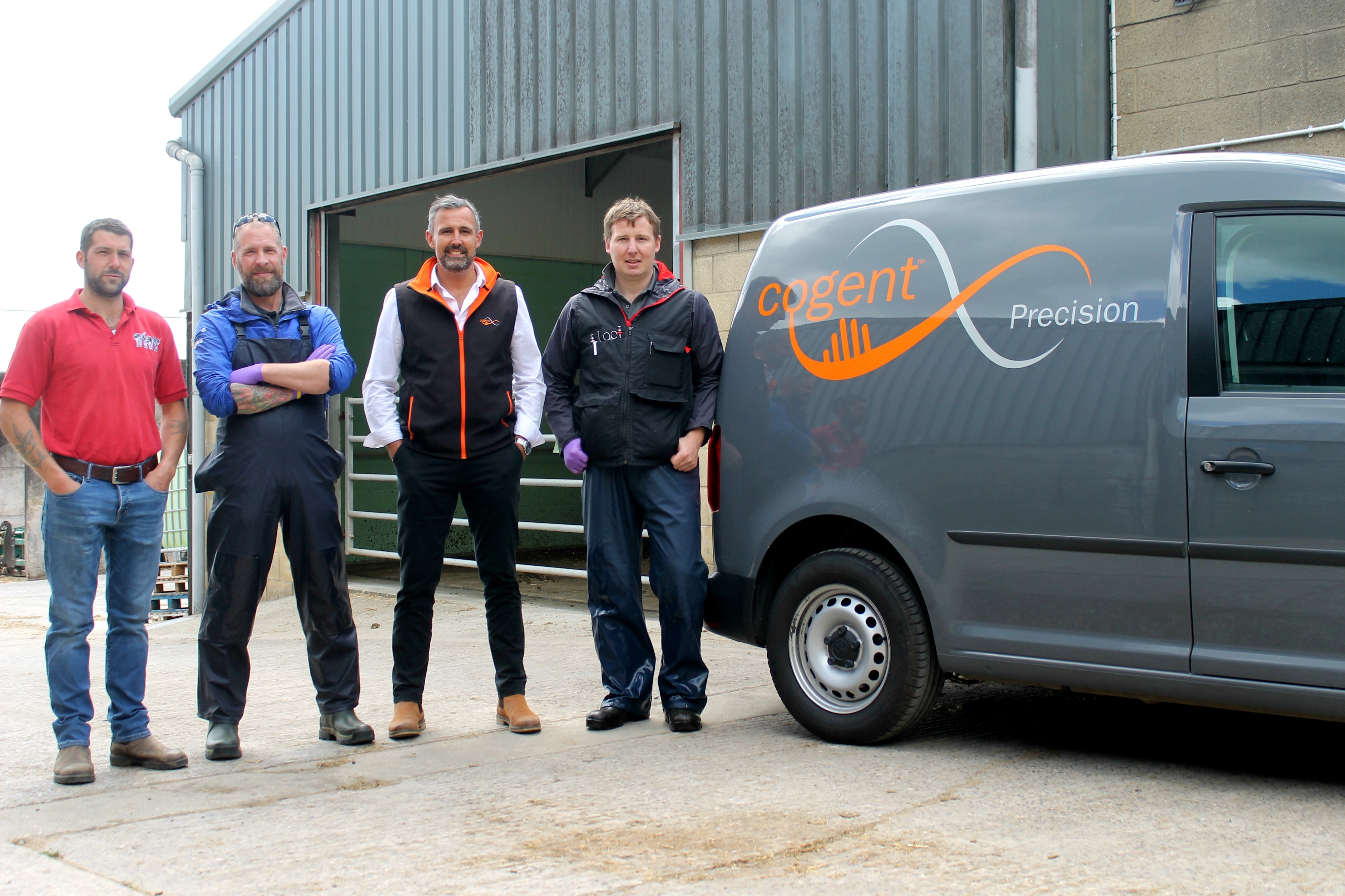 FARM FACTS:
260 Holstein Friesians
Spring / Autumn block calving
High input, high output herd
11,500 litres / cow / year
4% Fat and 3.15% Protein
1,000 acres dairy and arable land with a 99-acre grazing platform
Housed all year / extended grass
Contracting / Machinery with 2,500 acres of combinable crops
DRIVING FERTILITY

With fertility being a significant driver for herd profitability, Tom approached Cogent in May 2016 to oversee the reproductive management of the herd at Upper Farm.
Pregnancy rates were averaging a respectable 24% for the high yielding, block calving herd, before Tom signed up to the Precision REPRO service. However, he quickly saw conception and submission rates lift as Cogent technician Dan Twose oversaw heat detection on daily visits.
This soon took pregnancy rates to 28% in 2018, but attention to detail has been the key to steadily lifting this further in the past two years, with the pregnancy rate on the last block
hitting 37%.
"The improvement was massive," says Tom. "If we can maintain this performance it will make a huge difference to the business."
Cogent technician Dan reviews performance quarterly alongside the vet, nutritionist, and farm consultant. These reviews help to plan for each block in advance by comparing KPI's and the results from each block. This prevents making too many changes during the crucial breeding periods.
"Teamwork is a key part to the success at Upper Farm. Myself and Tom communicate on a daily basis, working together in this way enables us to discuss key areas which we see as potentially compromising reproductive success and implement a strategy to rectify these potential issues" explains Dan.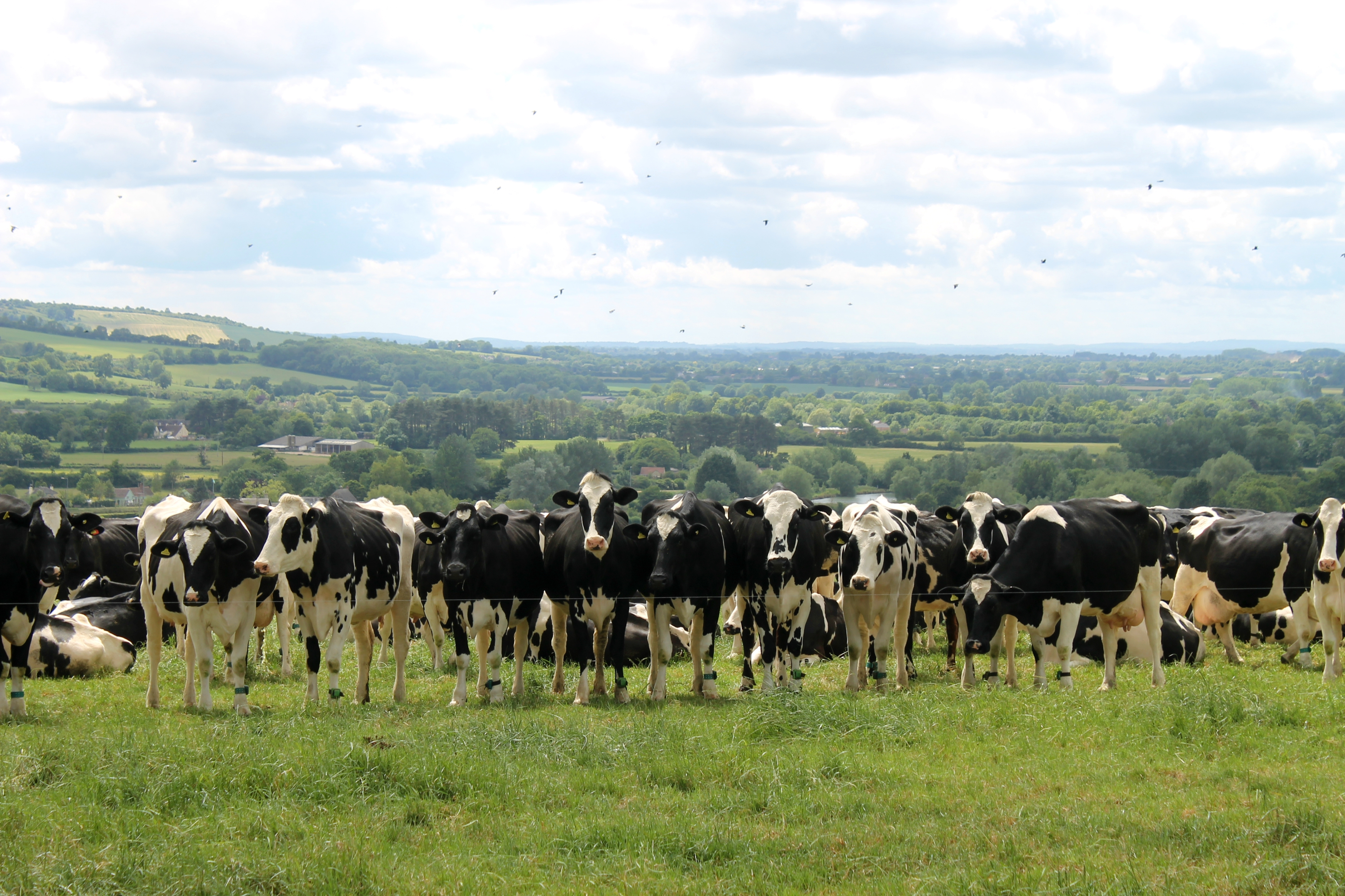 BREEDING DECISIONS
Tom has increased the genetic merit of the herd through working alongside Cogent's Regional Sales Manager Graham Higgott to develop an effective breeding programme. All breeding decisions are made with the aim to produce a productive, uniform and fertile cow to suit the system.
"When selecting a dairy sire we look for good components, PLI , High Milk and excellent Health Traits. As we are block calving here, calving ease is also crucial for us, we don't want to pull calves and consequently deal with associated issues as a result post calving" explains Tom.
The idea is to serve the best females to sexed semen to breed quality replacements and serve the rest to quality beef semen, thus avoiding the production of low value dairy bull calves.
Tom began using SexedULTRA 4M around two years ago and has not looked back since, with conception rates outperforming conventional semen on both cows and heifers.
"At first we were slightly apprehensive to use sexed semen on the cows as we didn't want to compromise on conception, however following the persuasion from Cogent to trial 15 straws we took the plunge. The results were astonishing, and we are now using 100% sexed semen on the cows, with those that don't qualify being served to beef." he explains.
The cows that don't qualify to be served to sexed semen are served to easy calving British Blue semen, and the maiden heifers or cows that don't hold to sexed semen are served to Aberdeen Angus.
All beef calves are sold to Meadow Quality as part of the farm's involvement with the Selkley Vale Milk Coop.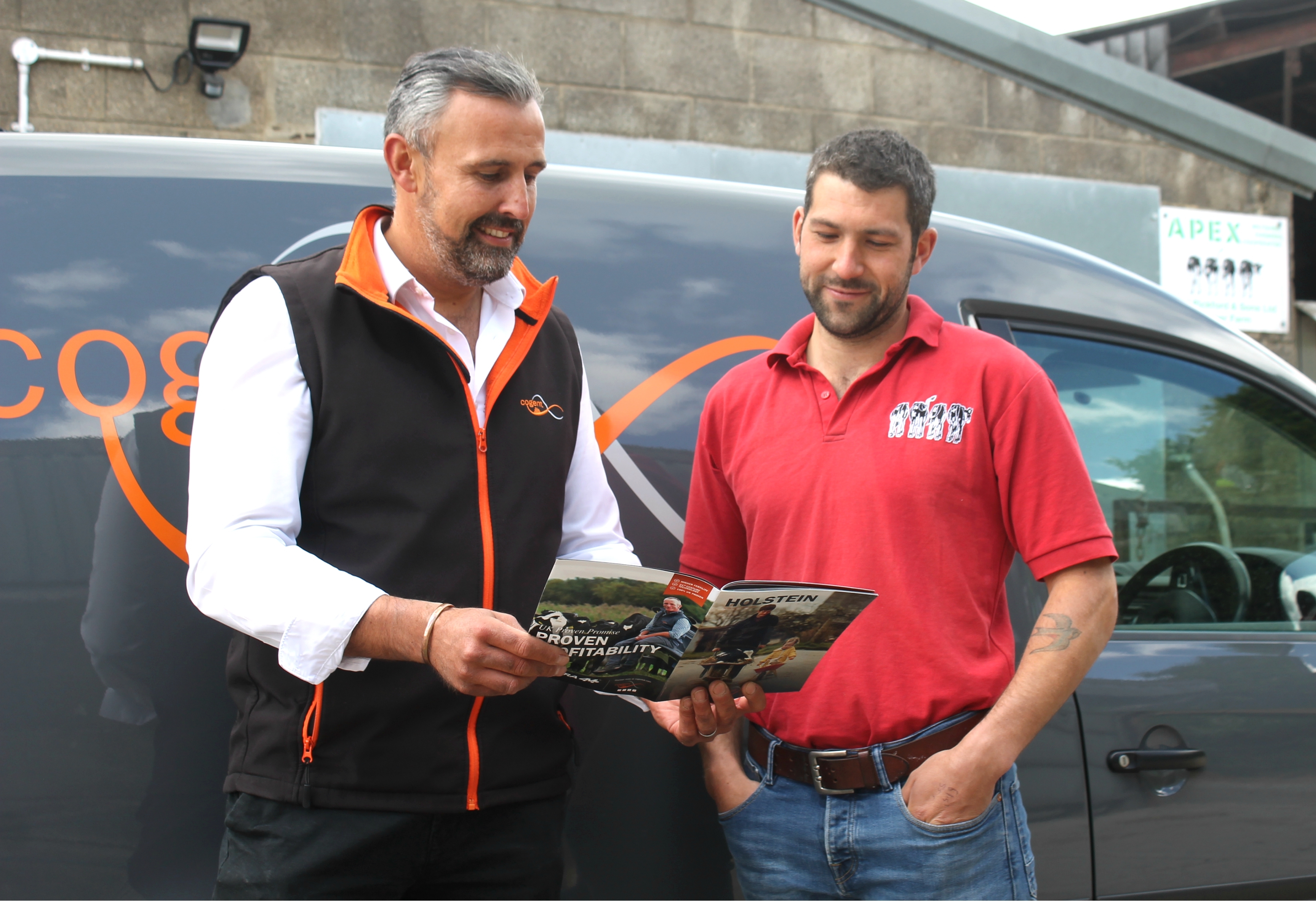 HERD IMPROVEMENTS

Condensing the herd's two calving blocks was another change that was implemented by Tom when he took over. The predominately Holstein Friesian herd calved in two, five-month blocks in the spring and autumn. Tom was quick to realise that this didn't enable the full management or time benefits of block calving to be realised.
"The trouble was although that the majority had calved you'd still have one or two cows left to calve. These would be a problem and difficult to manage. They wouldn't get in calf and they'd get fat," he explains.
To address the issue the team started being strict on the AI period and only serving for 14 weeks. The use of SexedULTRA 4M has also put more replacements in the pipeline, enabling heavier culling for fertility.
Over the last four years, Tom has also worked hard to increase yields, while reducing feed
rates and doubling production from forage.
The last 12 months have seen the biggest improvements, with milk from forage increasing from 3,333 litres a cow to 4,674 litres. This has been helped by last year's good maize silage, along with a big push from Tom and consultants Max Sealy and Wes Habershon of The Farm Consultancy Group.
A conscious push to improve forage consistency has been a key player in the milk from forage story. "Blends are quite consistent. That's why we fed a lot before—to make up for our inconsistent forage," explains Tom. The farm team mixes its own blend on farm.
Additionally, the farm has also moved from twice a day to three times a day milking. "We wanted to get more from the cows at the time the milk price was very good, as a result of the extra milking we have seen vast health benefits and it has also made a nicer working day for our staff" says Tom.
STAFFING

With a drive on efficiency and cost management, Tom says having a stable team is crucial. He now has a team of one other full-time member of staff and six relief milkers who together are responsible for the 260 cows, youngstock and 1,000 acres of forage and arable crops.
Tom explains that "Finding, attracting and retaining staff has been a challenge but I am fortunate now to have a really good team and together I am confident we can continue to increase cost efficiency and performance".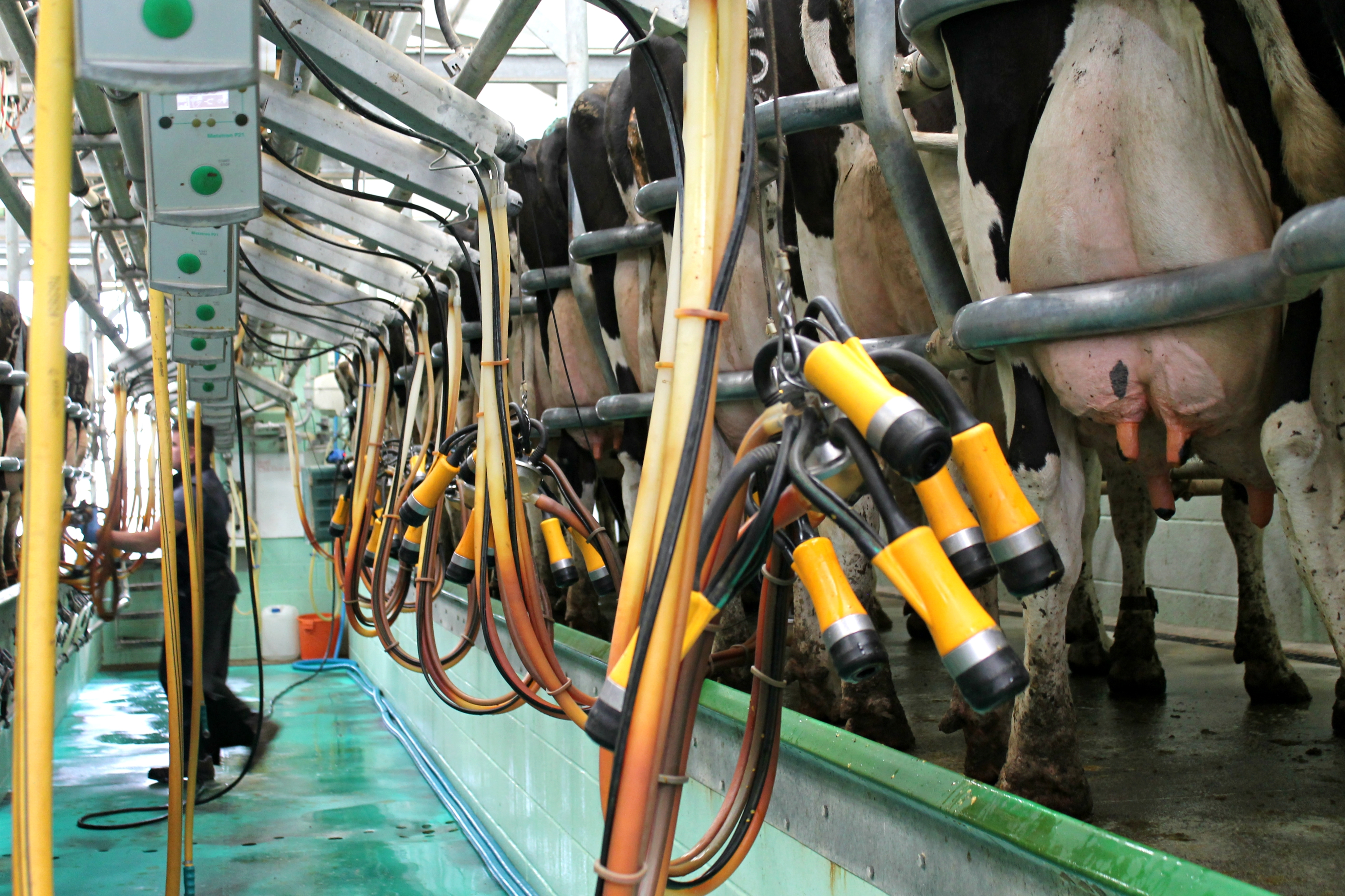 MATCH MAKING

Outsourcing sire selection and correctively mating females has improved the quality of replacement heifers coming through at Upper Farm.
All heifers and third lactation animals are scored by Precision MATCH evaluator Katie Evans. The Precision MATCH mating programme is then used to select the best bulls to correctively mate individual animals for specific traits and produce a replacement heifer
to meet the farm's aims whilst removing the risk of inbreeding.
"By utilising MAP and other indexes on the herd has enabled us to intensify selection and drive genetic gain. Our aim is to drive results, but ultimately increase profitability. "says Graham Higgott – Cogent Regional Sales Manager.
Sires that have been used on the current block include, Weh Lucifer, Hul-stein Breezer and
Boghill Glamour Achan.
GENETIC GAIN

Following an overseas trip to the US to visit the ST Genetics Genetic Visions lab in Wisconsin, Tom began genomically testing in 2019. The aim was to use genomics to identify the genetically superior females to enter the herd to ensure he is continuously driving genetic gain.
"Genomics allows us to be a little more advanced in our breeding decisions. I think genomic testing will become the norm. It has already meant I have bred the lower genetic merit animals to beef, which I would probably have blanket served to sexed female dairy without the genomic testing service," says Tom.
The genomic results are interpreted through PrecisionDNA, an easy to understand DNA portal, which allows for herd selection and de-selection based on individual farm benchmarking and breeding objectives.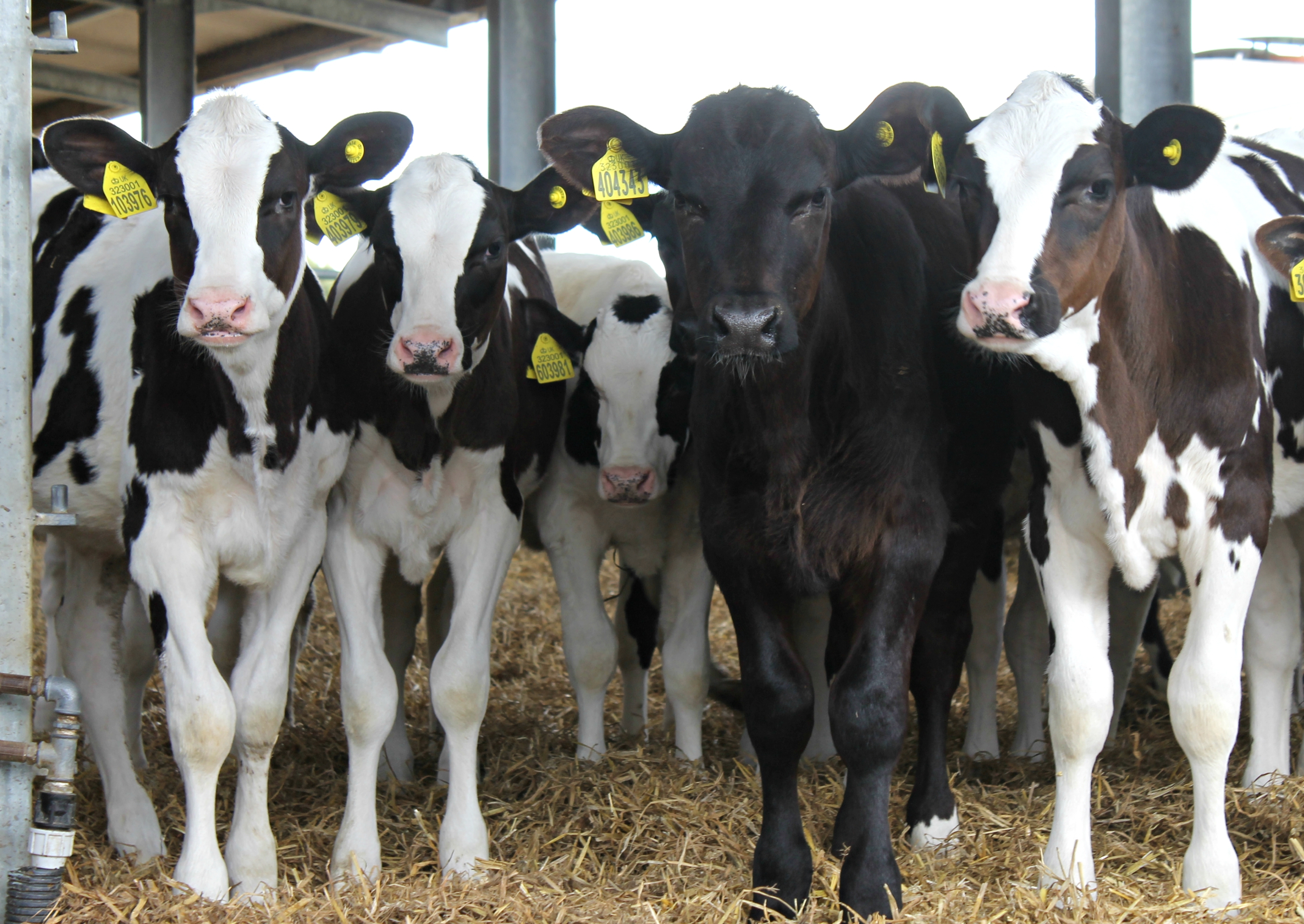 LOOKING TO THE FUTURE

In the next two years, Tom would like to further increase cow numbers at Upper Farm whilst further driving milk output. The redevelopment of the cow environment is also on the cards, with plans currently in place to build a new milking cow shed as well as to install new automatic scrapers.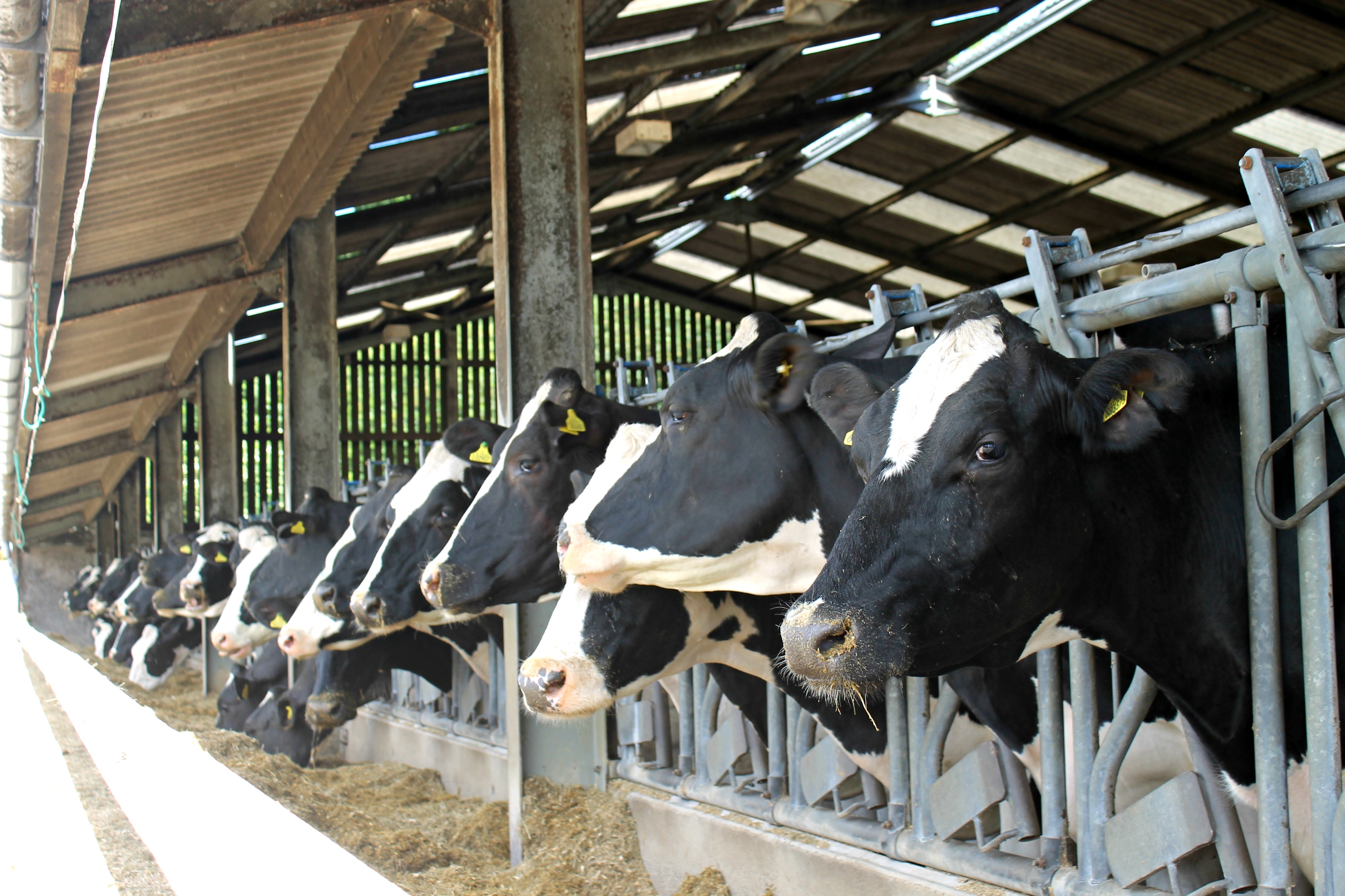 Unlock the genetic potential of your herd today.
Get in touch with one of Cogent's highly skilled team to find out more of what we can offer to you and your herd.
FREEPHONE: 0800 873 7258.