Nick Alexander, 32, is entering his second year working for Cogent Breeding as a Precision Reproductive Specialist. His role focuses on driving reproductive efficiency through heat detection, artificial insemination, and data management. Nick is currently servicing over 2,000 cows across eights different farms which includes a mixture of block and all year-round calving herds.
Nick focuses his attention on a 21-day pregnancy rate as a measure of reproductive success and the farms on his round are currently achieving an average conception rate of 46%.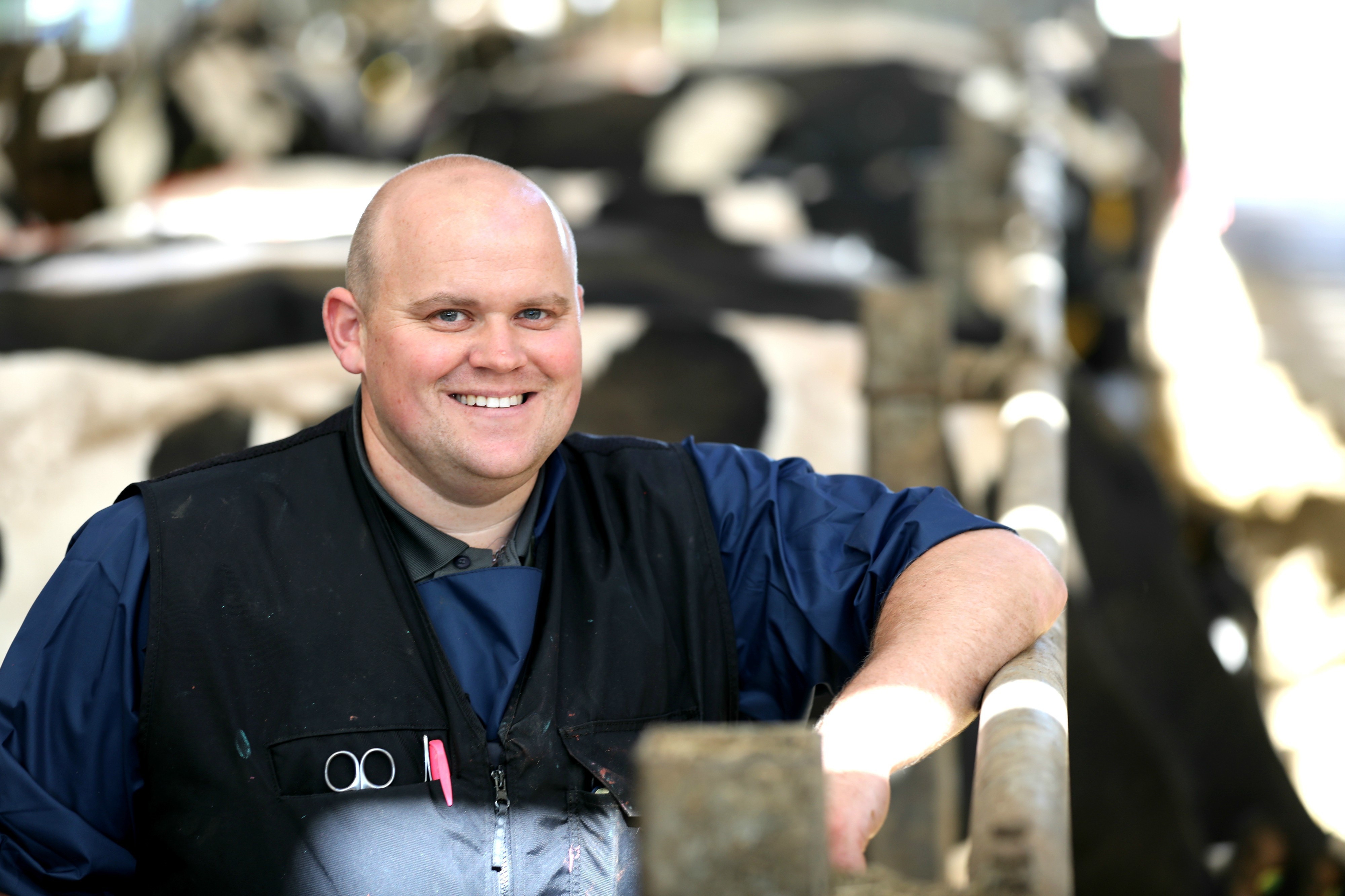 Tell us a bit about yourself…
Prior to joining Cogent did you have any relevant AI experience?
Before taking on my role with Cogent I worked at a 280-cow dairy in Wiltshire for over 11 years. I began tractor driving before working my way up to a position as assistant herdsman. During my time as a herdsman I completed an AI course, and within 6 months I was approached by one of the Cogent Technician's at the farm, who asked whether I would be interested in joining the Precision team.

What do you find the most rewarding about your job as a Reproductive Specialist?
Driving results and getting cows pregnant. Of course, seeing calves born and watching them grow into milking cows is also very rewarding, especially knowing that I have contributed to the breeding success. Building relationships with my customer's is also satisfying and helps the job to run smoothly.
What would your advice be to those looking to become a Reproductive Specialist?
For those with a passion for cows and have experience breeding cows I'd definitely recommend this role. It is flexible with plenty of time off to fit around your lifestyle. No day is ever the same and you are never stuck in the same routine. You feel like an extra member of the farm team with involvement in vet visits and meetings.
What does a typical day entail?
5.30am – Before starting the day, I check my phone for updates on the PrecisionCOW app which includes checking for heat and behaviour cows. I can drill down to every aspect that can produce a heat e.g. rumination, rest times and heat intensity, enabling me to make better informed decisions on whether or not the animals need to be seen or not even before arriving on farm.
6:00am onwards – I take a short drive to my first farm which utilises the PrecisionCOW heat and health detection system. Depending on customer requirements we can utilise a number of different heat detection methods including walk and chalk, farm owned technology and the technology we promote the PrecisionCOW system. I will then proceed to find a member of staff to discuss any potential red flags that have shown on the system. We complete a physical check on every animal deemed to be in heat by the system to confirm whether they are or not.
If cows are under the voluntarily waiting period I'll record them as a heat, which gives us data to work from for the next heat and an idea of when they are going to come into heat next, this helps me to make a decision of whether to breed them or not.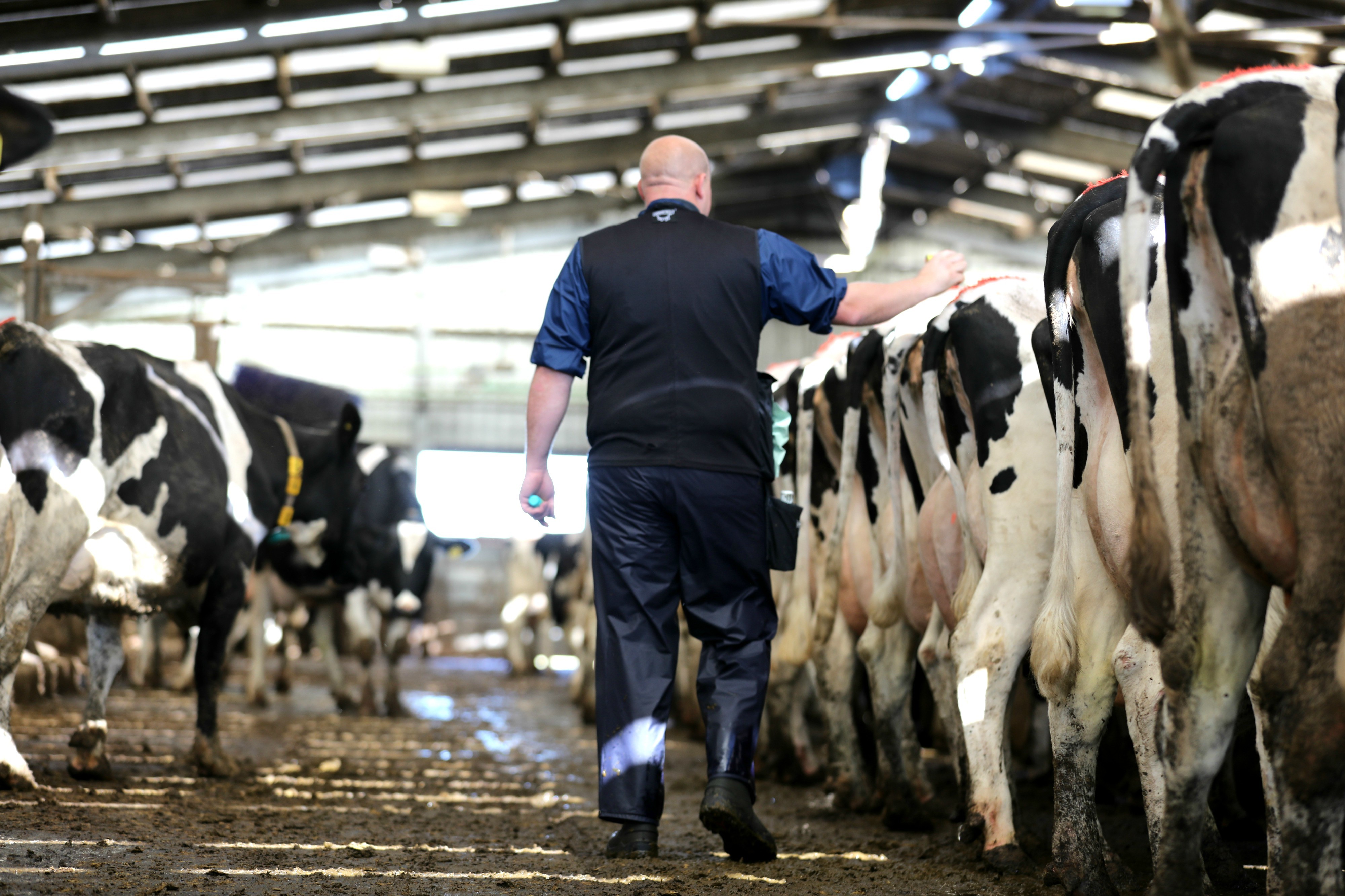 The heats or breeding's are then recorded, The heats are recorded as a 'prevoluntary wait heat' or 'service' in the Precision and farm diary, then entered on the Farm Wizard app. The Precision MAP programme is then used in conjunction with the Precision MATCH report to decide on suitable sires for mating. Once everything is recorded and they are bred, if the farmer is still around we discuss what we have done, then I wash off and move onto the next farm!

How did you find the training programme?
The Precision training programme is extremely in depth. A lot of people go into the training thinking they can serve a cow, but there is so much more to it. My first week began shadowing a Technician in Somerset, followed by an induction at the Cogent headquarters in Chester. I then trained with a Precision Technician in South Wales for 6 weeks, visiting a variety of different herds and systems, ranging from 300 to 600 cow farms. I finished my final week and evaluation back in Wiltshire with Precision Training Manager Jeremy Dain.
The following week I started as a support technician, before taking on a full round a couple of weeks later. As the business has grown, so have my herds. I am always looking to push myself, and I am constantly in touch with Cogent Technician's in various areas of the country sharing ideas and improving techniques.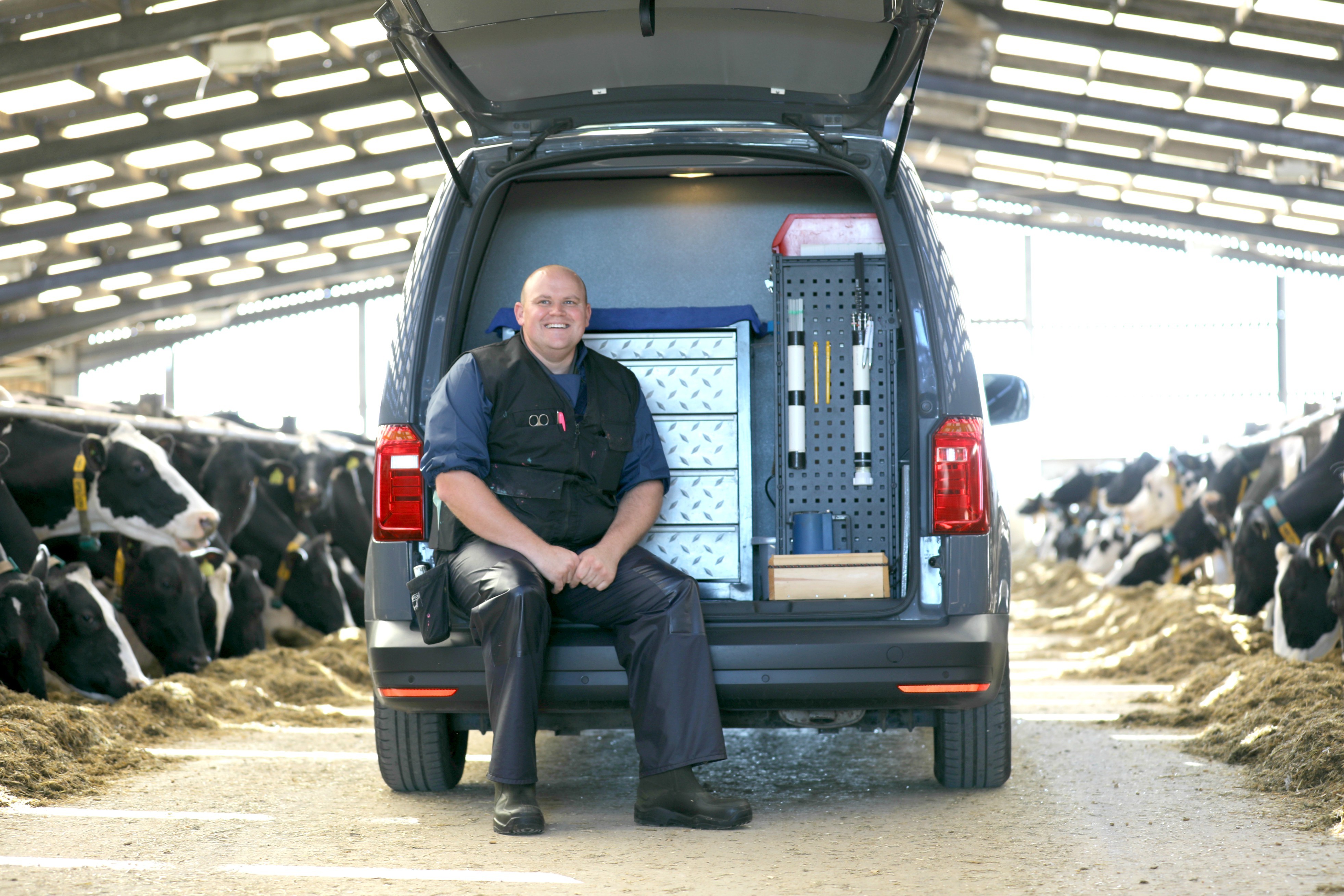 Do you have what is takes?
Cogent are always looking to recruit new talent in various locations throughout the UK. If you would like to be part of a skilled team working for one of the UK's largest suppliers of bovine genetics contact: recruitment@cogentuk.com