With expansion plans on the horizon, Alister Smyth is making best use of Cogent's SexedULTRA 4M semen on his growing dairy herd.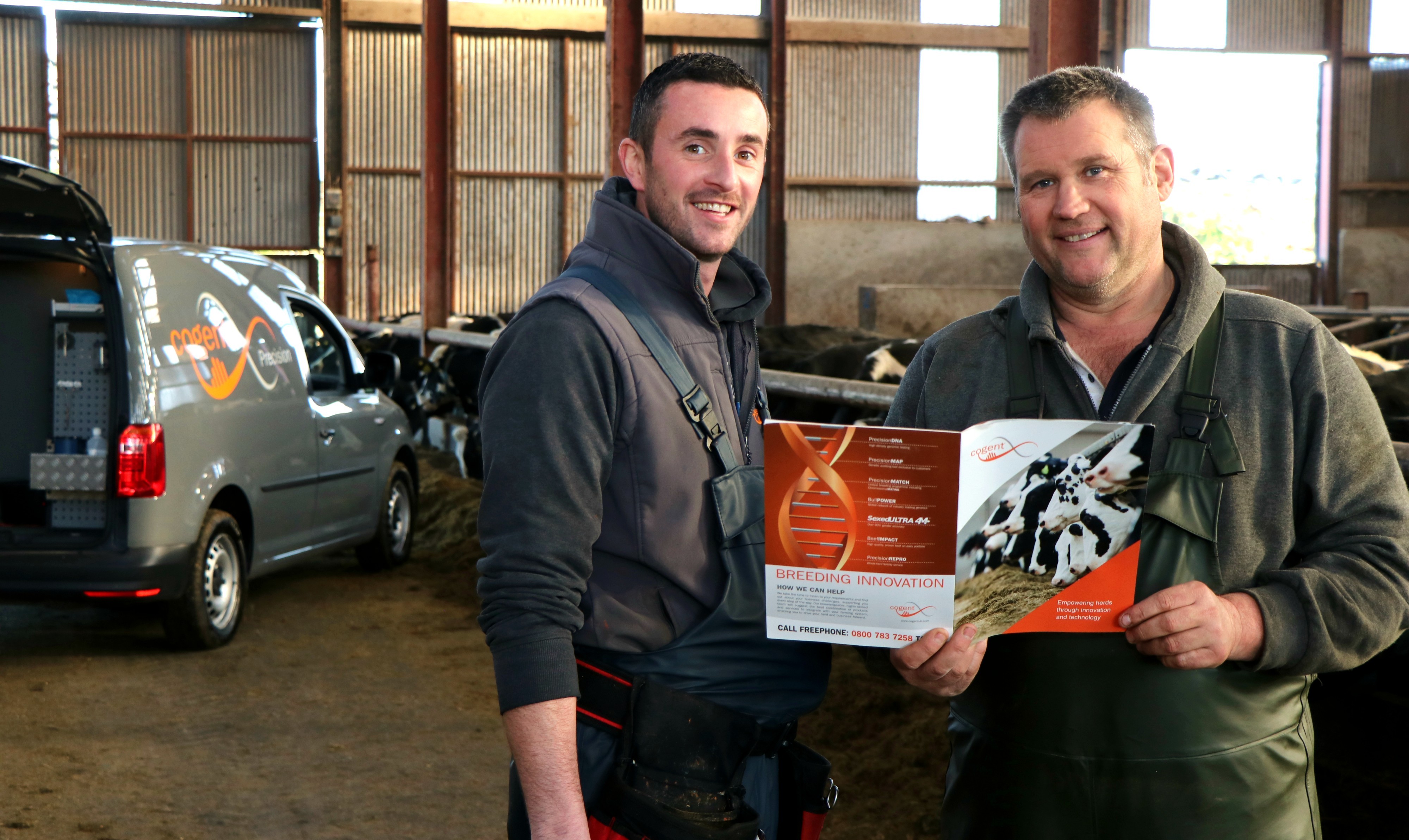 Alister has been part of the Cogent Precision breeding programme for over a year now. The technicians have been making an impact on his 250-cow herd at Hilden Farm on the Garvaghy Road near Banbridge in County Down. Smyth, a 5th generation farmer, is currently averaging 8300 litres at 4.1% butterfat and 3.33% protein on a calving interval of 380 days. "Since Cogent took over the herds breeding management, the calving interval has dropped," he remarked, "and will hopefully continue to fall over the next few seasons."
Alister says he is confident in Cogent's sexed offering, "SexedULTRA 4M dairy semen is used on 100% of the herd", with Smyth relaying how conception rates to sexed semen are remaining on par with the conventional semen he would have used in the past. With over 170 heifers born since Cogent began, Smyth remarks how he is impressed with the strength and vigour of his calves, specifically those from Cogent's world-renowned 4M-sire, Supershot. "I want to breed an even herd of profitable cows, with plenty of milk, good feet and nice frames", he comments.
With over 650 acres farmed and hopes of reaching 400 cows in the near future, maximising heifer numbers from his own herd has been a goal for Alister, "by using SexedULTRA 4M, have no doubt I'll build exactly the herd I'm after".