Ben Goulding has been a Reproductive Specialist with Cogent for one-and-a-half years. We visited him in the South West to find out what a typical day in the job entails.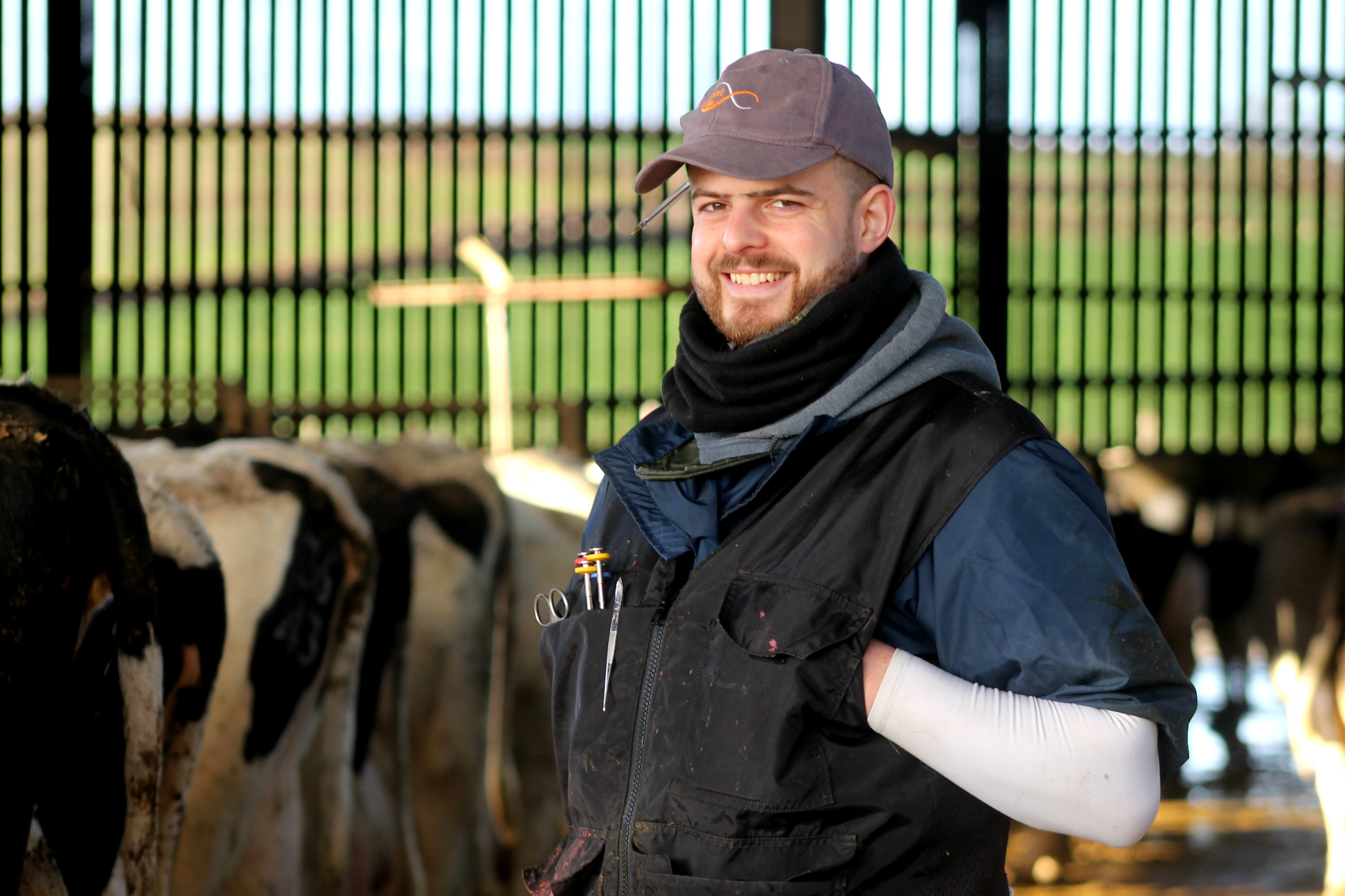 It is 4.30am, and Ben Goulding is sat at his kitchen table with a cup of tea, looking at cow activity and rumination data on his mobile phone from the first farm he will be visiting today.
From that, he will pull together a list of some of the cows he needs to look at when he gets on-farm. It is then a case of syncing his phone with the Cogent herd management software, Precision Data Plus (PD+), before he leaves the house. He then knows he has up-to-date herd data for when he arrives on-farm.
The activity data is obviously farm-specific, with Ben utilising whatever heat detection method his customers choose to help him make service decisions.
He says: "Primarily we use DairyMaster MooMonitor collars, but we can utilise any system the farmer has in place, whether it is Kamars or chalk. We provide a solution for any situation."
By 5.30am, he is usually at his first farm, putting on waterproofs and 'loading up with paper towels and lube' before heading into the dairy.
Ben says: "The job is not for someone who likes their lie-ins or for people who do not want to work. Our team all want to do their best and we are constantly pushing ourselves."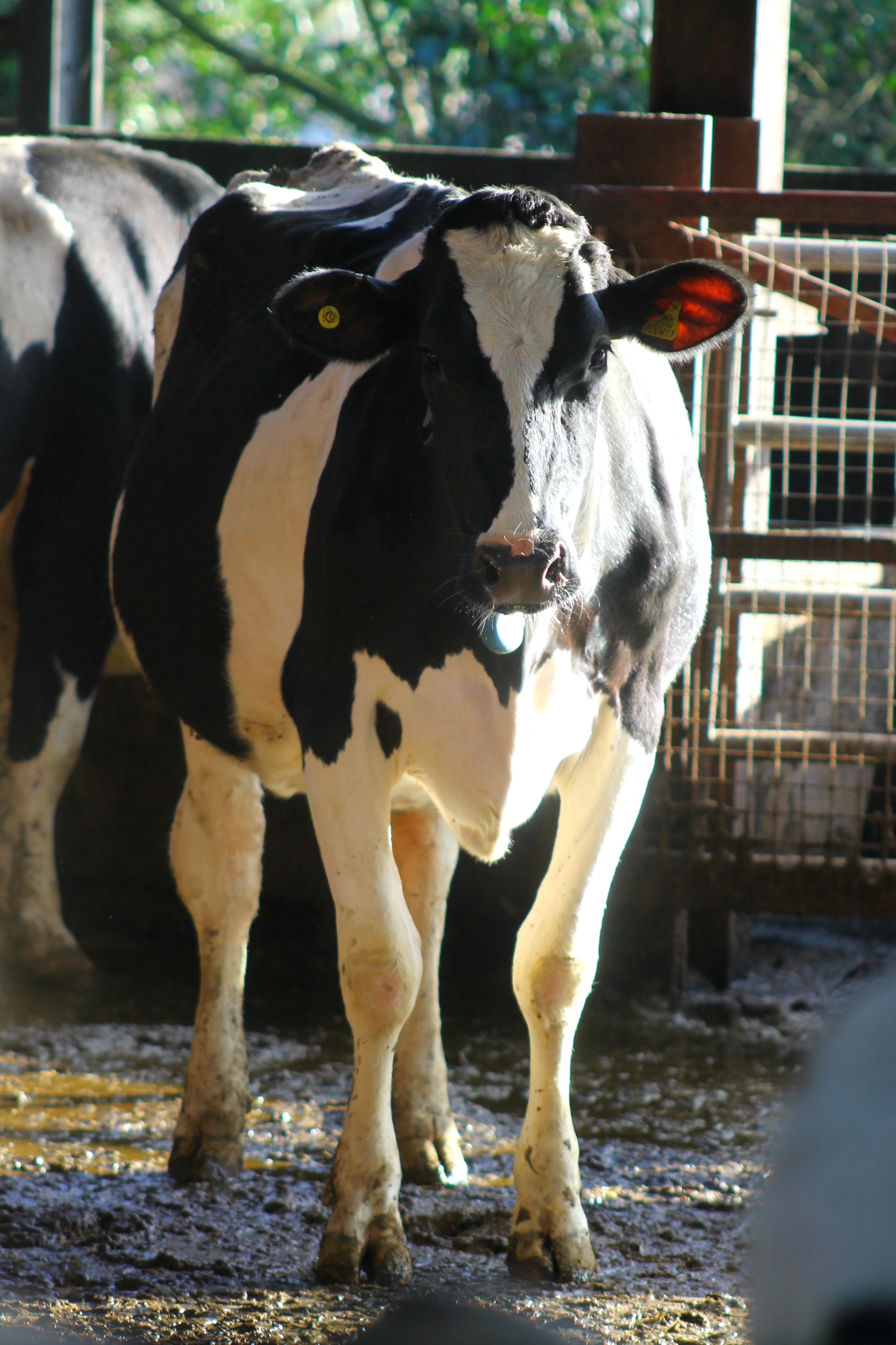 When a farm is using an automated fertility monitoring system, his first stop is the farm office, where he will re-analyse the data, as it could have changed in the time it took him to travel to the farm.
He believes routine is key, saying: "When you get out of it, things go wrong."
When the farm is not using activity technology, Ben will head to the parlour to see who is milking and get any feedback on any cows which might need looking at.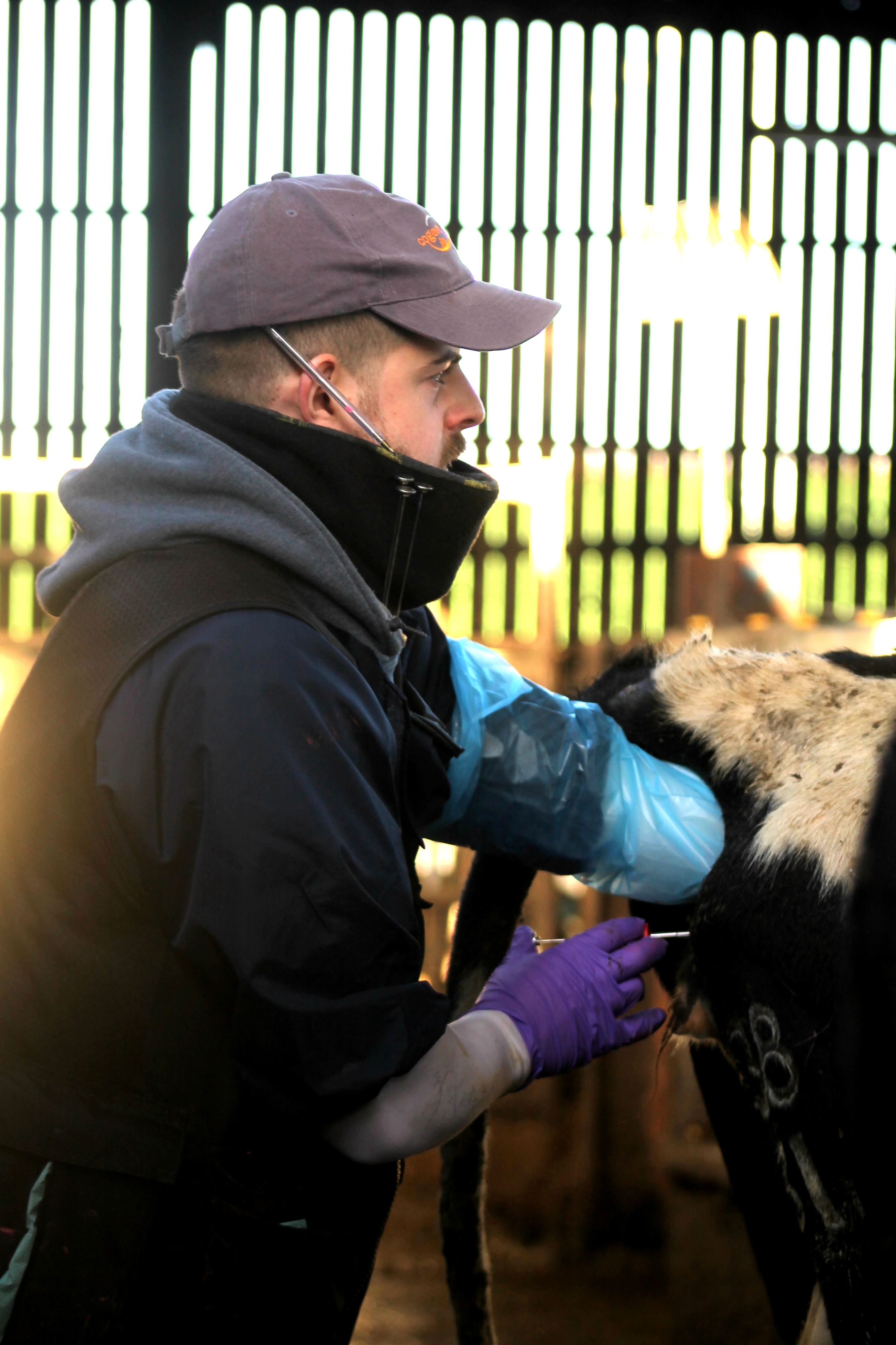 Devices
If the farm is using tail chalk or tail-mounted activity devices, he will then go to the yard and start walking cows and looking for signs of activity. Any cows potentially in heat will then be assessed for breeding suitability.
If a cow is eligible, Ben will turn to his handheld computer to check her records. He looks at whether she has been served before, or if she is eligible for sexed semen according to the farm's strategy, for example. If she is eligible, he will then serve her.
Everything is monitored through PD+, including herd pregnancy rates. This can then be used to benchmark fertility performance.
There will always be a daily chat with the farmer to discuss how fertility is going and maybe exchange some banter over the rugby scores.
Ben says: "If the vet is there, I will go and have a chat to see how things are going. There is an ongoing relationship with the vet and nutritionist."
Once per quarter, he will also sit down with the farm team to discuss fertility records, review performance and identify possible areas for improvement.
Once all cows have been served for the day, Ben will then walk everything else on-farm, looking at cow behaviour and assessing body condition in all groups of animals. It is then a case of putting notes in his diary and updating software with data from the visit.
He will then wash off and disinfect, say goodbye to the farmer and go to the next farm. On an average day, he will work with about 2,200 cows in Devon and the South West and cover about 140 miles in his company van, returning home at about 2pm.
New Cows
He will then grab a cuppa and do about an hour of admin where he will sync data, produce fertility reports or vet lists for farmers, and upload onto the software any new cows a farm may have bought.
He may also choose to delay the paperwork until the evening and head out on his own farm to do some jobs.
It's All In The Training
COGENT'S Precision reproductive training manager Jeremy Dain answers some questions about what experience you need to be a reproductive specialist and the training provided.
What is a Reproductive Specialist?
A reproductive specialist comes to your farm and provides all-encompassing reproductive management, from recording to planning management, reporting back on how your plan is going and also troubleshooting fertility – that is their niche as they are specialists.
They analyse data, look at the primary and secondary signs of oestrus, then combine that with their knowledge of the reproductive cycle and cross-reference with the cow's history to make the correct decision on whether to breed or not. It is making evidence-based breeding decisions.
What qualifications do you need?
A background in fertility/breeding is helpful, but not essential. Ideally, candidates would have AI experience, but we have trained people with neither.
Ultimately it is about having a willingness to learn. I like to do a trial day to see what people are like around cows. If you are open, have a drive to learn and an interest, you can turn your hand to anything.
What training is provided?
Trainees will get an induction week at the head office and see all aspects of the business, such as the bull stud, labs, accounts department, sales and genetics team, so they know the support behind them and they can learn all about the 4M Ultra sexing process. We then start the training.
This will be person-specific and can last from four to eight weeks. It will cover areas such as:
Precision's process of decision-making
Theoretical reproduction, including anatomy, synchronisation programmes and oestrus cycle
AI technique, gun loading, semen handling and 'best practice'
How to utilise activity data and PD+ software
All of this will be carried out on a Precision farm round, so within the environment they will be working in.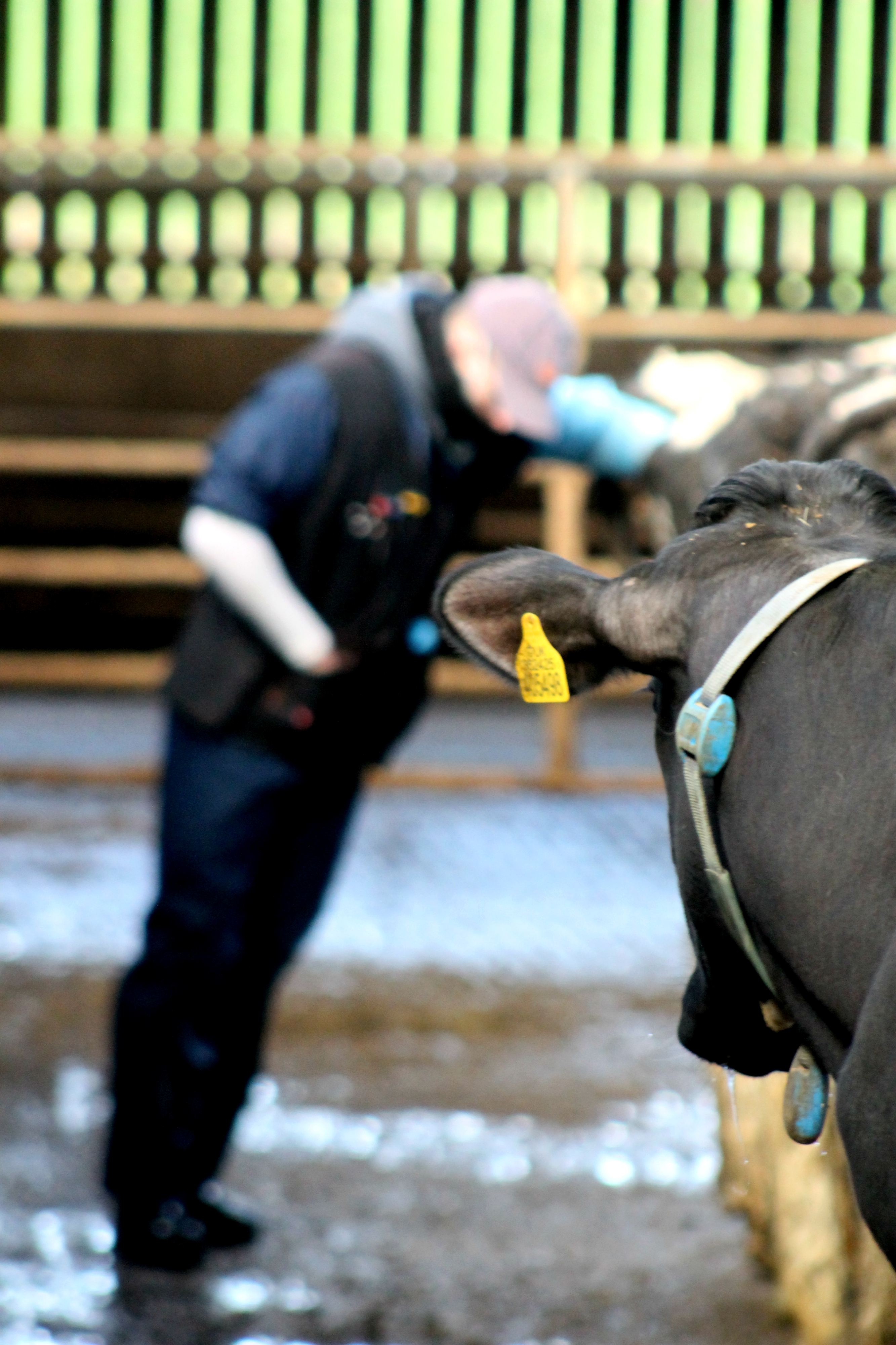 Ben Goulding's Quickfire Round
Why do you love your job?
Mainly because of the relationships you build with farmers. It becomes very personal and you become an integral part of the team.
What background did you have before becoming a reproductive specialist?
I had been working in the dairy sector doing tractor work and as a herdsman, where I did AI'ing. I did my AI training when I was 18.
What was the Cogent training like?
It was hard, but really rewarding. It takes your skills to a whole new level. You need to take your herdsman's head off and turn into a professional breeder.
What has been your biggest success?
It was in the middle of a vet day on one farm and the farmer put a cow in front of me and was adamant it was bulling and I said it wasn't.
The vet put his scanner in and it turned out she was 33 days pregnant. That was a turning point on the farm regarding my credibility.
The day I passed my training was also another good day.
Name three things you could not be without?
A flask of tea, an AI glove and the backing of teammates. It is a close-knit team.
What advice do you have for others contemplating a career as a reproductive specialist?
Just do it. It is awesome. It's hard, but rewarding. If you like your cows, it is fantastic.
You are always learning and you work in a close-knit team. There is lifetime progression at Cogent; whether it's getting into training or breeding advice or genetic mapping. There are a lot of routes to go down.
Do you have what it takes?
Cogent is looking to recruit Precision reproductive specialists in various locations throughout the UK. If you would like to be part of a skilled team working for one of the UK's largest suppliers of bovine genetics, contact recruitment@cogentuk.com.
Apply here - https://www.cogentuk.com/careers/cogent-breeding-precision-ai-technicians