PEMBROKESHIRE DAIRY LIFTS PREGNANCY RATES BY 4%
Since Pembrokeshire farmer Matthew Watkins started using the Cogent Precision fertility management service over 12-months ago he has seen huge improvements in herd fertility.
Matthew Watkins runs Trewern Farm, Pembrokeshire alongside Herd Manager Andrew. The all-year-round calving herd of 1,100 Holstein-Friesians are situated in 450 acres of land in Pembrokeshire, South Wales. The herd are currently running at a 10,600-litre average on a constituent-based contract with Dairy Partners.
FERTILITY PERFORMANCE
Trewern Farm have been outsourcing reproductive management for the last 7 years. Matthew knew he could improve technical performance, and to place greater focus on fertility employed the Cogent Precision service on farm in April 2018, taking on Reproductive Specialist Mike Steans to manage the day to day reproduction and fertility through a walk and chalk service.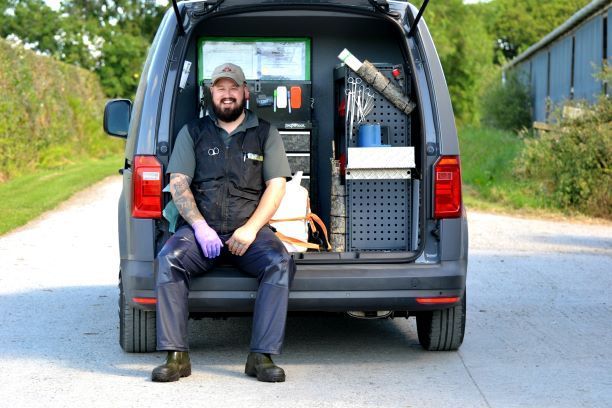 Precision Reproductive Specialist Mike Steans chalking cows at Trewern Farm.

Fertility is one of the major factors affecting efficiency of any dairy herd. It can account for one of the major costs of production and represents an area where significant improvements can be made.
"The three F's – Fertility, Feeding and Feet in my opinion are the most important part of the business. Fertility management is a crucial part, and if you are not driving pregnancies and getting cows in calf your replacement cost per litre will be too high and in turn you have no business. Outsourcing the whole job is the beauty of the Precision" explains Matthew.
Since joining Cogent Precision, the pregnancy rate at Trewern has increased by 4%. With a 1% pregnancy rate valued at £20, this herd is starting to see the benefit of a £80/cow increase in returns as an effect of fertility management.
COMMUNICATION

Communication and teamwork are key to any business's success. By bringing Reproductive Specialist Mike Steans, the vet, nutritionist and other key members of staff together has enabled Trewern Farm to maximise herd performance.
"Success is down to the individual technician. The person doing the job must have a combination of enthusiasm, skill and the ability to liaise with all members of the team effectively. It's a team effort. Whether it be Mike or our relief technician Jac Thomas, the standard of service is consistently high."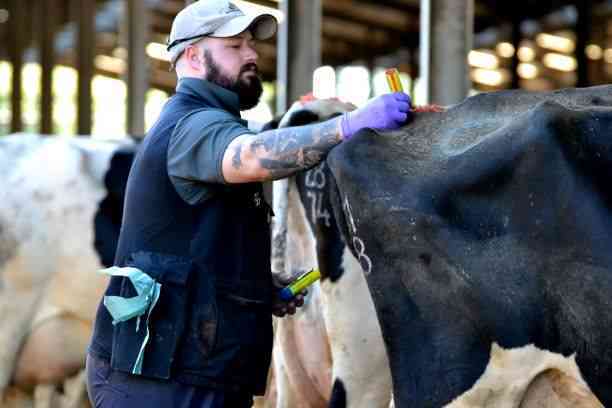 CALF PROFITS
Trewern Farm have a contract with Blade Farming of which all Angus are collected at two to three weeks of age at a minimum of 45 kgs. "When selecting sires we look for easy calving Angus, to avoid any negative effects on cow fertility. The important thing to consider is the cost to cow, not the cost of the calf" says Matthew.
Cogent Angus sires used include Quaker Hill Dead Center and Blackhaugh Titus.
To find out more about our Precision service speak to one of the team on 0800 135 7404 or visit www.cogentuk.com/precision.
Find out how much you could make...
Please submit your details below and we will get in touch to produce a personalised herd audit on your farm, which will tell you your cost benefit of using this strategy! PLease enter your post code into the message field.