OPTING FOR A PERSONAL TOUCH IN THE AGE OF INFO-OVERLOAD

Northants farmer, Haydn James, already had a good herd of highly classified, pedigree cattle, giving over 10,000 litres and more than 4% fat (2x). But now he's started computer mating he says he's bred the best crop of heifers he has ever had.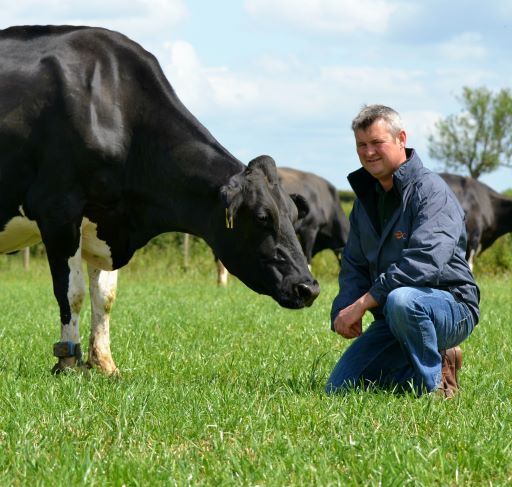 Farming in the age of information overload can easily feel over whelming. With more facts to read and digest than in any previous era, and less time in which to do so, it's often hard to know which way to turn when decisions need to be made. That's why Northamptonshire farmer, Haydn James, has decided to contract out some of that process on his family farm. As the third generation at Newlands Farm in Bozeat near Wellingborough, Haydn has learnt from his forefathers, the importance of breeding a good herd of cows. And while he knows exactly the type of cow he wants for his 10,300kg, 4.05% fat, 3.30% protein (2x) herd of pedigree Holsteins, he does not have the time or inclination to pore over hundreds of bull proofs and to consider how well they'd suit each of his cows.
Instead, he prefers to build and improve his herd on the basis of personal relationships he has grown to trust, and as a result, he says breeding his 170-head herd has become something of a breeze. The relationships he refers to is with Cogent's PrecisionMATCH Evaluator Phil Arrell, and Cogent Genetics Consultant Jodie Lumsden, whom he says are 'like-minded' when it comes to breeding cows. "Phil and I are both looking for the same type of cows," he says. "We want strong and powerful, milky animals, which are not necessarily over-sized."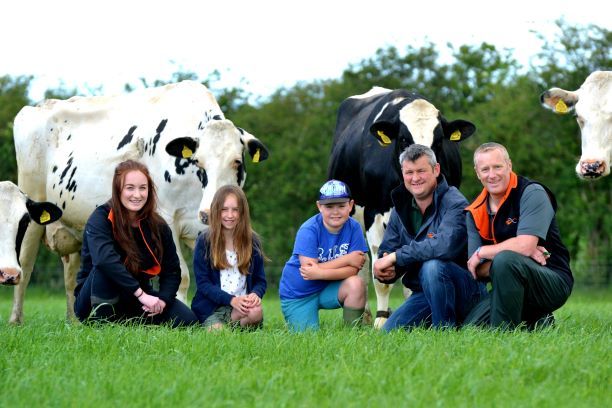 It all began when Haydn made the decision to use a computer mating program to assist him with his genetic selection. His aim was not only to streamline and ease the decision-making process, but he also wanted to breed a more uniform herd.
"I had used a few breeding programs before, although this was mostly just to limit inbreeding," he says. "But chopping and changing from one program to another doesn't get you anywhere, especially if you want uniformity.
"I also got fed up with buying straws of semen from different people and potentially being talked into buying bulls I didn't really want," he says.
Finally deciding to stick with one breeding program and give it a fair chance to work, he says he opted for Cogent's PrecisionMATCH largely because of past performance.
"I looked around the herd and it was the Cogent cows that were lasting, so I decided to call up the company," he says. "It's hard to know why their cows were doing so well, but I think they're a bit more aware than others of what works well in a British system."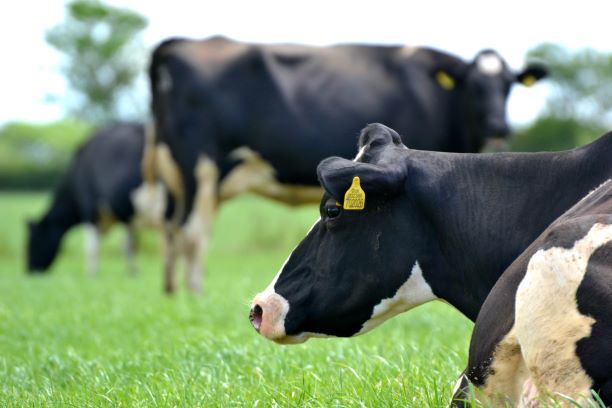 Starting to use PrecisionMATCH around two years ago, he says the first part of the process was for Phil, his PrecisionMATCH Evaluator, to score each of his cows.

"He would score anything that was entering the milking herd and together we would go through a short-list of potential bulls," he says. "To be honest, we often find we have picked out the same bulls as Phil knows exactly what we want."
He cites high weight of fat plus protein as well as positive percentages as important – particularly for his milk contract with Arla. But he also ideally seeks positive chest width, body depth, Fertility Index and Lifespan Index and a Type Merit of around +2.
"We've definitely noticed the cows that don't work in our herd often have poor Lifespan Indexes," he adds.
One of the earliest shortlists of bulls he and Phil put together included Goodwhone, Nafta, Silverado and Megasire. "The ideal is that we run these bulls through the mating program and it gives me a nice even split of first, second and third choices across the cows," he says.
"As well as corrective mating it also takes into account inbreeding and manages within an agreed limit"
With the first of these bulls' daughters now in calf, Haydn says he's looking forward to them entering the milking herd. "They are the best-looking bunch of heifers we have ever had by a country mile – they look really well and are incredibly uniform, despite being sired by four different bulls," he says. For the future he says he will continue using Silverado and has added Glamour Achieve and Score.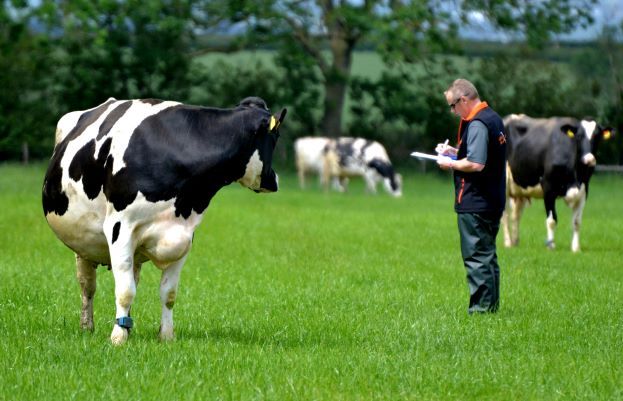 He says: "All of these bulls have deep cow families, mostly with 92-94 point foundation cows in their pedigrees." With a highly classified herd, including 20 Excellent cows and 65 classified Very Good, along with four children (Tom, 12, Olivia, 11, Isaac, 8 and Megan, 6) who all enjoy showing with Central Counties Holstein Breeders' Club, he doesn't want conformation standards to slip.
He also wants to avoid having any dairy bull calves born on the farm and to this end, has switched to using entirely sexed semen.
"I've used Cogent sexed semen almost since it was first available and we are definitely getting better at using it," he says. "The product itself has also improved so much and since the launch of SexedULTRA 4M, we are definitely getting better results.
"Now we use SexedULTRA 4M on 30-40% of cows and 80% of heifers with everything else going to beef – either Salers on the heifers and British Blues on the cows."
Having cracked the system he says he certainly plans on sticking with the PrecisionMATCH and SexedULTRA 4M, and feels it is succeeding on many fronts. With a trusted relationship firmly in place and his best ever and most uniform group of dairy heifers soon to join the herd, he says the whole service is 'invaluable' and 'saves us money and time'.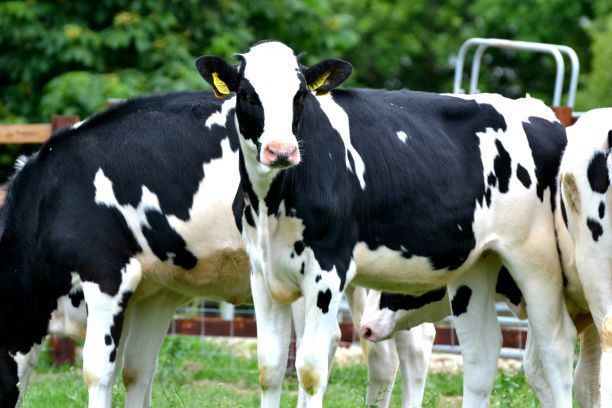 find out how much you could make...
Please submit your details below and we will get in touch to produce a personalised herd audit on your farm, which will tell you your cost benefit of using this strategy! Please enter your post code into the message field.