"In 2019 we took the plunge and trialled 10 straws of 4M Ballygown YRY Boycie following reading success stories in the press, and meeting with our Genetic Consultant Sian to discuss our breeding policy. On scanning we saw 8 PD+ out of the 10 straws used which we were thrilled about! Following the great results, this gave us the confidence to use more straws this year. We used both Boycie and Andrew this year on the Heifers and on a few select cows and have had phenomenal success through the breeding season using Sexed within our breeding programme with 73 Heifers PD+ out of 74. This year we have also decreased our calving block by 3 weeks all whilst using SexedUltra4M. The product has worked wonders and has exceeded our expectations."
Brynmor Davies and family, Rhydybannau Farm, Lampeter, 240 cow spring-block calving herd, Ceredigion.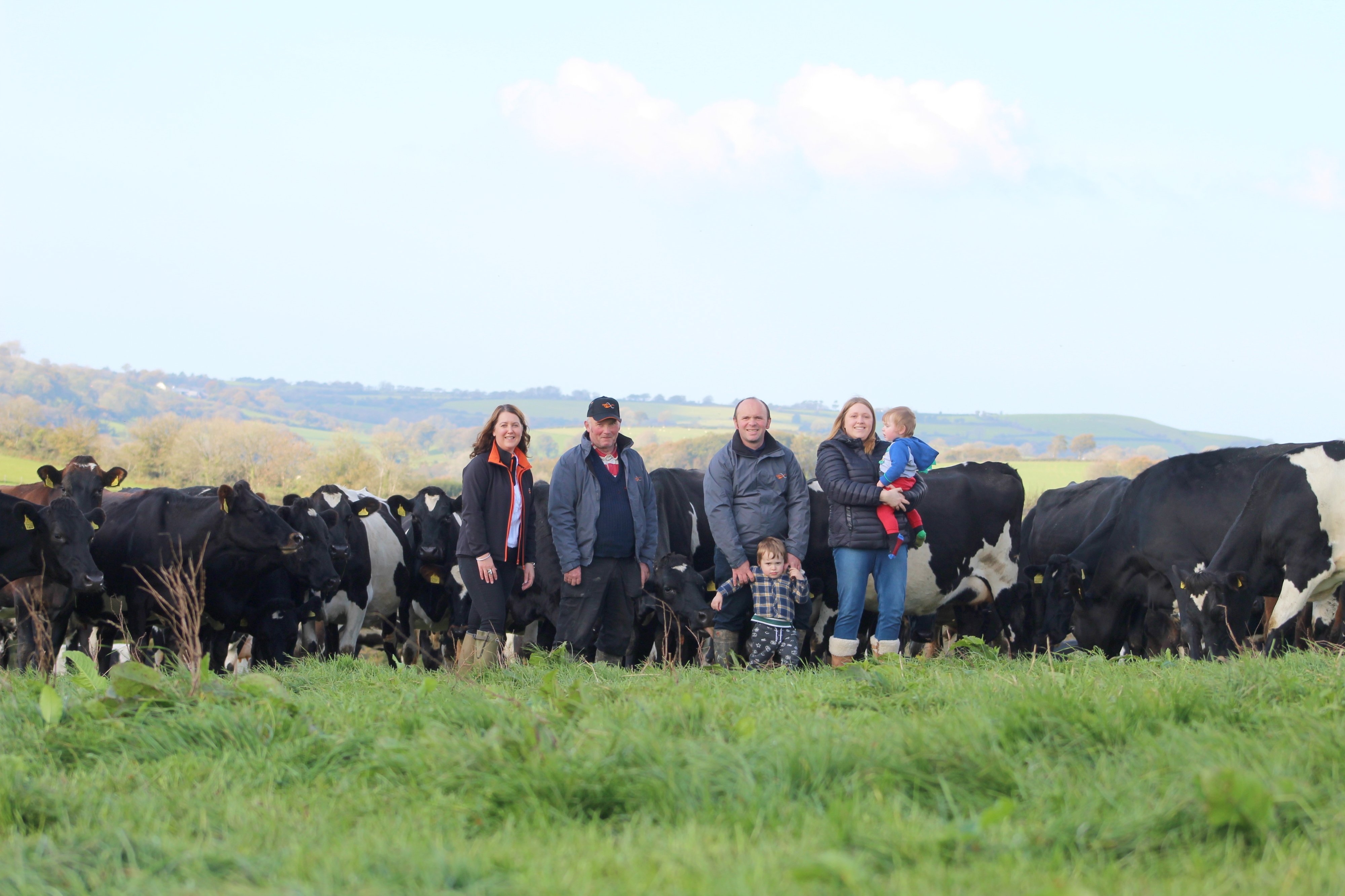 Pictured: Genetic Consultant Sian Jones with the Davies family.