A sexed and beef strategy is here to stay at Owler Hall Farm, Cheshire, where the team has witnessed conception rates to first service of 61% with sexed semen and higher value beef animals.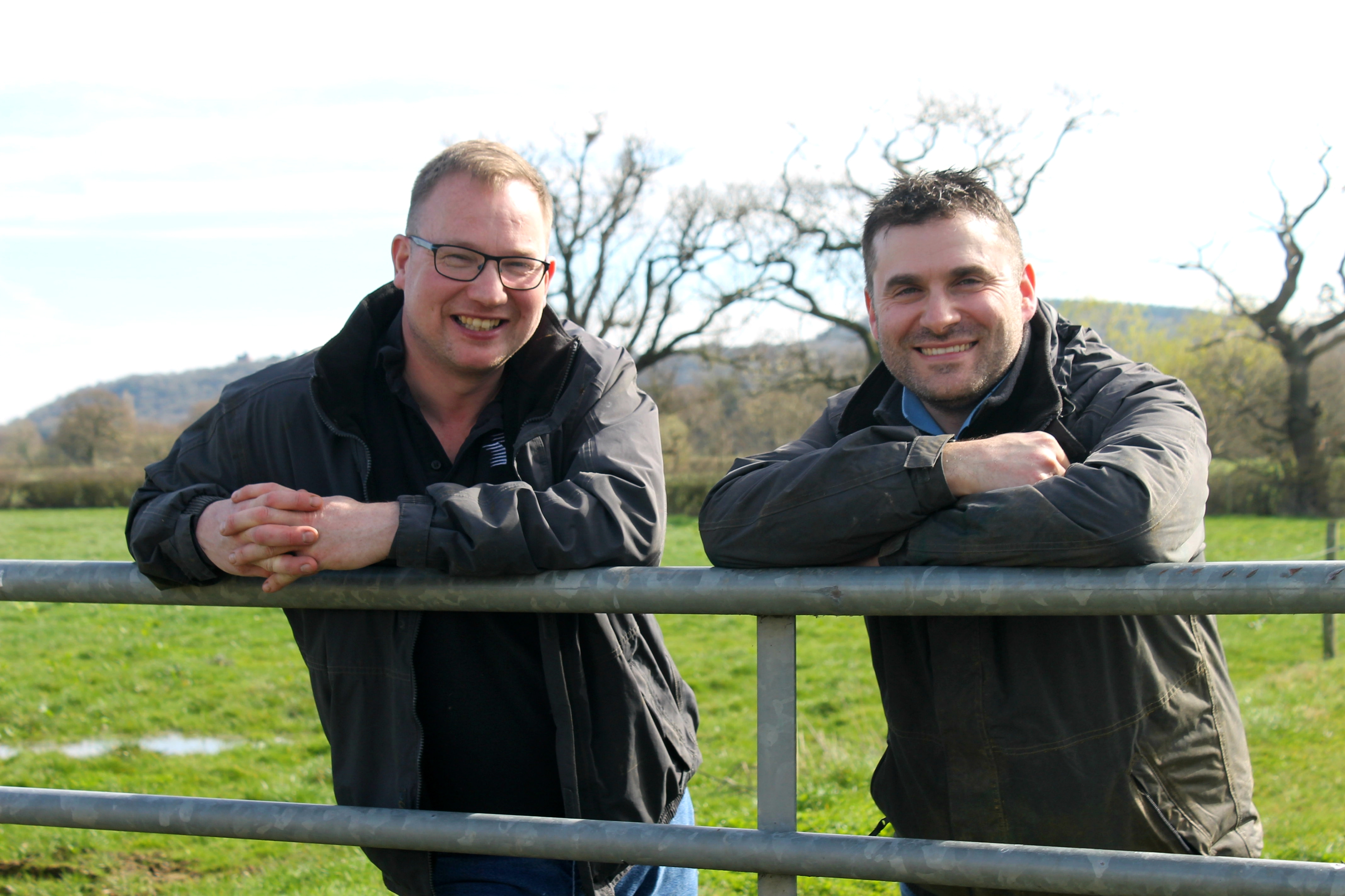 Getting heifers from the cows you want, rather than having 'the luck of the draw' is one of the main reasons herdsman John Porter is convinced sexed semen is the way forward. Last year, Mr Porter and joint herdsman, Ivaylo Saksarov, decided to use SexedULTRA 4M for the first time as part of a sexed and beef strategy at Owler Hall Farm, Tattenhall.
Sexed semen is now specifically used on the type of females the pair would like to breed replacements from, while beef is used on those which do not suit the system. Mr Porter believes it is a strategy which is relevant to all producers: "We should be a bit more savvy. To carry on using conventional semen is a bit like spinning the wheel. "By using sexed [and beef], you are increasing your chances, so you are driving your business forward and increasing your profitability as you are either getting a heifer calf which is more valuable or a beef calf which is more valuable than a dairy bull calf."
Owler Hall Farm is part of the Bolesworth Estate and has been farmed for more than seven generations by the Langford family. The business is currently overseen by Robin Langford, wife Jenny and sons William and Chris. The herd is made up of 650 cows, which calve from July 20 to Christmas. Cows are milked by Alex Pashov and yield 8,600 litres per cow per year at 4.2% fat and
3.4% protein. The current herd was formed four years ago with the amalgamation of an all-year-round calving Holstein herd with a spring block calving herd of various breeds. As a result, the original herd was made up of a mix of cow types and sizes, including Fleckveihs, Brown Swiss, Norwegian Reds, Ayrshires, Shorthorns and Holsteins.
BREEDING AIMS

Over the last four years, the team has been working to breed a more uniform herd. Since promotion 18 months ago, Mr Porter has focused on improving black and white genetics and getting rid of 'passengers'. He says: "I was quite hard on culling or serving to beef anything that is a cross-breed. I did not want passengers on board, which is why I want to go back to a Holstein cow. Most of our milk is produced in autumn, so I need an animal that is converting winter forage into milk." The herd produces milk for Joseph Heler on a cheese contract for Tesco. This means a balance of volume and milk constituents is a must. Mr Porter says: "My breeding aim is to breed cows with plenty of chest width and capacity, on good feet and legs; a good, strong Holstein cow with dairy strength."
To help drive improvements in herd uniformity, the team started using Cogent's Precision Match service last year. As part of the service, cows are scored on 18 Type traits by Cogent. Appropriate bulls are then selected as part of the corrective breeding programme. Mr Porter says: "I have an idea of the sort of bulls I like. Cogent goes through bulls it has in the stud to suit my criteria. Then we do a sire match to prevent in-breeding and select the sire." The team is then provided with a list of females with first, second and third choice bulls for each one. This is used as a quick and easy point of reference when serving animals. Mr Porter adds: "I am fairly hopeful we will get a first crop of heifers that we want and we will get a more uniform bunch of heifers."
SEXED SUCCESS

Strategic use of sexed semen is the next step in producing this uniform herd. Rather than using
conventional semen on all cows and following this up with beef sweeper bulls, a selection of cows will be served to sexed in the first six week alone. As the Langfords were initially a little 'dubious' about sexed semen, the team started by using some sexed and some conventional last year. This meant about one-third of cows were served to sexed, one-third to conventional dairy
semen and one-third to beef in the first six weeks of mating. After six weeks, everything was AI'd
to Cogent Triple Impact British Blue semen, Hereford or Angus.
Only the best animals, which experienced no problems at calving and were showing strong heats, were served to SexedULTRA 4M. Good animals with less strong heats went to conventional. Any cross-breeds or anything with a temperament issue went to beef. All heifers were served with SexedULTRA 4M for the first three weeks of mating. Then two Aberdeen-Angus stock bulls were put in. SexedULTRA 4M has twice the number of cells per straw than traditional sexed semen, bringing conception rates in line with conventional semen.
Owler Hall Farm has witnessed strong results with SexedULTRA 4M, with 61% holding to first service across cows and maiden heifers. This compares to conception rates of 54% with conventional semen in cows alone. A sexed and beef strategy is here to stay at Owler Hall Farm, Cheshire, where the team has witnessed conception rates to first service of 61% with sexed semen and higher value beef animals.


OWLER HALL FARM

SexedULTRA 4M sires: Carnhill Overtime, Glamour Achieve, Endco Evolve, Goodwhone
Cogent beef sires: Oakchurch De Admiral and Netherhall 1 OZ Daffy
Conception rate to SexedULTRA 4M (cows and heifers): 61%
Average number of straws per conception: 1.5


Mr Porter says an added benefit is the fact any twins born to sexed semen are both heifers, which
increases their value. With six sets of twins born this year, this is significant to the business.
The beef animals produced are also higher value, although income from beef sales is viewed
as a secondary benefit of the new system, rather than the primary aim. Beef calves and dairy bulls are sold privately off-farm at about seven days old. All calves are reared by Brian Hopley, Andrew Johnson and Chris Moore.


The results achieved with sexed have convinced the Langfords and the team of the potential benefits of sexed semen. As a result, it will now become routinely used year-on-year. Having fewer stock bulls on-farm has also been another plus side of the refreshed breeding strategy. It not only reduces health and safety risk, but should also improve efficiencies, as there will be less management costs associated with keeping bulls on-farm.
Mr Porter says: "I think moving forward, we will probably use more sexed, less conventional and more beef, because we will get more heifer calves than we need. We have a choice to calve
more heifers than we need and sell them or put to beef. It depends on space."