Sexed semen has not only proved a vital component of Somerset-based Widcombe Farms' herd expansion plans, but also helped ensure every beef calf produced is of high value and suited to the farm shop's butchery.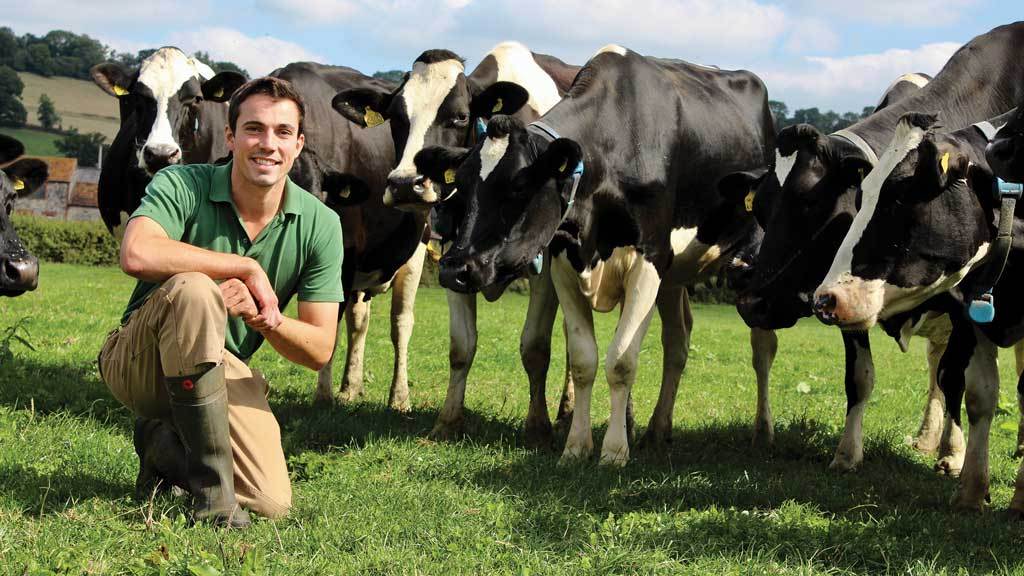 Henry returned to the family business about three years ago wanting to increase dairy cow numbers.


Having originally produced a number of dairy bull calves with little value to their system, putting all cows and heifers to sexed semen ensures every pure-bred calf produced is female.
Animals that do not suit their system or do not conceive to sexed can then be put to a beef sire, with calves sold as stores or through the shop.
Henry Gay says: "Beef is not a massive part of the business, but it is all tied into the system."
It was Henry's return to the family business about three years ago that instigated the drive to increase dairy cow numbers from 350 to the current 420.
With brother Thomas already working in the family business, the need to expand to provide a future for the pair was recognised by parents Colston and Celia.
The business itself is multi-faceted, with the Holstein Friesian dairy herd split across two neighbouring farms: North Widcombe; and South Widcombe. There is also a farm shop, anaerobic digester and the Chew Valley Dairy business that bottles and sells milk.
Prior to Henry rejoining the business after studying at The Royal Agricultural College, Colston dabbled in using sexed semen on about 20% of cows, which had been 'moderately successful'. At that time, heifers had undergone natural service to a beef bull.
Henry says: "We wanted to increase herd size as we were not getting enough Friesian heifers through our cows. We did not want to buy-in due to costs and not knowing what we were buying-in. Sexed semen was the only option."
Having travelled to the US on a study tour, he returned, convinced of the benefits of using sexed semen and adopted a hard line of serving everything to sexed as soon as he got home.

Great success


The first year's results proved a 'great success', with a 98% conception rate to first service achieved on heifers. Last year, 86% held to first service, with this year's results yet to be seen. However, with the Gays shifting to using SexedULTRA 4M, which includes double the number of cells of normal sexed semen, they are hoping conception rates will be even better.
In general, heifers are given one chance to sexed, then put to a beef bull. The Gays receive a premium for milk produced in June to August, and thus calve more of the herd during this period, although cows calve all-year-round.
As they are penalised for spring milk, they choose to serve all heifers over a two-month period in August and September, so replacements calve at the optimum time. This means animals range from 12 to 14 months of age at service and calve in at between 24-28 months.
Serving in this set period coincides with low-yielders grazing day and night, which frees up shed space at North Widcombe for heifers to be brought back from a dedicated heifer rearing unit. This makes service easier for Henry and enables him to make use of the MooMonitor+ automated heat detection system to accurately identify heifers which are bulling.
This system has proved highly valuable in picking up heats in both cows and heifers, with more collars being purchased so they can go on all animals.
Henry says: "Now we are picking up everything, when we would have missed some before."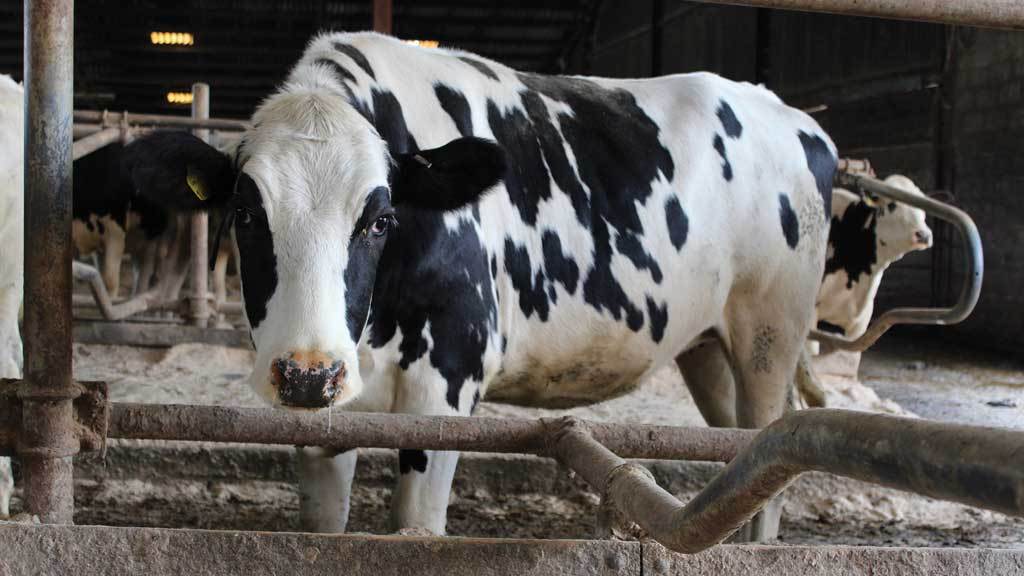 Cogent heifers at North Widcombe Farm, Somerset.

Serving


When it comes to cows, 65-70% of animals will be served to sexed semen based on how they look, their history and how the family rates them. Any animals which have had a somatic cell count problem, such as lactation or fertility issues for example, will be put to beef.
Cows will be given one or two chances to sexed semen, then either go to a Hereford or British Blue sire, depending on the farm.
This links back to the different cow types at North Widcombe and South Widcombe. The 250-cow herd at North Widcombe is made up of more Friesian-type animals, where as South Widcombe, which was purchased seven to eight years ago, has a more Canadian base, with taller, rangier cows. This means a British Blue puts better cover on this herd and produces animals which can be sold as stores.
Colston says: "All the herd at North Widcombe go to a Hereford as it fits in well with our farm shop and the quality of the meat we want to supply our customers with.
"We want well-marbled meat and sizeable joints with a covering of fat. We do not want it too lean or too fat. The Hereford and Aberdeen-Angus tend to produce a better all-round flavour and better quality meat for our farm shop."
The family has been working with Cogent's David Willcox to bring the South Widcombe herd more in-line with the North Widcombe dairy and create a more robust, less framey cow.
Henry says the aim is to produce 'rugby players, rather than football players', which is reflected in their dairy bull choices.
Henry says: "We want strong cows that, if they fall over, will get back up. We want wide pins and milkiness, as we are increasing yield per cow. Plus they need to look nice and have good appeal and the wow factor when you walk past."
Profitable lifetime index is another criteria the family are focusing on more, with Henry now looking for bulls of about £600-£700 £PLI, whereas previously, he would have chosen about £400-£500 £PLI.
The business works with Cogent's Amy Hall-Brown who uses Precision Match to score cows on individual traits and match bull matings to correct faults and avoid any in-breeding or introduction of recessives.
Sires currently being used

Five genomic sexed semen sires from Cogent are currently being used. This includes Battle, Fantastic, Achieve, Silverado and Haste. Henry believes there is now a wide range of genomic bulls available with increasing accuracy behind their figures


The ability to use such young sires with confidence will help drive herd genetic gain, along with the use of genomic testing females in the future.
He says: "It is exciting potentially, especially seeing what it is done with the options in bulls. For example, if you had 100 Friesian heifers and put them all to sexed, 25 could have undesirable traits, 25 could be not desirable for your herd and you would have 50 you would want. In theory, genomics would identify that early on and save you money by not putting sexed semen on animals you did not want to breed from."
The plan is to eventually genomically test all cows and heifers. This will enable those with undesirable traits to be put to beef and gradually increase the genetic merit of the herd.
As the herd is now approaching target numbers, and this year is the first that a surplus of heifers has been produced, this may also create the potential to be more selective and cull more heavily.
"Last year's results with sexed proved a great success, with 86% conception rate to first service achieved on heifers" - Henry Gay.