December 2019 SEES ANOTHER STRONG PROOF RUN FOR COGENT WITH MORE HIGH RANKING NEW BULLS ADDED TO THE LINE UP.
NH DG Aaron
Undenied x Monterey x Mogul
Aaron is a sire that offers superb Type from one of the greatest young heifers of her time. The Dam Al-Lew Monterey Ashley is a VG89-2yr and is all class and this is evident in Aaron himself. Aaron's headline figures are through his Type Proof which is superb, 3.48 Type, 2.85 Mammary and 1.35 Legs and Feet ensure Aaron's offspring are going to be well framed with superb udders and walking on great Legs and Feet. Within this Aaron is going to produce cows that have superb Body Depth and Angularity, with excellent Width through the Rump. Udders are going to be tight ensuring a hard-wearing cow, Leg Set is also desirable with a score of 0.06 ensuring legs that are neither straight nor sickle ensuring there is no concern with regards to breeding cattle with posty legs. Aaron's production proof is also good for a type focused bull with 461kgs Milk, and 38.8kgs of combined Fat and Protein ensuring positive percentages and Health Traits that are all on the right side of average. This bull therefore offers a unique balance of supreme Type, whilst maintaining Health and improving both Milk and Solid Production.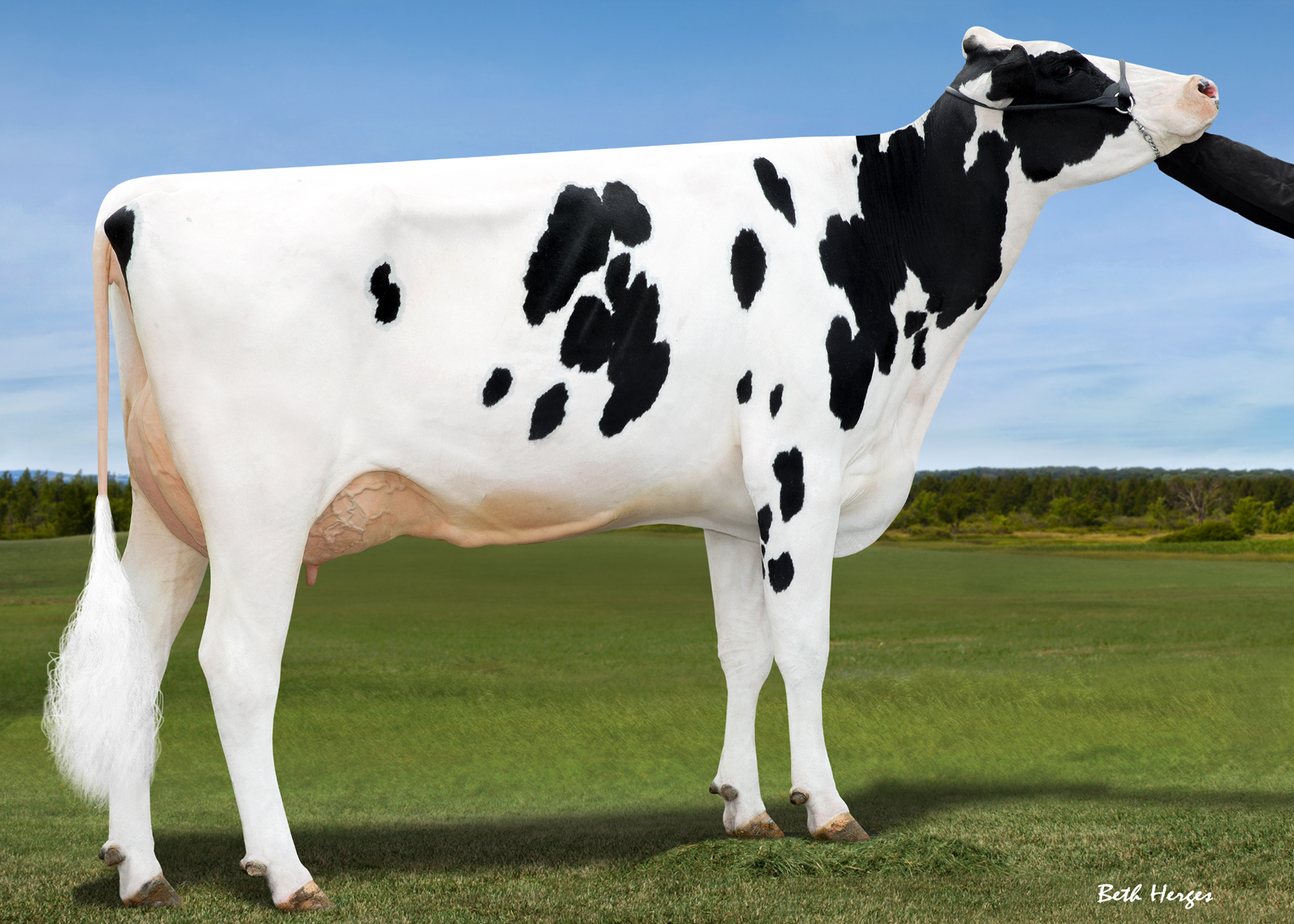 Neerduist Camilo
Cany x Charley x Mardi Gras
A high-ranking Casper son who combines 3 of the most influential sires in the breed. Camilo is out of a DG Charley dam who herself was out of a cow sired by Mardi Gras. Camilo's strengths are not just in his pedigree though with him possessing a great index to go with a superbly balanced overall proof. With a PLI of £783 Camilo's index ranks him in the top 50 Holstein bulls. His first major strength is his Constituent Levels with nearly 70kgs of combined Fat and Protein ensuring great % improvements along with kgs. Combine this with 669kgs of Milk and the production levels on this bull are a great starting point. Moving through to health SCC of -19 and Fertility of 8.2 show solid improvements in Health Traits to go with the fantastic constituent levels. Camilo also possesses excellent Type, making him the complete all-rounder with 2.53 Type and 2.01 Mammary. You can expect cows with superb Rump Width, to go with average Stature, combined with great Udder Attachment and an average Rear Leg Set. This bull ticks all the boxes and it is fair to say is the complete package for herds looking to make all-around improvements.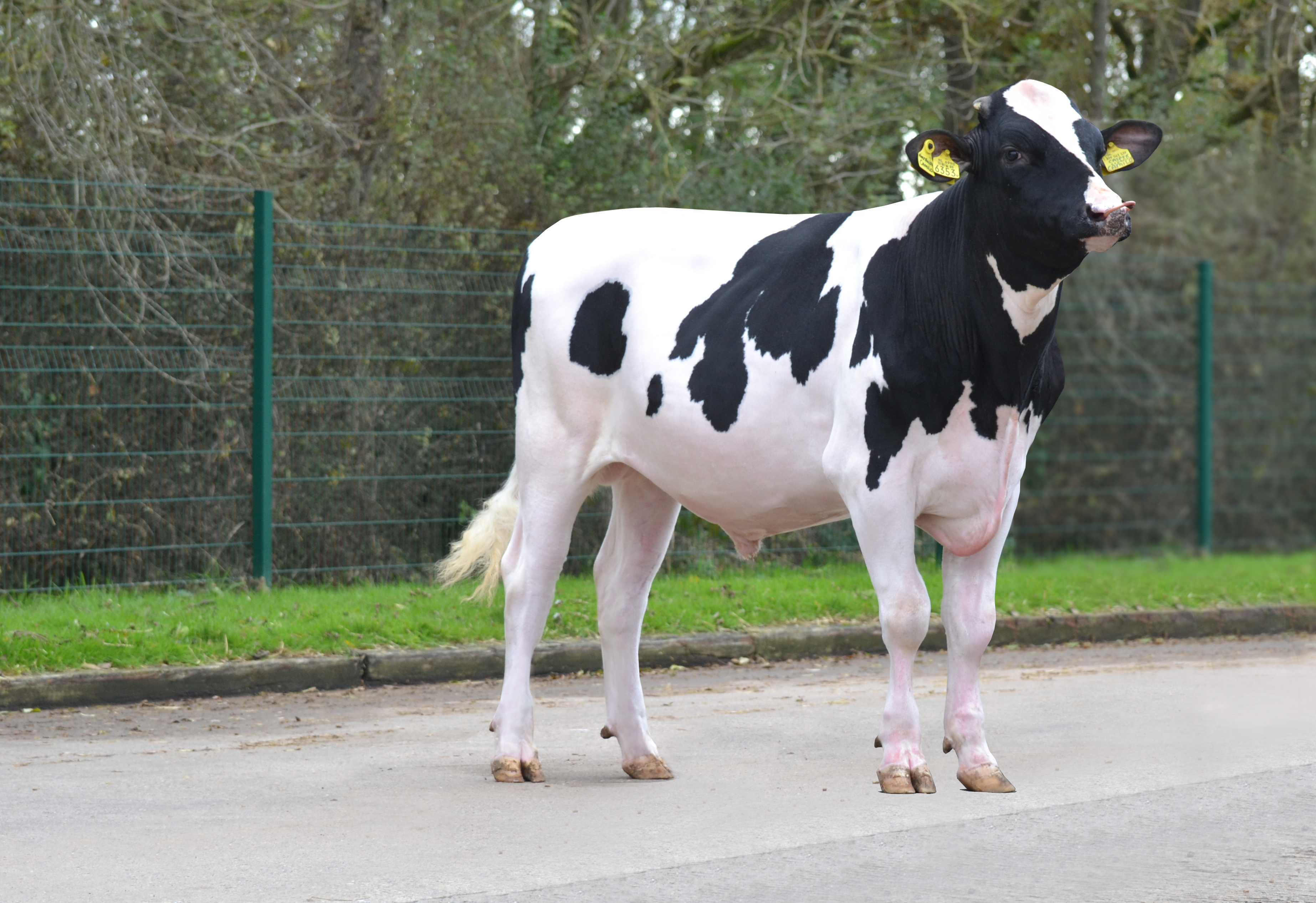 ALH Drogo
Pharo x Rubicon x Doorman
A high type sire with great production and SCC, whilst also possessing a BB Kappa Casein. Sired by Pharo, a high type sire, and out of a Rubicon dam, Drogo is a superb cross between a great index sire and a great type sire. The 2nd dam of Drogo is ALH Dubai, this stylish black daughter of Doorman scored VG85 as a heifer and further strengths the pedigree of this bull. This pedigree is backed up by a great linear. Drogo is the No.12 Type sire in the breed (3.79) and is the highest PLI sire in the top ten (£535). Going into this PLI is a good production proof offering 823kgs of Milk with 57.8kgs combined Fat and Protein ensuring good levels of Milk with average constituents. Health Traits are also above average with the best being SCC (-22). As already highlighted Drogo's type is also superb with 2.74 Mammary and 1.47 Legs and Feet combining with type to create a superb linear. Great Depth of Body, Chest and Rump Width carry through to a superbly attached udder and perhaps most impressively for a high type sire positive Teat Length. Drogo is the full package offering great Type with good Production levels and above average Health Traits, a rare combination that will make this bull desirable to many breeders around the UK.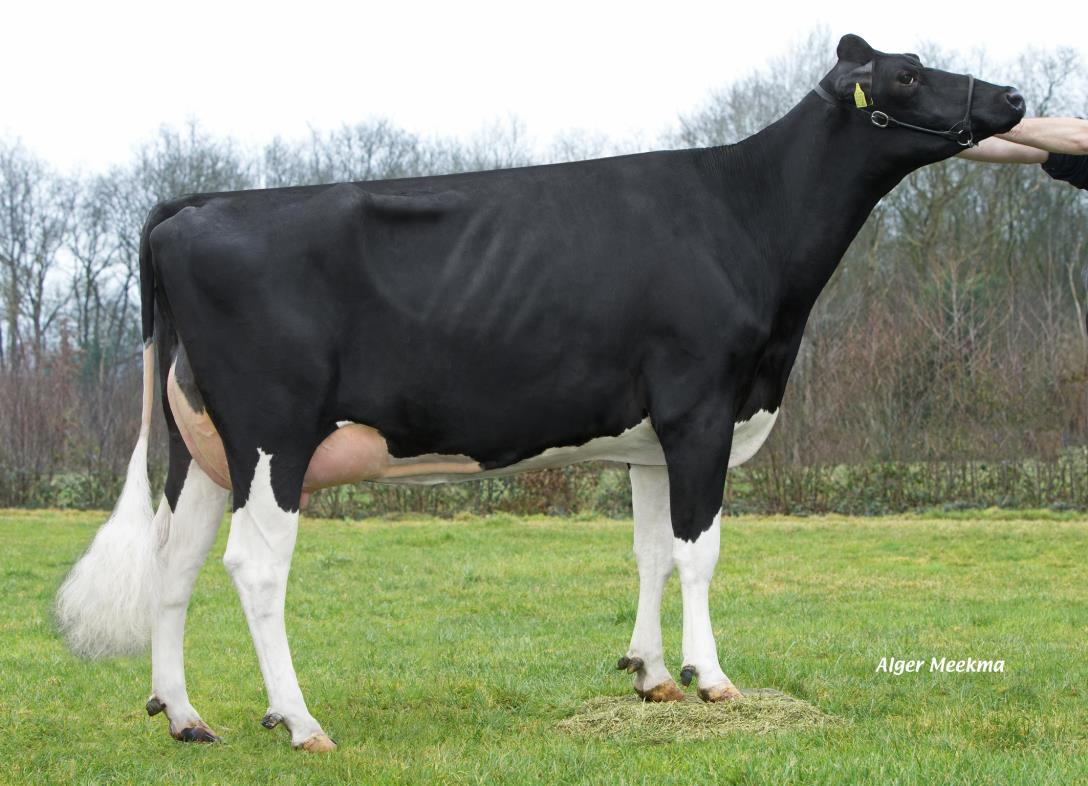 ST Gen Rubi-Agro Flick
Rubi-Agronaut x Jedi x Numero Uno
Flick offers a huge index with great Fat and Protein levels superb Health and desirable Body Traits. The lastest son sired by Rubi-Agronaut, Flick is the highest ranking of these in the UK so far. Out of the heart of ST's internal program with Genosource, Flick offers a pedigree going back to Edg Shaker Uno 18025 the VG87 Numero Uno daughter. Flick's PLI of £833 places him No.17 in the rankings. He is the No.2 sire for Fat % in the top 20 PLI sires with a % of 0.21 and the No.2 Mammary (2.17) and Type (2.48) sire in the top 20 PLI Sires. The rest of Flick's proof doesn't disappoint with tremendous health traits, with a Fertility Index of 13.9, SCC of -25 and Lifespan of 219 days. This is coupled with good Production Levels to go with the great percentages with 60.4kgs combined Fat and Protein and good levels of Milk. Flick's Type linear is the perfect linear for functional cubicle cows with Body Traits the show average Stature, Width and Depth, creating a balanced functional herd cow, that is going to ensure efficient milk production. Flick also has superbly attached Udders that should ensure long lasting Udders that wear well. Overall Flick offers a great Index combined with superb Constituents, fantastic Type and great Health, producing balanced cows with great Udders.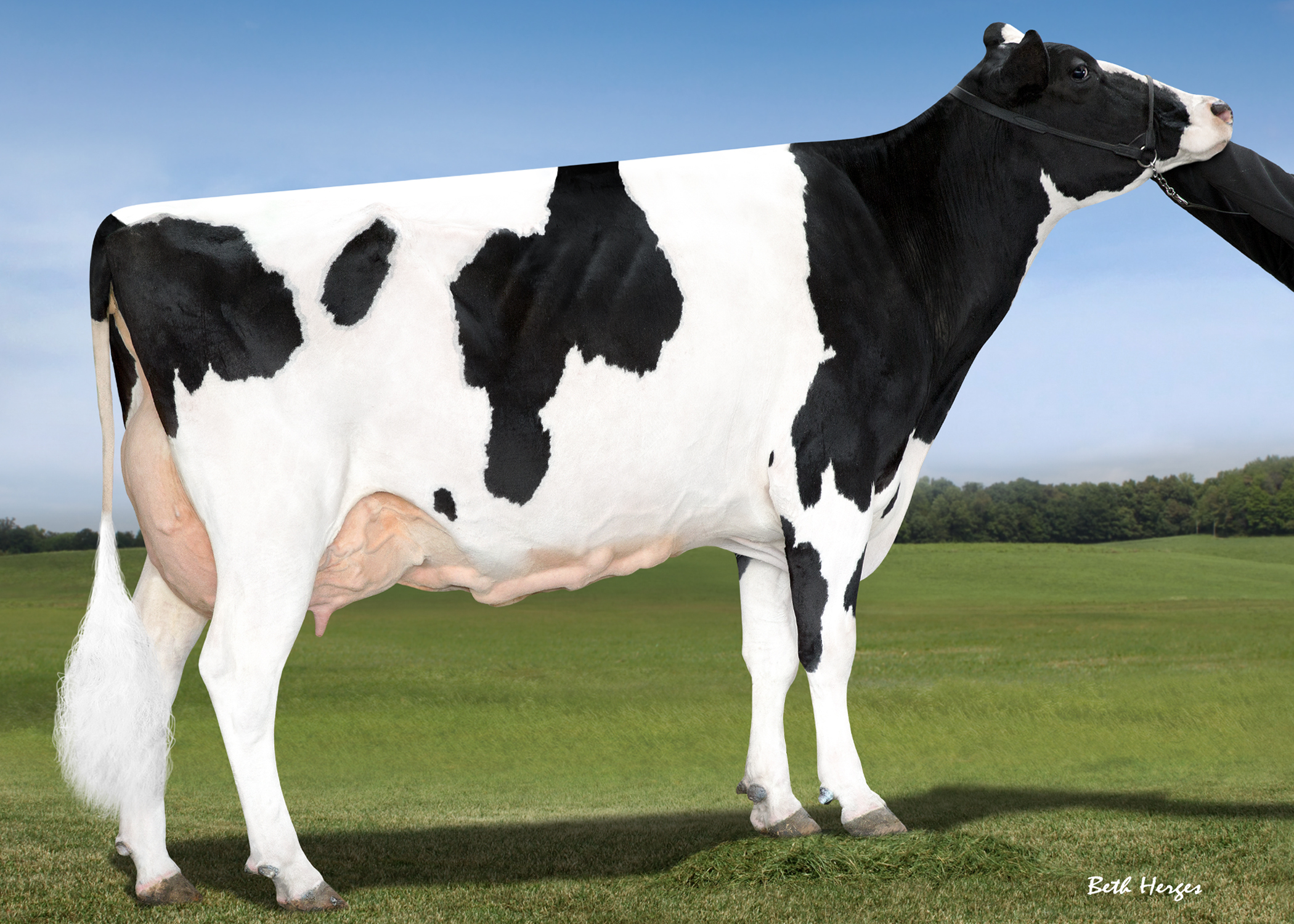 WEH Lucifer
Imax x Balisto x Alexander
Lucifer is another exciting sire to add to the cogent line-up who boasts an exciting pedigree to go with an impressive linear. By Silverridge V Imax, the high milk sire by Altaspring and out of WEH Lucy 169, a fresh heifer sired by Balisto, Lucifer boasts some exciting sires throughout his pedigree. His linear matches this exciting sire stack with a PLI of £741 and offering great levels of production with 768kgs Milk and 59.2kgs combined Fat and Protein. Lucifer's Health Traits also impress with 11.2 Fertility Index and 204 days Lifespan. This bull continues to offer great overall strength through his Type linear. With great functional Type scores scoring over 1.5 for Type and Mammary and 1 for Legs and Feet. You can expect Low Stature(-0.84) progeny that possess Strength and Depth. You can expect cows with average Rear Legs Set with a slightly steeper than average Foot Angle resulting in a great Locomotion score. Udders are also good with tight attachments and well positioned Teats a great feature. All of this is further enhanced with a great Calving Ease of 1 ensuring easy management calving when Lucifer's calves are born. Overall Lucifer offers a great all-around package and we can expect him to be popular with breeders looking to enhance Index whilst maintaining good Type on Low Stature offspring.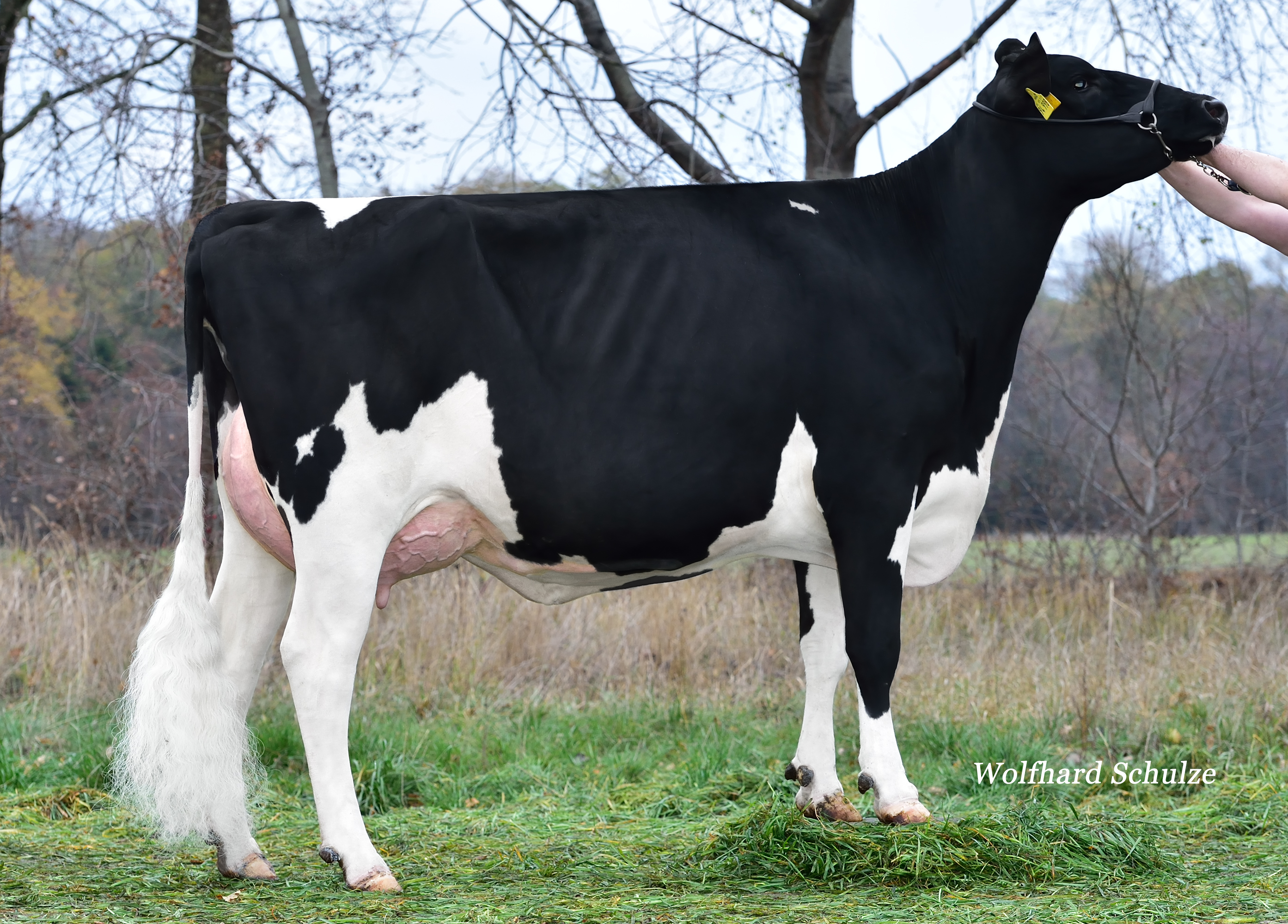 Delicious Charl Mixer
Charl x Jedi x Flamer
Mixer is the first Charl son to be released to the UK market and offers up an improvement on his Sires UK and US proof. With a NM$ of 1029 he is in the elite band of US bulls above 1000 NM$ whilst also offering a PLI of £823 placing him in the elite band of sires above 800 PLI and 1000 NM$. Being the first Charl son in the UK he is sired by one of the bulls at the heart of the ST Genetics breeding programme whilst also offering Jedi and Flamer within his pedigree. This great sire stack is combined with some impressive figures. Mixer's production figures offer 840kgs Milk, with 59.3kgs combined Fat and Protein. Couple this with superb health with -30 SCC, 228 days Lifespan and 14 Fertility Index, you could be forgiven for thinking this bull was a Health and Production specialist. However, he also combines great Type into this impressive proof, being the No.5 Type sire offering over £800 PLI. He is also the only bull to offer over £800 PLI, with 800kgs Milk, over 2 points for Type and over 11 points for Fertility. Mixers Type linear shows average Body Traits with well attached Udders great Teat Placement and excellent Locomotion with a slightly straight (-0.31) Rear Leg Set. You can use mixer with confidence to improve Health and Production whilst also offering highly profitable cows for the modern dairy system.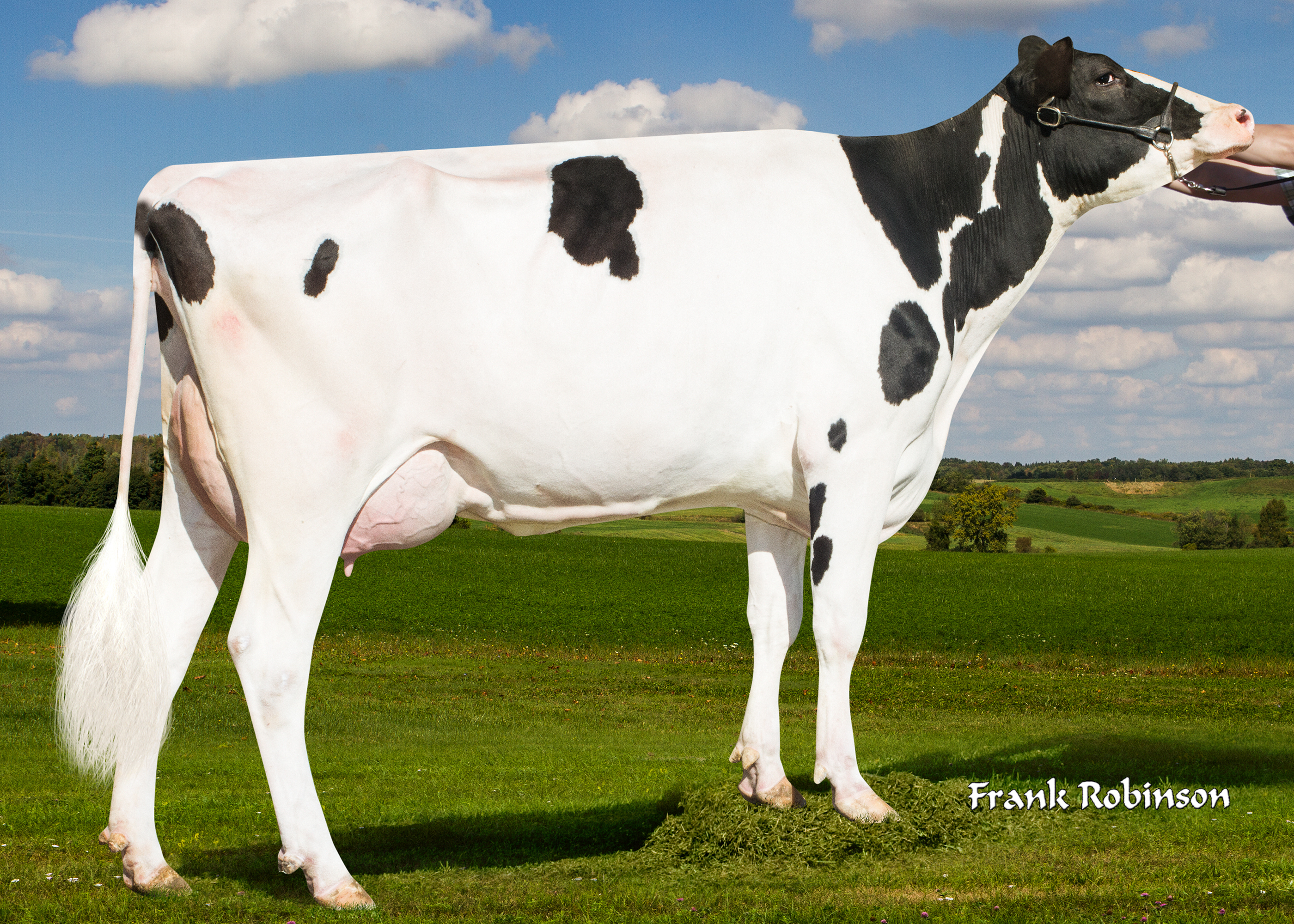 Gen Porto
Benz x Modesty x Balisto
A superb allrounder that carries the BB Kappa Casein, Porto is a bull that is likely to prove popular with many commercial farmers in the UK. One of few sons by S-S-I Franchise Benz and out of a Modesty dam from the heart of the ALH program Porto packs a real punch through his pedigree with great figures to go with it. A PLI of £668 is backed up by 528kgs of Milk with just under 30kgs of Fat and over 20kgs of Protein ensuring Porto offers some great Components. Porto also offers some great Health Traits without being extreme with 11.7 Fertility Index, 164 days Lifespan and -12 SCC. Porto's Type is also strong offering 2.42 points of Type with over 1.5 for both Legs and Feet and Mammary. These are backed up with some great Body Traits with Porto producing cows that are slightly above average Stature (1.14) whilst offering a well-balanced Width and Depth. Level Pins are also a key feature of his linear. You can also expect cows that have a slightly straighter than average Leg Set however not making the Rear Legs too straight. Udders are well attached and offer good balance throughout and ensure a strong all-around profile to his daughters. This bull is the complete all-rounder and can be used with great confidence across herds in the UK offering the balance of Production, Health and Type in great measure.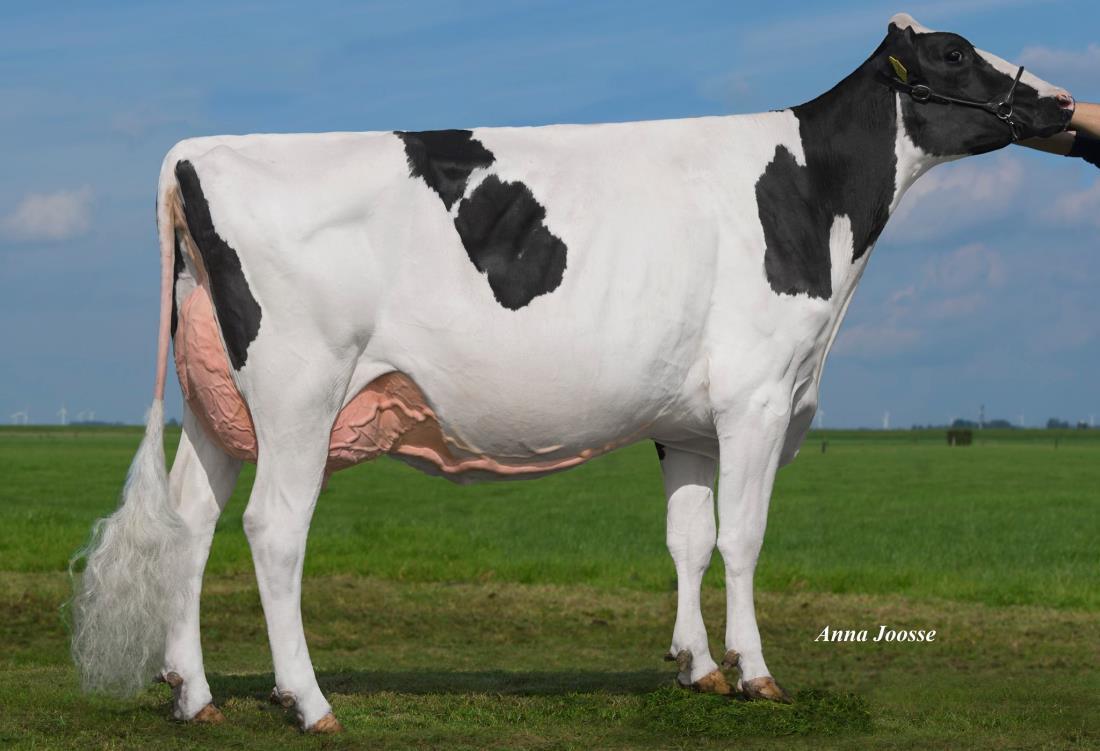 Relough Razzy
Frazzled x Boastful x Lexor
Razzy is a UK bred bull that is set to prove popular in the UK market combining super Index with great components and excellent health whilst also offering cows that do not reduce Stature. Sired by Frazzled the prolific sire of sons and out of one of the greatest cow families around the world the Roxy's. Razzy's dam is a VG87 point 2nd calver by Boastful, whilst his Grand dam's full sister by Lexor is an EX93, 4th calver, Razzy's grand dam herself is an EX90 3rdcalver which just goes to highlight the strength of this pedigree. It would be safe to say Razzy's Production proof is first class, offering all you need in a bull. With a PLI of £816 Razzy is in the elite band of bulls over 800 PLI, however he does this with a Maintenance score of 14 making him the highest scoring Maintenance bull over 800 PLI. It is rare to find a bull with such a big Index that also offers positive Body Traits but Razzy is a bull that does this. His production proof is strong with over 500kgs of milk, 33.9kgs Fat and 23.7kgs Protein ensuring that Razzy will add production whilst greatly improving Constituents. However, you could argue that Razzy is a Health Specialist with -34 SCC, 213 days Lifespan and 12.9 Fertility Index providing some of the best features of this bull. His Type proof is also strong offering positive Body Traits that will lead to well-balanced offspring. Udders are well attached and will offer great balance with good Teat Placement and an average Teat Length evident. Razzy is the full package and being UK bred only goes to add to his strength with him being the No.3 UK Bred PLI sire with the two above not offering the positive Body Traits we have talked about. A great UK bred bull from a great cow family, where can you go wrong?