Outsourcing sire selection and correctively mating females has improved the quality of replacement heifers coming through on one Derbyshire farm.
"We are producing heifers at the moment that are correct in every way" John Chamberlain.
Written sire selection protocols and more consistent heifers, bred to meet the farm's specific breeding aims, are some of the reasons John Chamberlain is a fan of using a mating programme.
For the last five years, all heifers and third lactation animals at Hollyhurst Farm have been scored by Precision MATCH evaluator Phil Arrell. The Precision MATCH mating programme is then used to select the best bulls to correctively mate individual animals for specific traits, and produce a replacement heifer to meet the farm's aims.
Mr Chamberlain says, ultimately, it is about producing productive and long-lasting animals for the 200-cow pedigree Holstein Friesian Hollyhurst herd, which he runs with wife Tracey and mother Jean.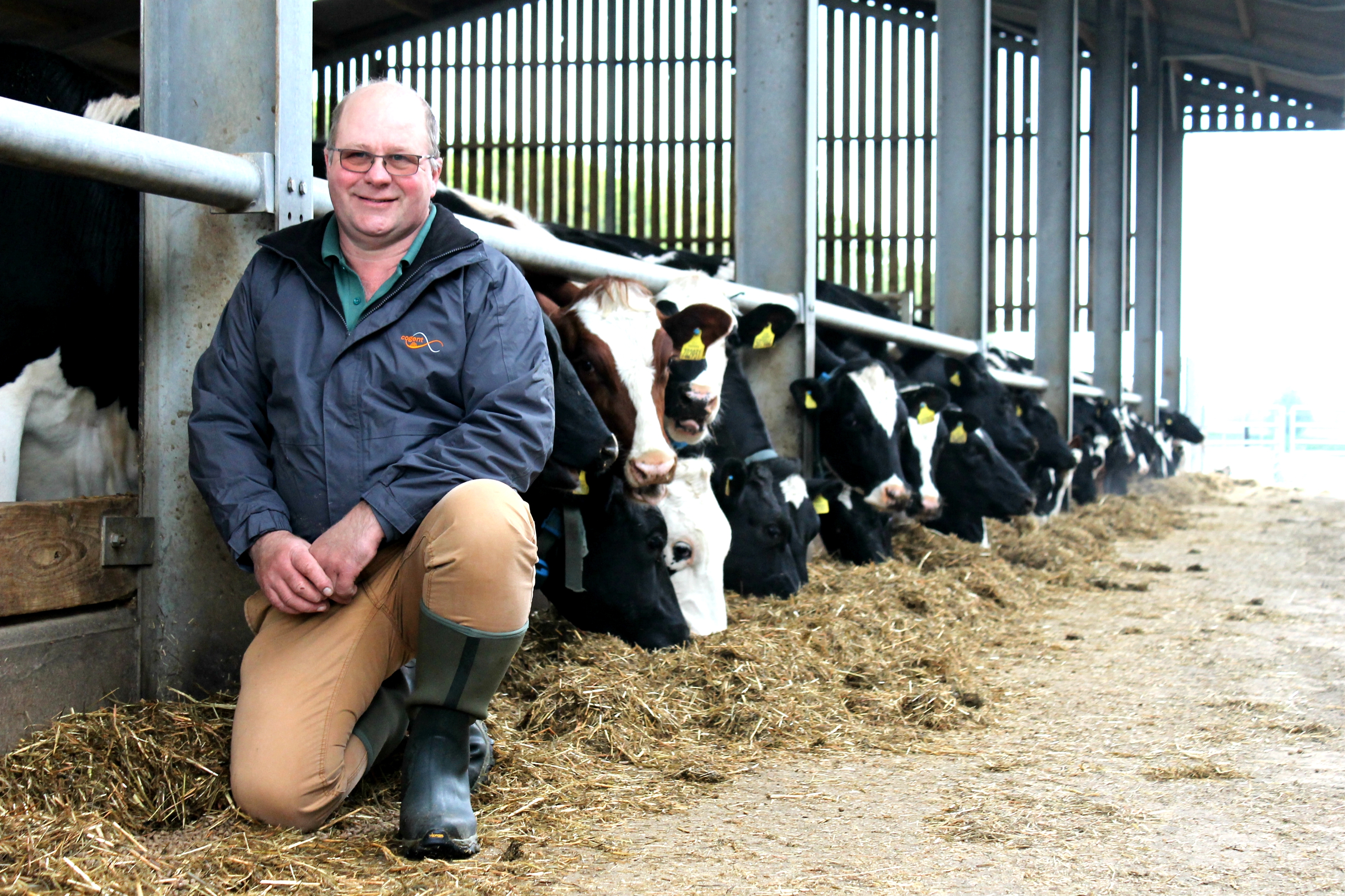 The Ashbourne-based herd yields 10,060 litres/cow/year at 4.15% fat and 3.5% protein. He says: "I want functional, long-lasting cows that are pleasing to work with. We are housed and intensive, so we need a reasonable output, but we need function and long-lasting animals. Every cow needs improvement in different departments. If something is weak on its legs and feet, Phil will pick that up and breed to correct that."
Mr Chamberlain works closely with Phil Arrell and Genetics Consultant Andy Hales from Cogent to select bulls to meet these specific requirements. Different bulls with be discussed around the kitchen table and Cogent Custom Index (CCI) used as a means of filtering sires.
Requirements
The CCI breeding index is produced for individual farms after taking into account their specific milk contract requirements. Bulls will then be input into the Precision MATCH system to see how they might be used within the herd.
Currently butterfat, fertility, cell count and longevity are the main traits prioritised when selecting sires. Generally, about six to eight bulls are input into the computer, then each female will be assigned a first, second or third choice sire, depending on how she has been scored on areas for improvement.
Mr Chamberlain says one of the main benefits is the fact the system will produce a printed list of sires for each animal on-farm, which can be used as a quick reference for the farm team. This massively simplifies breeding management.
He says: "It does away with day-to-day sire selection. The breeding decisions have already been made. There is a written protocol, so there is no debate on what to put her to." Mr Chamberlain believes 'farming the job out' to an external company takes the pressure off a job which is not his area of expertise.
Improvement
He says: "I am a very busy dairy farmer. I love cows and work with them all day, but I am not the sort of guy who lives, breathes and eats breeding. I felt it was somewhere there was room for improvement in the business."
The mating programmes also removes the risk of in-breeding as it will flag up if a sire is closely related to a cow. This is particularly relevant considering the high prevalence of Mogul in the Holstein population.
Although in-breeding is not a problem at Hollyhurst Farm, Mr Chamberlain says this removes the risk of any breeding mistakes being made. This is particularly valuable considering 25% of the herd is made up of red Holsteins. He says: " I have quite a passion for red Pedigree Holsteins. The gene pool in red is massively smaller versus black-and-white, so the in-breeding risk is greater. The in-breeding level on my herd is ridiculously low, which is thanks to the mating programme."
Over the last few years, the business has been focusing on producing as many heifers as possible to help replace losses from TB and create added income from sales.
Consequently , all animals have been put to Sexed ULTRA 4M semen for two services, then served with Aberdeen-Angus or British Blue if needs be. As a result, there are currently a lot of replacements on the ground.
To improve efficiencies, Mr Chamberlain is considering genomically testing all heifers through Cogent to establish genetic merit. The plan is to then mate the best 80% of animals to sexed to produce replacements and put the bottom end to beef to create a valuable income stream. This should also speed genetic gain.
Matching bulls to specific cows using Precision MATCH, rather than using any bull on any cow, has also hastened improvements on-farm. Mr Chamberlain says: "We are producing heifers at the moment that are correct in every way. We are very pleased with them and the total package: the way they look and the way they are milking. They are consistent, like peas in a pod. We are breeding heifers we want to breed, which is what the programme is about; it is corrective mating."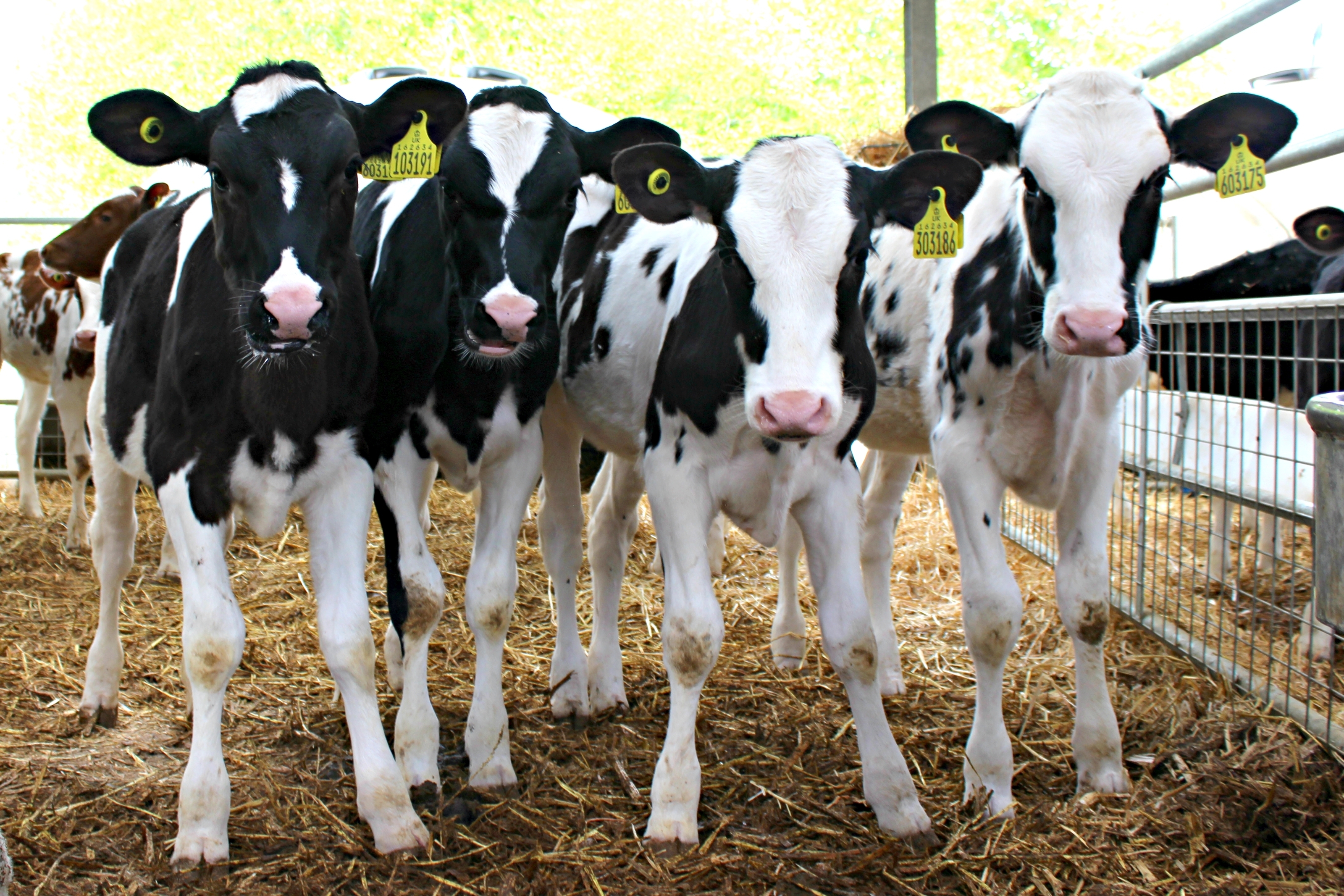 Precision MATCH how does it work?
Precision MATCH evaluator Phil Arrell talks about how Precision MATCH works.
How is a herd evaluated?
Cows are initially scored for 18 Type traits, including stature, rump angle, udder depth and teat depth. Locomotion is also assessed, unlike some other mating programmes. I score linear traits on a 1-9 scale. For example, on chest width, 1 is very narrow and 9 very wide. I would like heifers with a chest width of at least 5.
How often do you score?
I go to the farm every six to seven weeks and score heifers and third lactation animals, so the farm has a sire mating for every animal. I score animals as third lactation cows, as they would still have been growing until then. I use milk records to find out what has calves and pull up a list of animals I need to see. I also score bought-in animals if necessary.
How do you work with the farm team?
I sit down with the team and we talk about bulls to suit the herd's aim and what traits need improving. We then choose a selection of bulls to deliver these traits, while avoiding in-breeding and recessives in the herd.
The programme then selects the best bull to use on an individual cow or heifer to correct the traits we have identified. If there are too many faults, we may put an animal to beef, which is another way of improving a herd by putting the lowest end to beef.
What benefits have you seen on-farm?
I am seeing improvements in consistency, less faults in animals and a more uniform herd.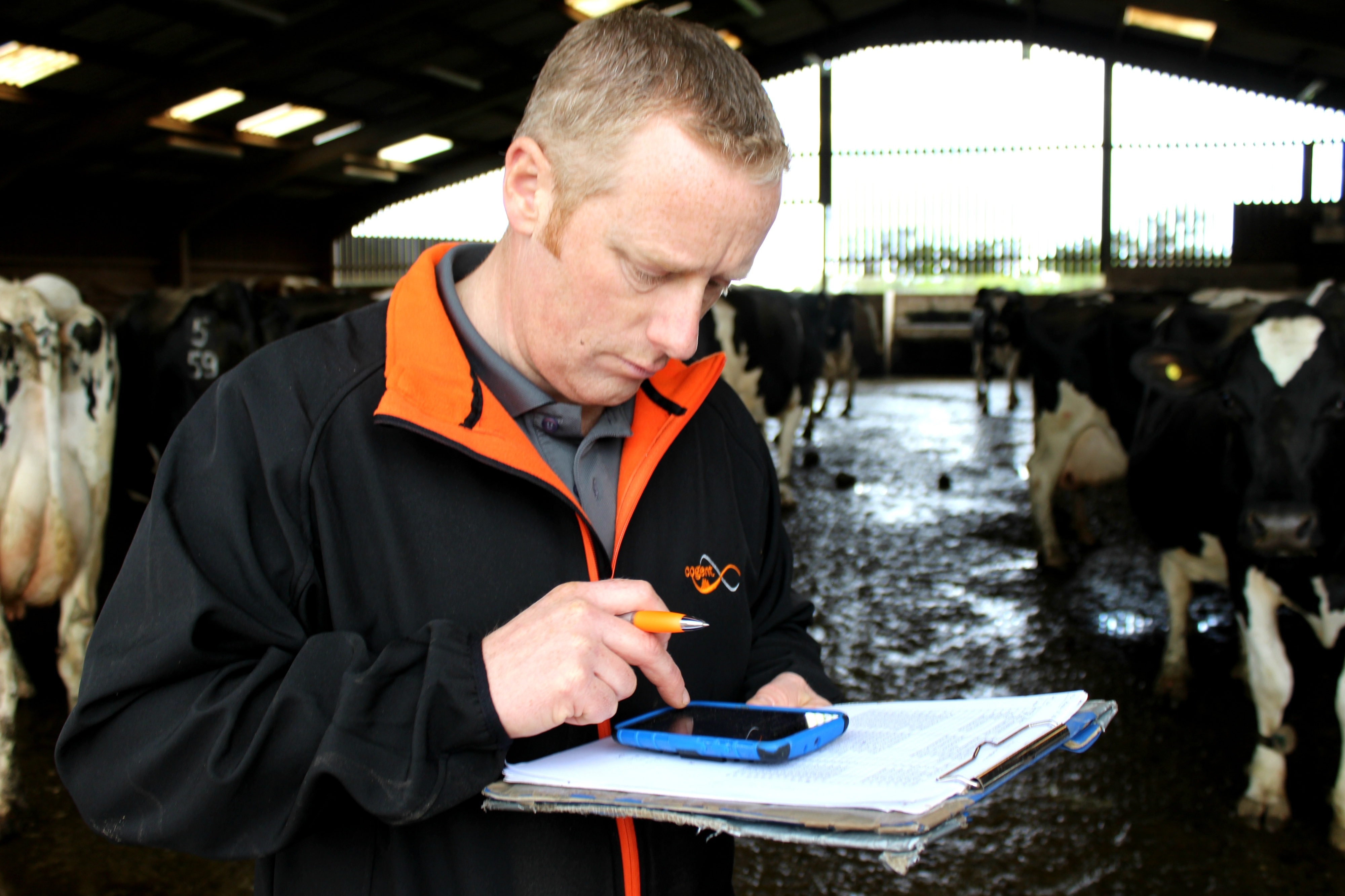 The farm's bull selection
Dairy bulls used on cows:
ST Gen Rubicon Jones : Genomic bull, good for fat, teat length and chest width
Hartford Rubi-Taz: Good for teat length, milk, chest width, locomotion
Edg Bob Cyprus: Proven bull; very good fertility, chest width and udder scores; good all-rounder
Overside Flinch: Good fertility, milk, fat and body condition
Cycle Mcgucci Jordy-Red: Red Holstein bull, high type and good outcross
Dairy bulls used on heifers:
Farnear-Tyr-Bh Torque: Easy calving, good milk components, fertility and teat length

CBL Raven: Good out-cross, easy calving and good fertility