tw goodwhone now has over 5,000 registered daughters in over 700 uk herds!
Pete Marshall from Overseal Holsteins, Derbyshire shares his success with TW GOODWHONE in his herd.

"TW Goodwhone is one of the best and most consistent bulls we have ever used within the Overheal Herd.
We currently have 20 classified daughters averaging 86pts with the heifers averaging 83pts and the cows 88pts.
Goodwhones tend to be of average stature with good locomotion and terrific rear udders. Udder texture is also very good. Despite his negative milk proof some of our highest yielding cows are by the bull.
Overseal GW Beauty Ex92 gave 17,786kg in 305 @ 4.18F & 3.09P (3x) in her 3rd lactation making a combined fat and protein of 1293kg, the highest in the herd so far. All this and she has calved her 4th at 5 years 2 months old with a daily milk yield of 68kg after just 22 days!
We have two other Excellent Goodwhones so far;
Overseal GW Patsy 322 Ex90 who gave 13,256kg @ 3.89F & 3.23P in 305 days (3x) in her second lactation & Overseal GW Wanda 319 Ex90 who gave 13,639kg @ 4.17F & 3.39P in just 281days.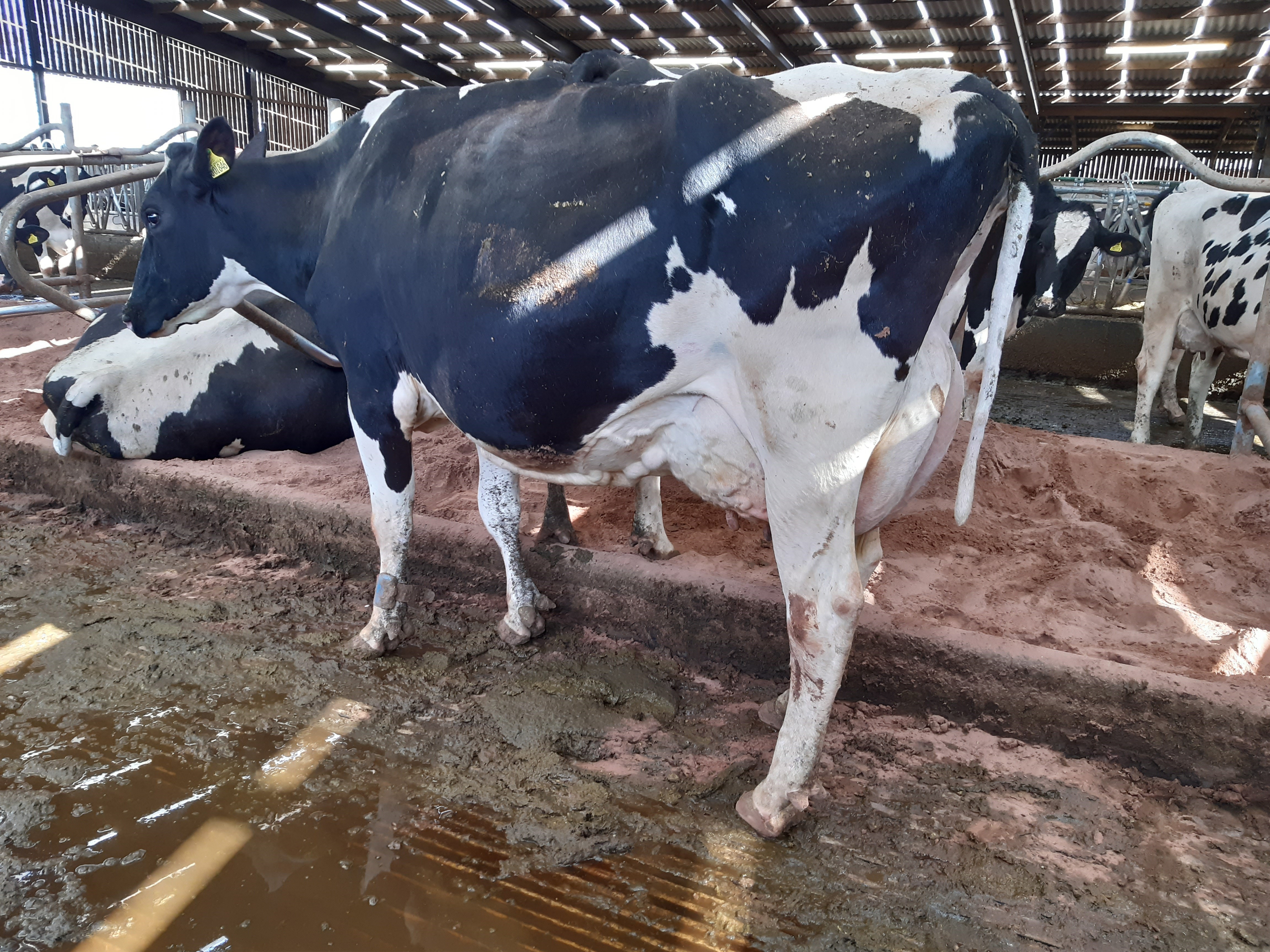 Pictured: Overseal GW Patsy 322
Another favourite is Overseal GW Wendy 323 an 88pt second calver who yielded 15,343kg in 305 days @ 3.74F & 3.26P (3x) 2nd lactation.
We have used Goodwhone extensively with both sexed & conventional semen achieving good conception rates which combined with the stylish looking calves encouraged us to keep using the bull.
The oldest cows are now calving their 4th calves & we still have a few heifers to calve for the first time, this hasn't been the case in our herd with any bull since Picston Shottle."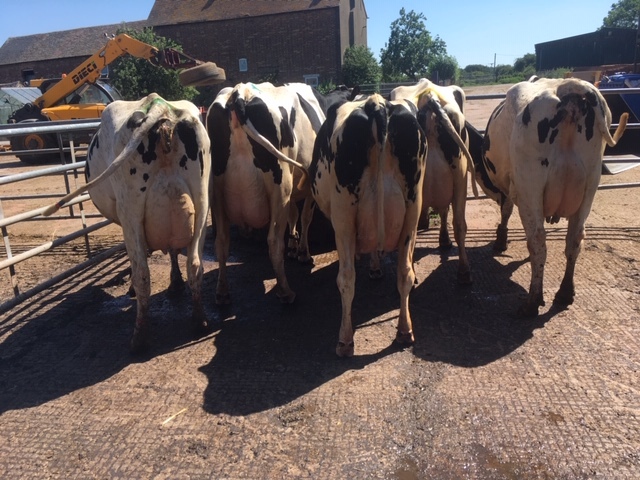 Pictured: A group of TW Goodwhone daughters at Overseal.
For more on GOODWHONE visit our website - https://www.cogentuk.com/dairy...