The ability to drive rapid genetic gain in specific traits is the main reason David Gordon from Annalong Holsteins, Co Down would not be without genomic testing.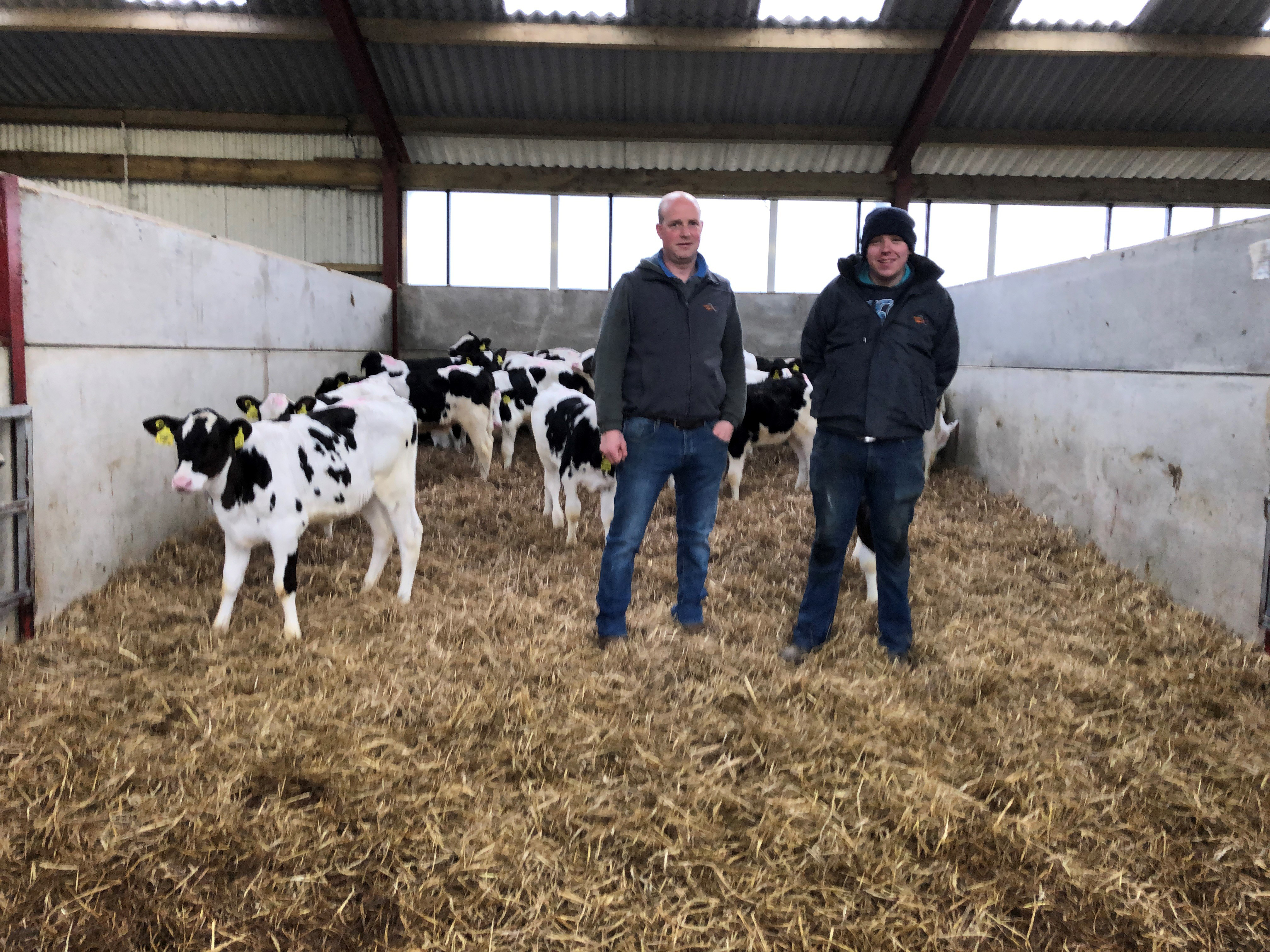 Pictured L to R: David Gordon and farm worker Leslie Campbell.
David Gordon is a fourth generation dairy farmer and runs 300 pedigree Holstein-Friesians at Brookside Farm (Annalong Holsteins) in partnership with his father Wesley Gordon in Co.Down.
Mr Gordon started genomically screening every heifer calf born on the farm over four years ago. The PrecisionDNA service from Cogent has proved to be a tool which has enabled Mr Gordan to select his elite females for breeding replacements.
All heifer calves are tagged with a combined genomic test and management tag at birth as part of the service. When the genomic proof is received, females will then be ranked for Kg of milk and fat along with fertility, feet, stature, and somatic cell counts.
"The process has been particularly useful in identifying outliers which may have been 'average' on parent average but have proved to be 'super heifers' or 'poor' when genomically tested. We can now closely analyse or highlight the best animal in the context of our breeding aims and breed the best" explains Mr Gordon.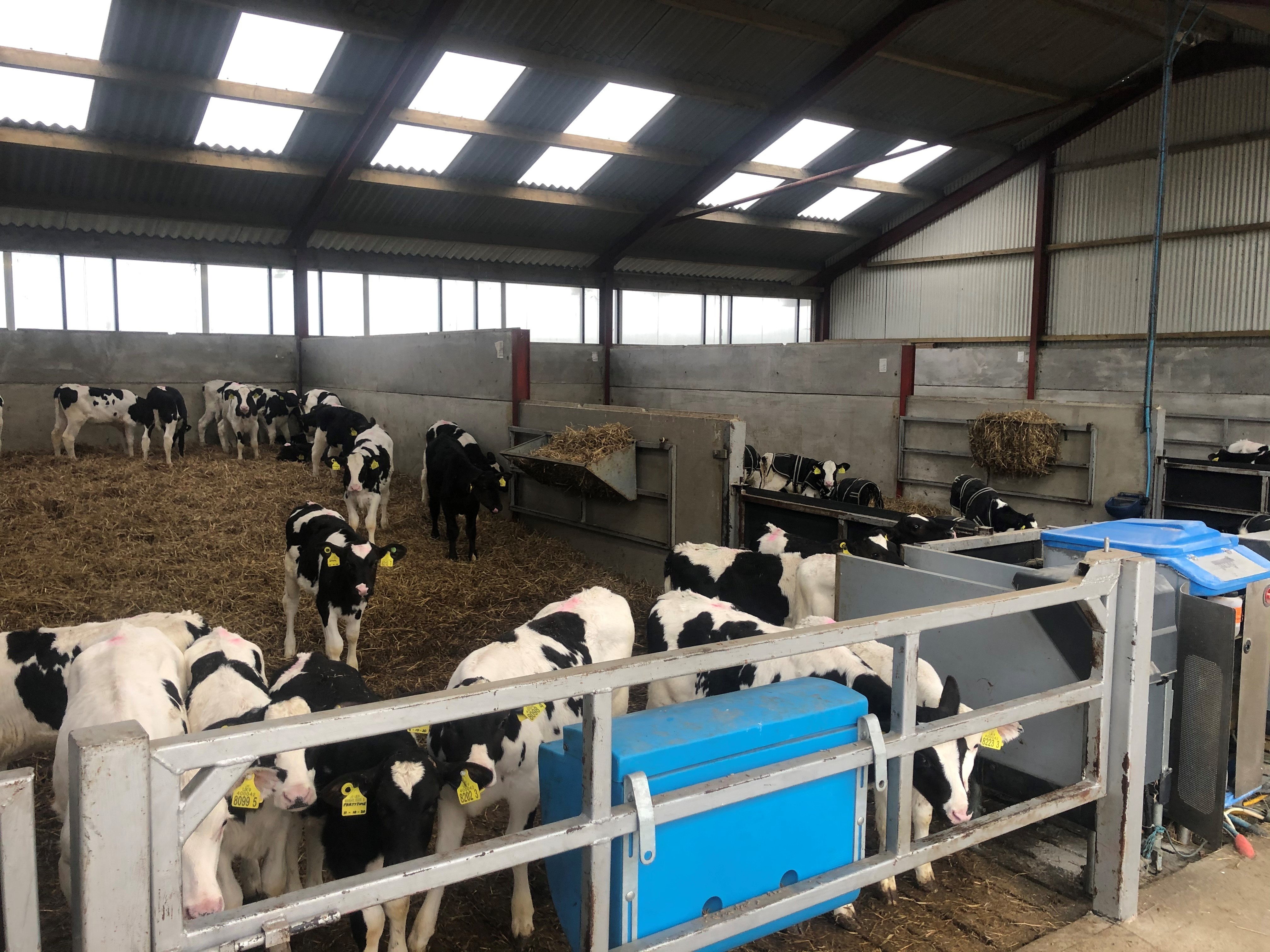 He adds "We are essentially trying to speed up the process of genetic improvement, and we are concentrating on the younger females in the herd. We are looking carefully at the results of genomic testing so we can select for better fertility, higher type and greater PLI. The process is giving me more accuracy when breeding and selecting sires."
David has also seen the importance of using sexed semen as part of his breeding programme. All cows and heifers are served to SexedULTRA 4M, with a select few to beef semen. Around 90% of Holsteins are served to sexed, and the latter 10% to Triple British Blue beef semen. "We are no longer using any conventional Holstein Friesian semen as we have found our conception rates from the sexed semen match those from conventional. I'd say we are currently achieving around 93% heifer calves which I'm more than happy with."
For more information on the PrecisionDNA genomic testing service from Cogent contact your local Genetic Consultant or call Regional Sales Manager Ashley Fleming on 07775 561823 for a quote.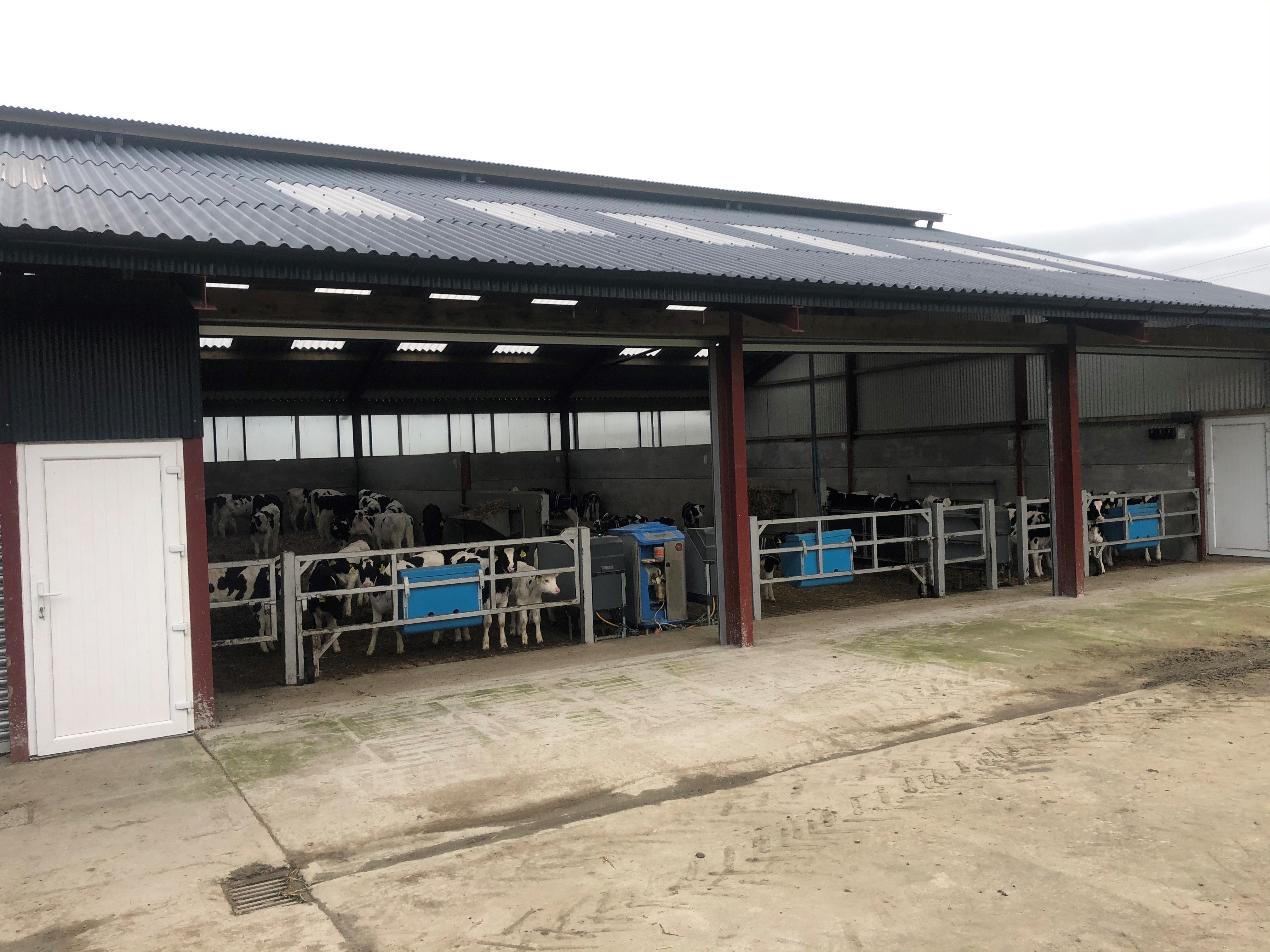 FARM FACTS:
300 Holstein Friesians
10,500l average per cow/year twice a day
4.3% Butterfat and 3.28% Protein
Sires currently in the tank:
Genosource CAPTAIN
ST Gen RR Applefree Red
Mr Rubi- Agronaut
HOW IT WORKS
• Genomic testing at birth allows for early screening
• Ear tissue sample collects DNA in a liquid vile
• Sample sent to Cogent for genotyping
• DNA is segmented into 70,000 pieces
• Information processed by the AHDB for UK evaluations
• Results available via the Cogent PrecisionDNA interactive portal