August sees another strong proof run for Cogent! Check out some of the highlights below..
Genosource CAPTAIN remains the No.1 PLI sire in the breed for another proof run as he increases both Fat (0.14%) and Fertility (10.4). He remains a powerhouse globally at 3036 GTPI, 880NM$, and 168 RZG.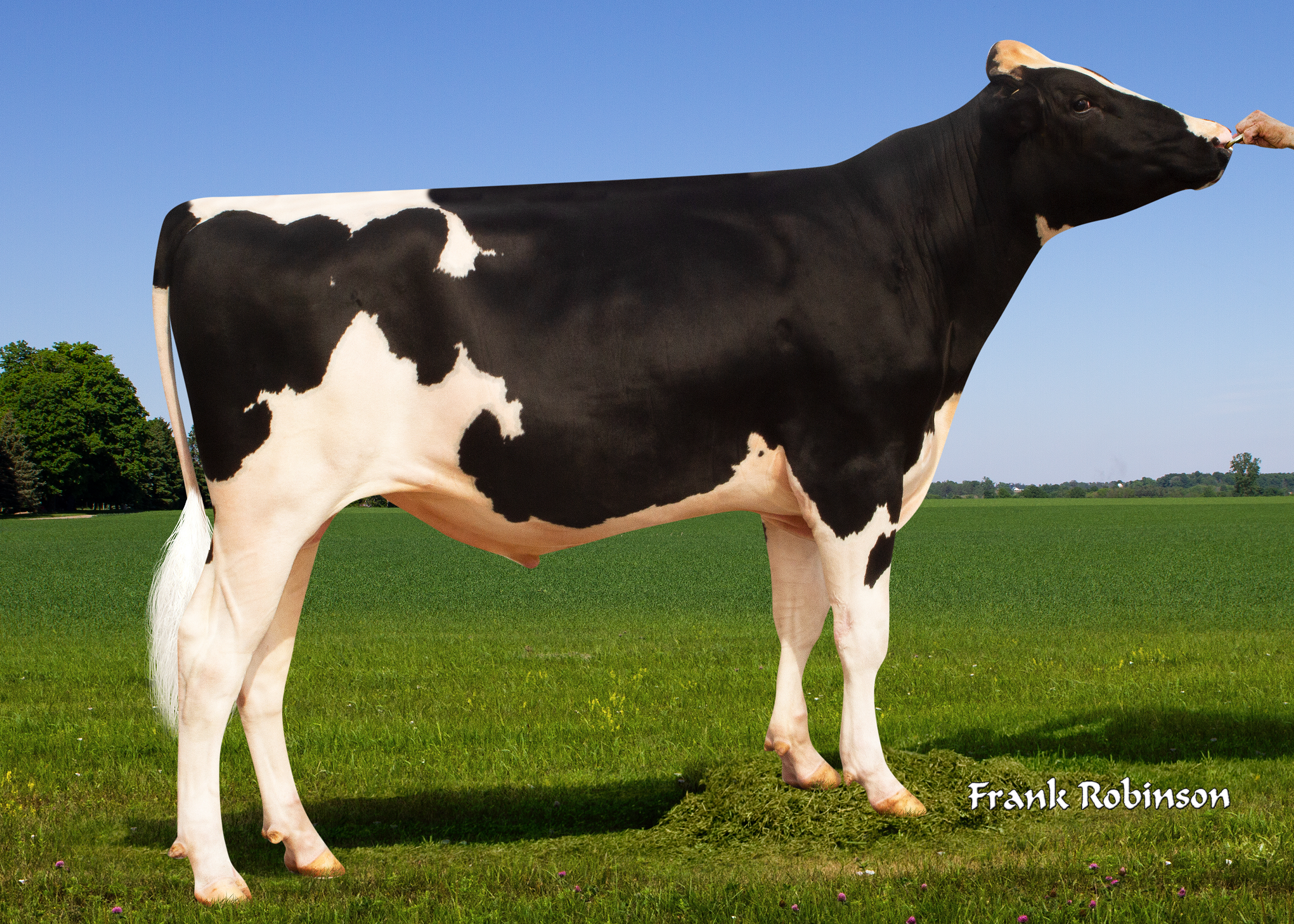 Pictured: Genosource Captain
Delta-LAMBDA also stays strong as the No.1 Proven Mammary Sire at +3.91, with his son, HANIKO being the No.1 Genomic Mammary sire at +4.3. We also have the No.2 Proven Mammary and the No.2 Genomic Mammary Sires with another father and son combination in the form of Wilt EMILIO and Eclipse MILIO.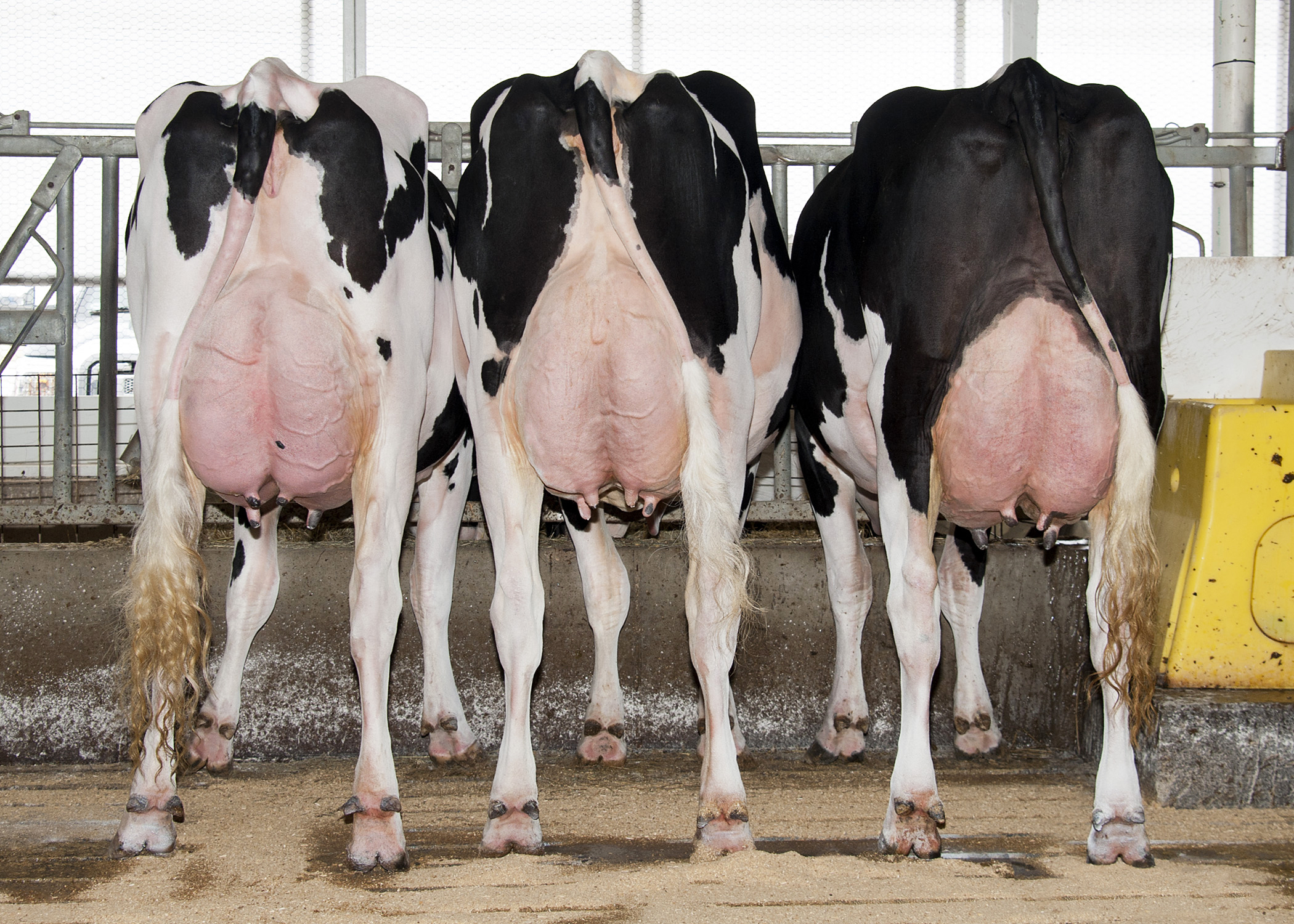 Pictured: Group of daughters sired by DELTA-LAMBDA.

Staying with the Type traits and we can also boast the No.1 and No.2 Proven Legs and Feet improvers with JORDY Red (+3.53) and Mr Rubi AGRONAUT (+3.08). AGRONAUT also sees a nice jump up on PLI and all three Type composites which is reflecting the positive feedback we have been receiving from customers in the UK. With a lot more daughters to come, we are expecting to see his proof continue to improve in the future.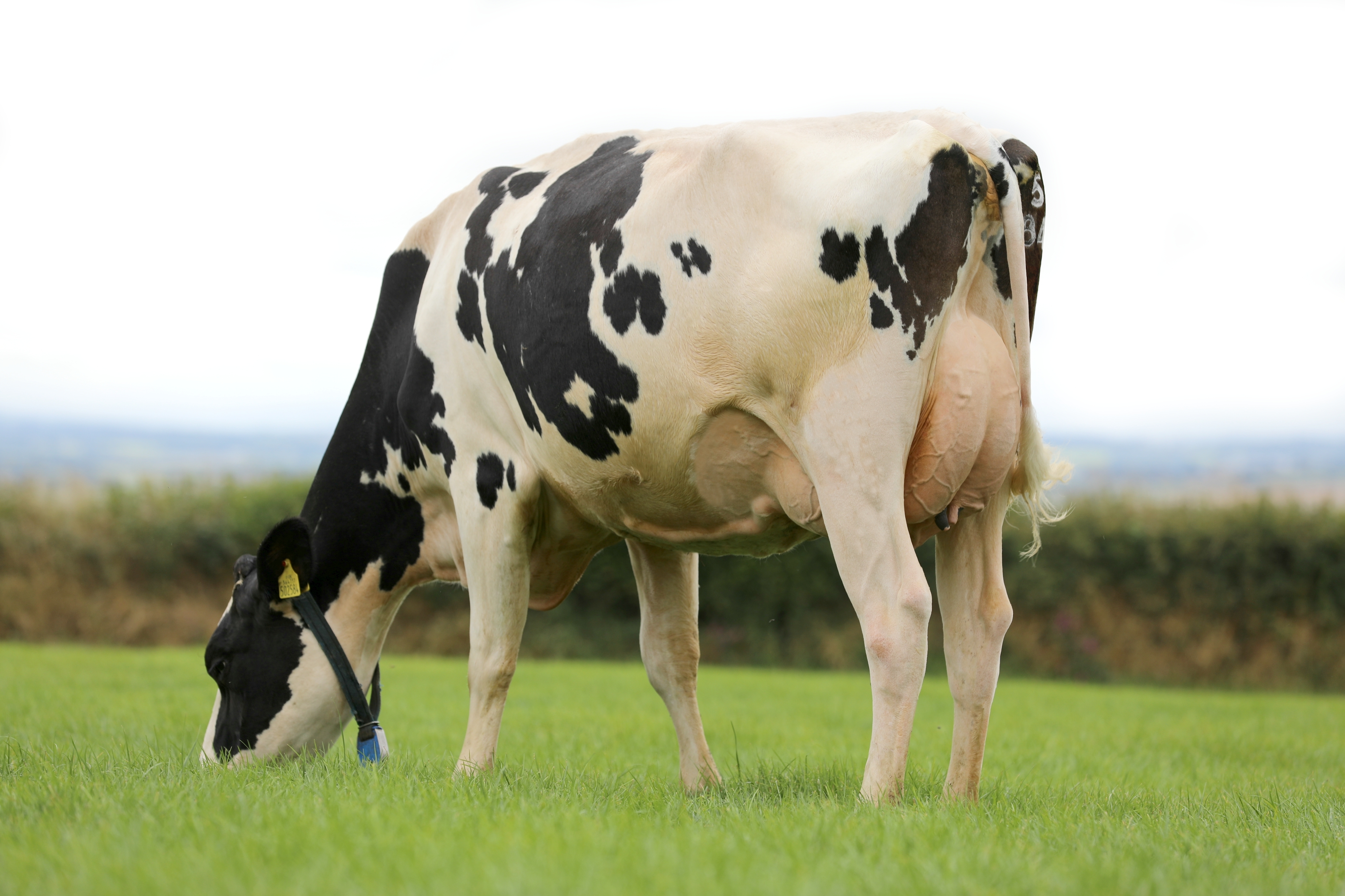 Pictured: Mr Rubi-AGRONAUT daughter at Sherdon Holsteins.
Another ranking of note is the extreme Milk improver TJR Duke DAWSON who is still the No.1 Genomic Milk improver with +1359kgs.
Looking to some New bulls, and we are delighted to release Wilder DYNAMITE PP. This is the New No.1 PLI Homozygous Polled Sire in the breed. DYNAMITE PP is a Red Carrier and A2A2 and BB Casein sire. At £697 PLI he is nearly 70 points higher than his nearest rival and has a very nice proof with 736kgs milk, huge Protein (+0.08%), 7.1 Fertility, 1.52 Type and 1.76 Mammary. He is a Strength, Teat Length, and Locomotion Improver and is a Jet Black, Eye-catching individual in his own right. Look for DYNAMITE PP along with 2 other new PP bulls in the new Homozygous Polled section at the back of the catalogue.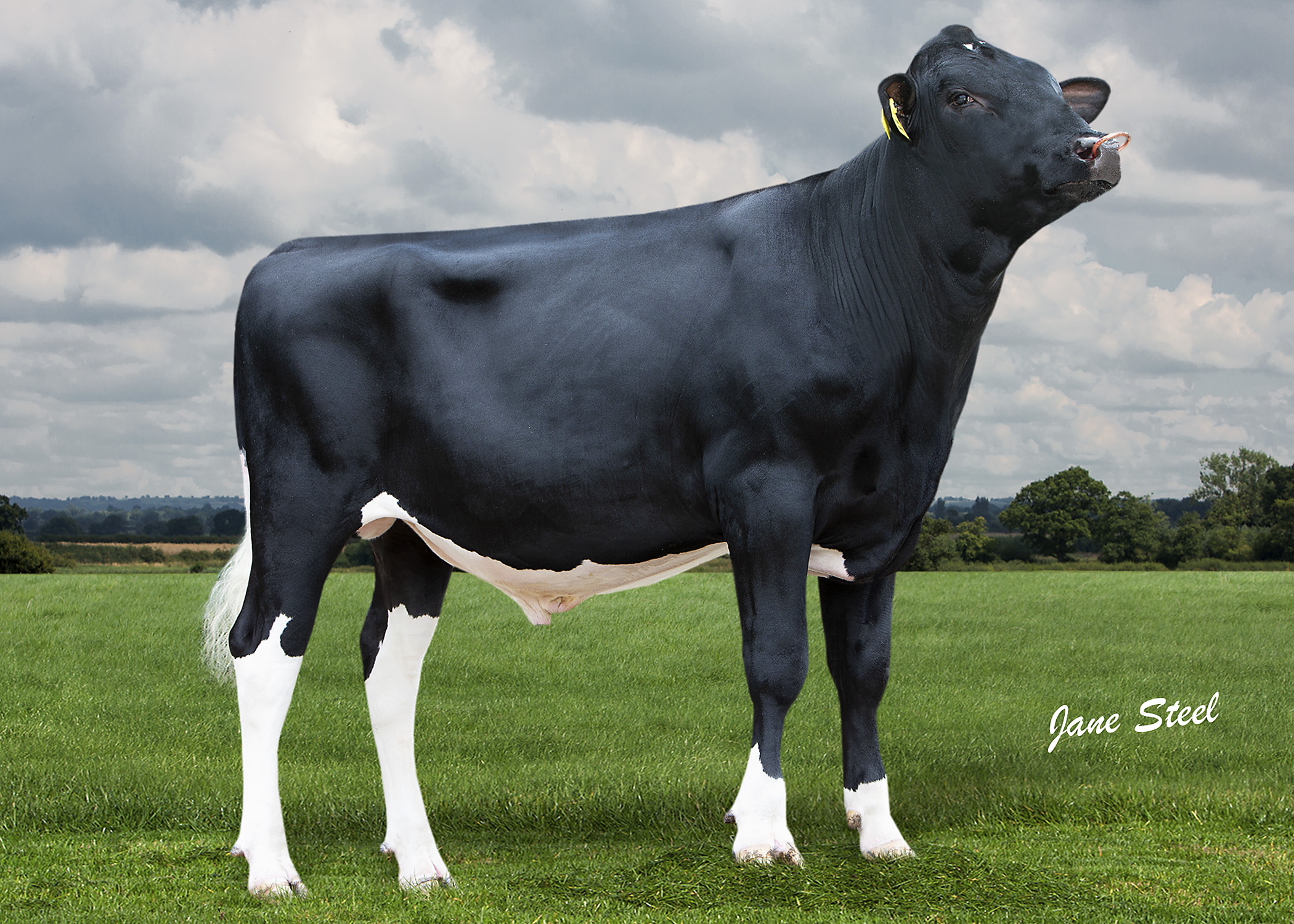 Pictured: Wilder Dynamite
Introducing arguably the most balanced bull on the market, Nortonhill R2 D2. R2 D2 combines high PLI (+£713) with huge components (+0.15% Fat and +0.13% Protein), solid health traits and an incredible Type linear that offers Strength, exceptional Udders and added Teat Length.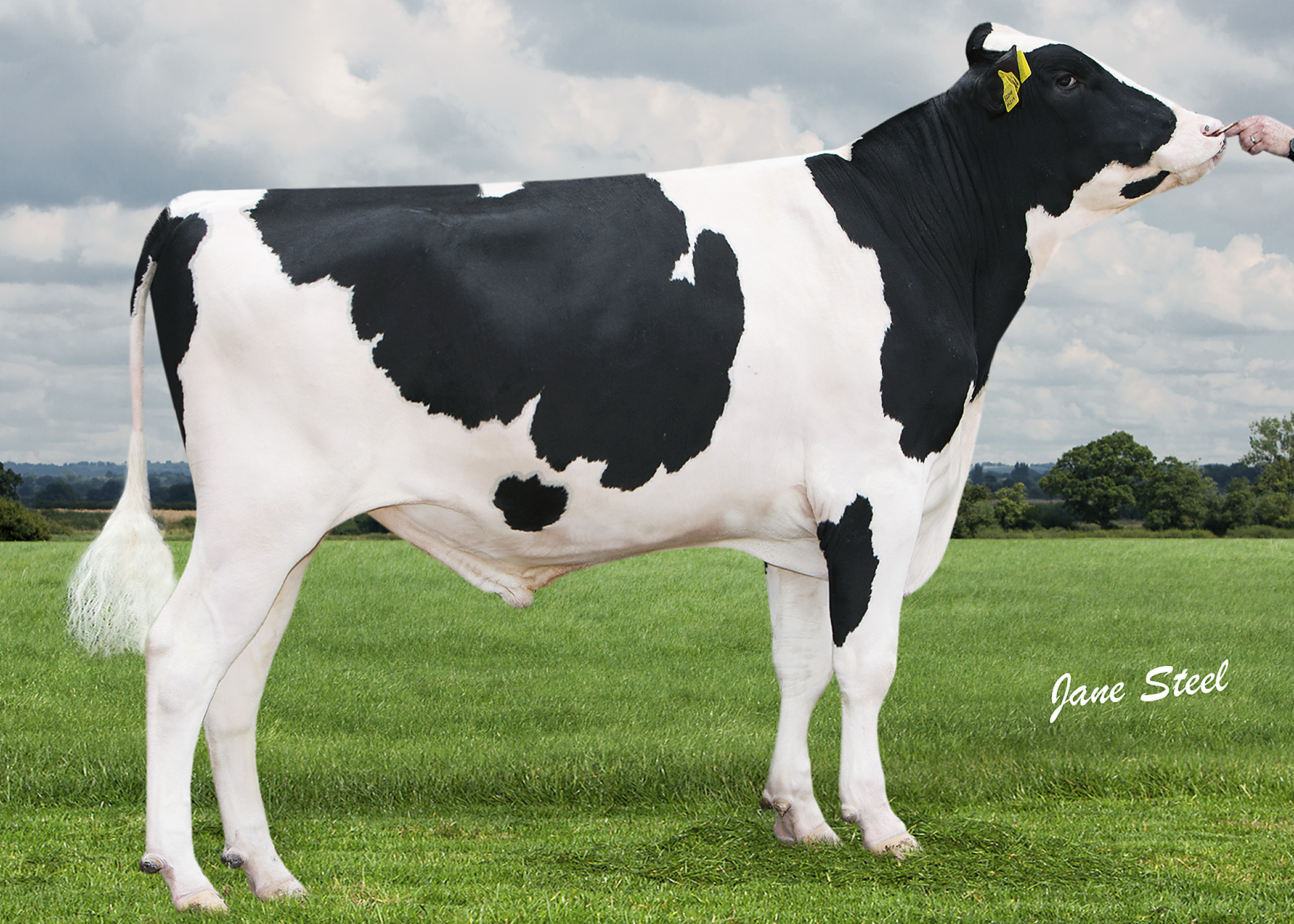 Gen PIKACHU is an exciting bull that will draw the attention to those looking for Milk (+1106kgs), Combined Fat and Protein (81.4kgs) and Fertility (+4.3). Expect to see moderate sized cows, with High rear udders that Milk like crazy! He is an A2A2 sire that is also very high RZG in Germany.
Another interesting new release from the Cogent stud is Hul-Stein COWBOY. This is a bull that ranks well across multiple global indexes and ticks a lot of boxes. At £736 PLI he ranks well amongst our offering, and fits a very nice profile with 689kgs Milk, 0.17% Fat and 0.06% Protein. He is very good for health traits with -25 SCC, +122 Days Lifespan and +5.7 Fertility. He has a balanced Type linear, with Strength and Width in abundance. At 2870, he is a high GTPI sire and is BB and A2A2 on the milk proteins.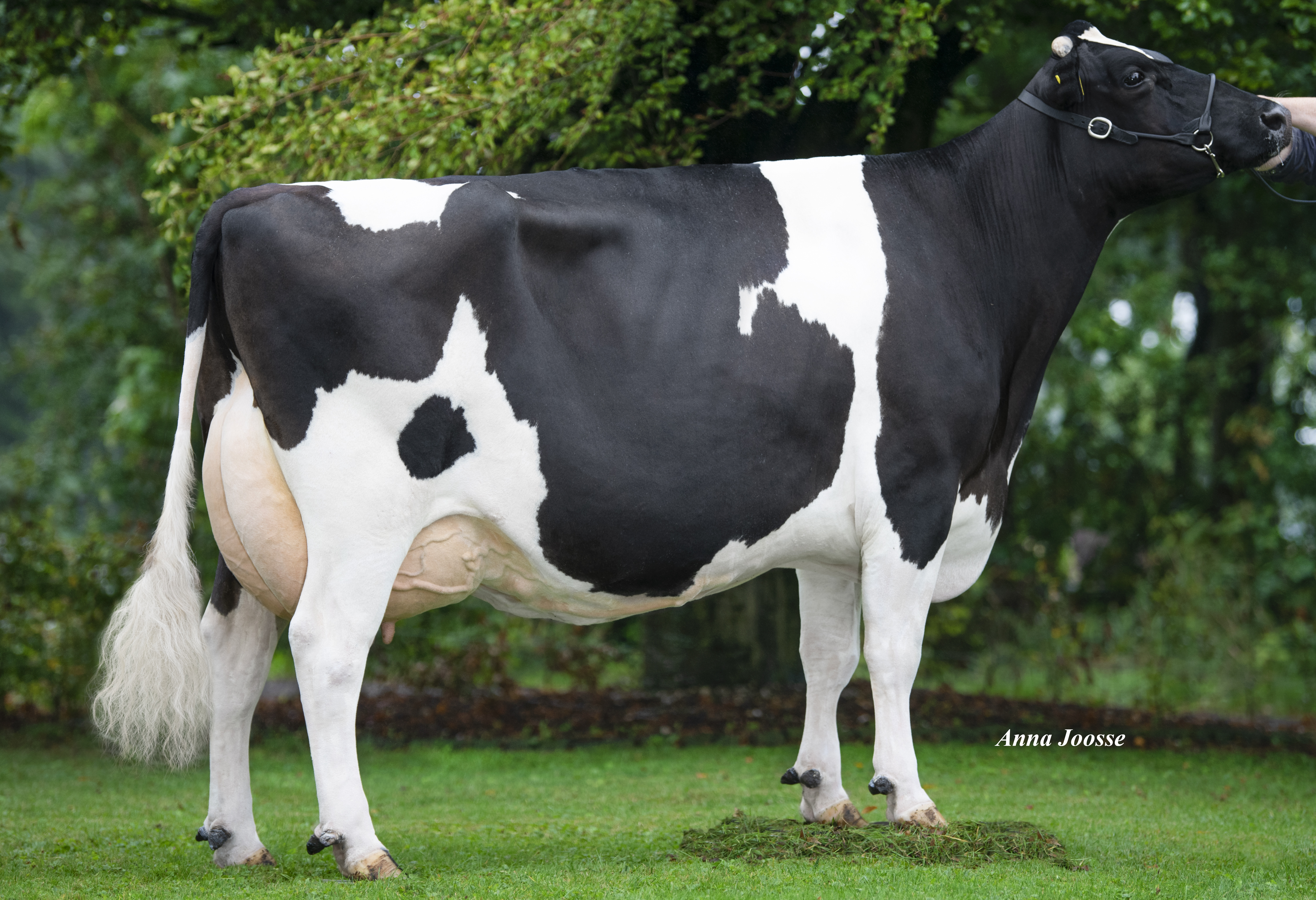 Pictured: 3rd Dam-Anderstrup DG Calico VG86
We have had a good solid proof run, with MAMBO, FLINCH, SANTOS, RAZZY, NORTON, MAJOR, KENDRIX, JUMPSTART, EIFLE, ESQUIRE, DEXTER, CYPRUS, CAMILO all doing well. We will have more to talk about soon, including some information on some of the new bulls coming from the ST Line up, which are going to bolster our catalogue even further. Our offering is based around Variety, Balance and the ability to offer the most elite sexed product on the market, SexedULTRA 4M.
For more information on any of the sires mentioned in this article contact your local Cogent Genetics consultant or give one of our friendly team a call on 0800 783 7258.