August 2019 proof data has been released by AHDB and a strong showing for Cogent Breeding as we see a new addition in LAVAL, who is now the highest PLI bull in the portfolio and the highest Fertility sire in the top 200 PLI bulls, further to that, we see good increases for AGRONAUT, NASHVILLE and CURSOR who are all now over £800 PLI.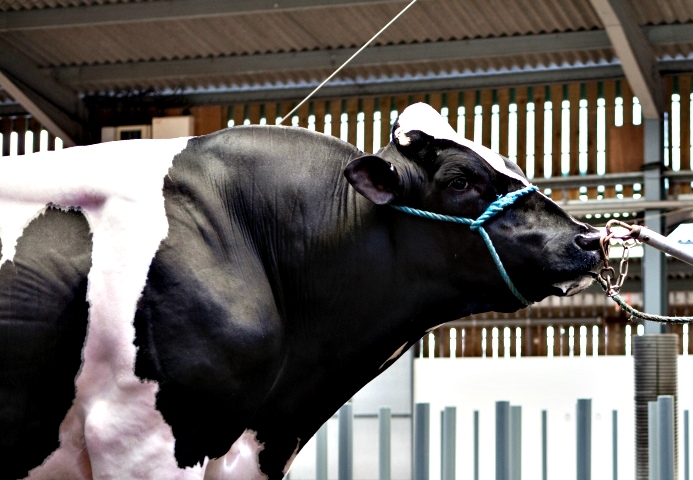 On the Proven front, RUBICON solidifies his position as the best bull on the market! Now up to £709 PLI and stands at number 7 on the proven rankings, but at 3.26 Type he is the highest Type bull in the top 50 PLI rankings. The big move for him is he is now 52.6kgs Fat making him the number 1 Proven bull and the number 2 in the breed.
New Proven additions include Dupasquier PRIZIM who offers 0.39% Fat and almost 3 points on Type with excellent Health traits. Westenrade JETHRO is now proven, and whilst he wont appeal to everyone we cant deny that this bull doesn't offer a point of difference as one of the breeders elite strength transmitters. We have been really impressed with the udder quality on the JETHRO daughters and customers are very happy.
Once a high profile Genomic sire, Oconnors Vogue MAIN TIME is now entering the line up as a proven bull with a great combination of Production, Health traits and Type. Vekis DG POPEYE is another new addition from Ai Total and has been eagerly anticipated in recent months with daughters really impressing on farm around the World.
POPEYE is a high component and health trait sire with very balanced Type. Ladys-Manor Halo ARMOUR is back in the line up as a Proven bull that has also been impressing on farm and with the classifiers. He offers good production, 11.6 Fertility and over 2 points on Type. Lastly, and certainly not least from a Proven stand point, Wintersell DEMON is a late addition with £598 PLI, huge components, big fertility and a very impressive Type linear.
Back to Genomic bulls and a good day for CURSOR as previously mentioned, who now offers £801 PLI, 1041kgs Milk, 71.2kgs CFP, 8.4 Fertility and +2.34 Teat length. This is a strong, Black bull that is a massive box ticker for the UK market.
There has been another nice jump for Mr Wings NORTON who now offers £796 PLI, 879kgs Milk, over 70kgs CFP and 8.7 Fertility.
ESQUIRE is now over 1000kgs milk with 73.9kgs CFP and exceptional health traits and one of the highest-ranking bulls with some strength and substance in his body traits.
New addition Delicious DW CONFIDE is offering £782 PLI, 999kgs milk and positive components. Like Esquire, CONFIDE offers positive strength with wide rumps.
A massive jump for the 2 Helix sons PACO and TWITCH; PACO now moves to £777 PLI with 48.6kgs Fat and 7.3 Fertility whilst TWITCH moves to £775 PLI 45.1kgs Fat and 11.2 Fertility.
DAWSON remains the number 1 Milk and Protein kgs bull in the breed with 1457kgs Milk and 41.6kgs Protein. SHOOTER and SLATER are now both over 80kgs Combined Fat and Protein and ST Gen Rubicon JONES moves to 51.5kgs FAT and jumps up to £684 PLI suggesting he will continue to be one of the most popular bulls around. LANCASTER is the number 1 Genomic Fertility sire with a rise to 19.9 Fertility and he also saw an increase over 30 PLI points.
On Type, we are incredibly strong with HANIKO, CRUSHTIME, EMILIO, CROWN ROYAL, RAPID, UPGRADE and JORDY RED all being over 3.5 Type Merit and all in the top 15 UK Genomic Type bulls. RAPID needs a special mention as at £730 PLI he is over 200 points PLI more than any other bull in the top 10 for Type, whilst LAMBDA is still the bull to turn to if you want High Type and Fertility with 3.46 Type and 9.6 Fertility.
We have a diverse offering that caters for every different farming type and the majority of bulls will be available in SexedULTRA 4M.

95 sires available > 0.5 for Lifespan
90 sires available + Fat % Protein %
80 sires >8 for Fertility
48 sires over +2.5 for Type with 5 in the Top 100
Call us today on 0800 783 7258 or speak to your Cogent Genetics Consultant to find out more.