Introducing ARDMORE JEEPERS CREEPERS one of the hottest NEW Ayrshire sires to hit the UK market!

Ardmore Jeepers Creepers ( Modern Class x Prime x Crown Napier ) is a bull with huge potential offering an outstanding pedigree and exceptional genomic figures. Sired by Modern Class, Jeepers Creepers paternal line is strong with his dad being a heavily under used bull that offers a superb daughter proven proof. Whilst his dam is the EX94 3E Ardmore Janet 110. This cow has just calved her 5th calf and looks superb whilst also producing consistent yields having achieved 9087kgs in her 3rd lactation at 4.68% fat and 3.67% Protein. She has already produced a Sandyford Supreme daughter who has scored 87 points as a heifer so I think we can expect good things from Jeepers Creepers himself. This pedigree offers something different with no Oblique or Burdette blood evident providing breeders with something a little different. This bull's strength is not only in his pedigree but also an incredibly set of figures. He is Genomic No.1 in no less than 6 traits. A PLI of £183 is not a bad starting point although he is not No.1 in this trait this is still a very solid base placing him as the No.5 PLI sire.
Jeepers Creepers strengths lie in his Type and Health data with him offering super genomic type matched by outstanding health traits. He is No.1 for Type Merit (1.3), Mammary (1.3) and Legs and Feet (1) and will produce cattle that are of medium stature, with good balance of width and depth, whilst opening out into a nice rib. You can also expect level rumps that offer good width. Legs and feet are slightly straight whilst foot angle is also slightly steeper than average but not extreme. Mammary systems are exceptional offering great udder support and a shallow udder that is going to wear well over time, whilst offering favourable teat placement and length for most systems neither being too close nor too short.
Away from Type and Jeepers Creepers health traits are equally impressive. Offering huge Fertility Index (5.1) making him the No.1 sire in this trait by some margin. A Lifespan of 76 days also places him as the No.1 sire for this trait whilst the trio of No.1 rankings in health traits in completed by a SCC of -10. Production is also strong with Jeepers Creepers offering 106kgs Milk with positive Fat and Protein %. This bull is the complete package and gives Ayrshire breeders in the UK and globally the opportunity to use a sire that is likely to make a big impact on the breed.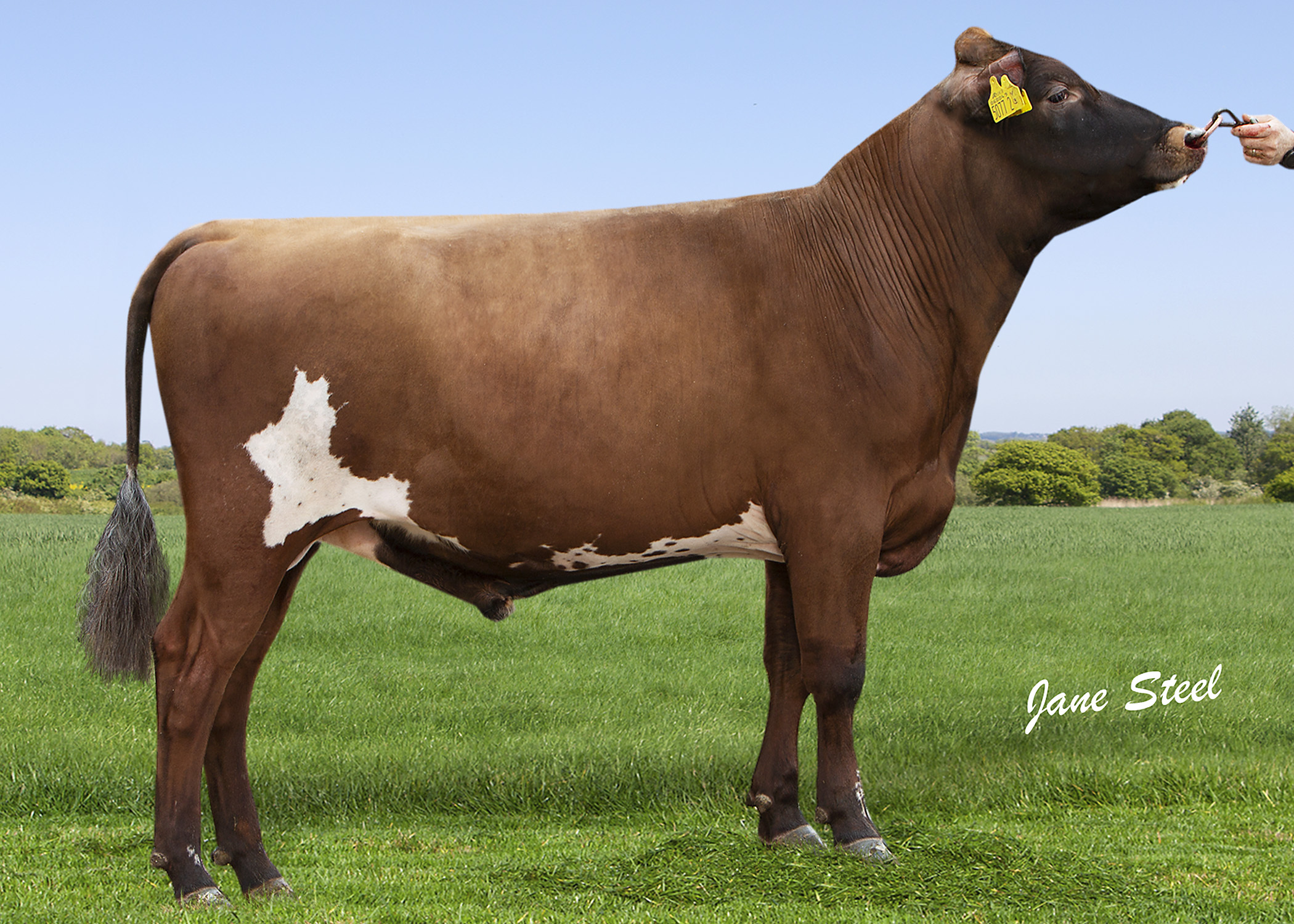 For more information on JEEPERS CREEPERS please contact your local Cogent Genetics Consultant.