We take a look at some of the highlights from the April 2020 proof run...
Genosource CAPTAIN is the new Number 1 PLI sire in the Holstein Breed at £882 PLI, 92 points ahead of his nearest rival.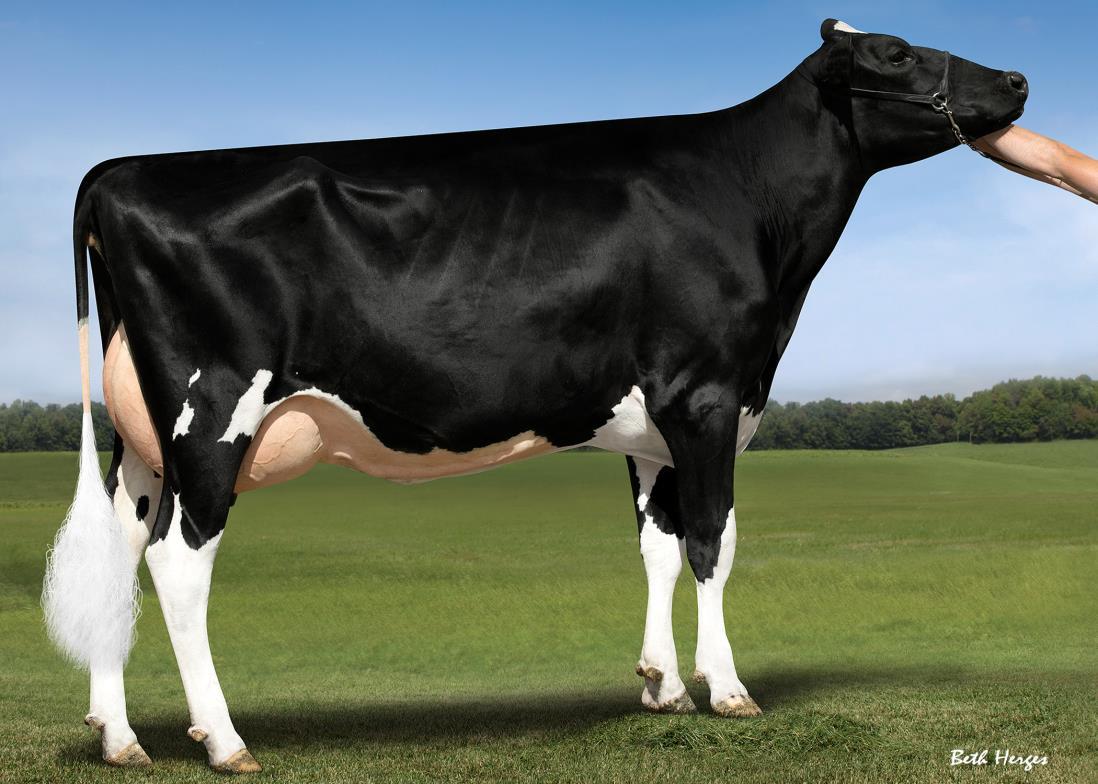 Pictured: Captain's Dam - GENOSOURCE SABRE 3522 ET VG85
The bull that follows CAPTAIN on PLI on the Cogent rankings is MR WINGS NORTON who makes his debut in the top 20 bulls at £742 PLI. This bull has gone from strength to strength since he was first released and has seen positive improvements for components, and calving ease.
Next on the list in the rankings is FARNEAR JUMPSTART, a bull we have been waiting patiently for! At £740 PLI, he is the number 20 bull in the rankings. This bull offers huge milk, positive components and exceptional health traits. His daughters are expected to be smaller in stature and will definitely suit the profit driven customer.
Switching to Type, and we have another of the big highlights in FARNEAR DELTA-LAMBDA who is the new number 2 Type sire in the breed at 3.15, and at 3.91 is the Number 1 Proven Mammary improver in the breed. LAMBDA offers much more than just Type, at £523 PLI he is offering balance like no other bull around. He is the only bull to offer £500 PLI and over 3 points on Type, offering big improvements for Milk, Fertility and Longevity.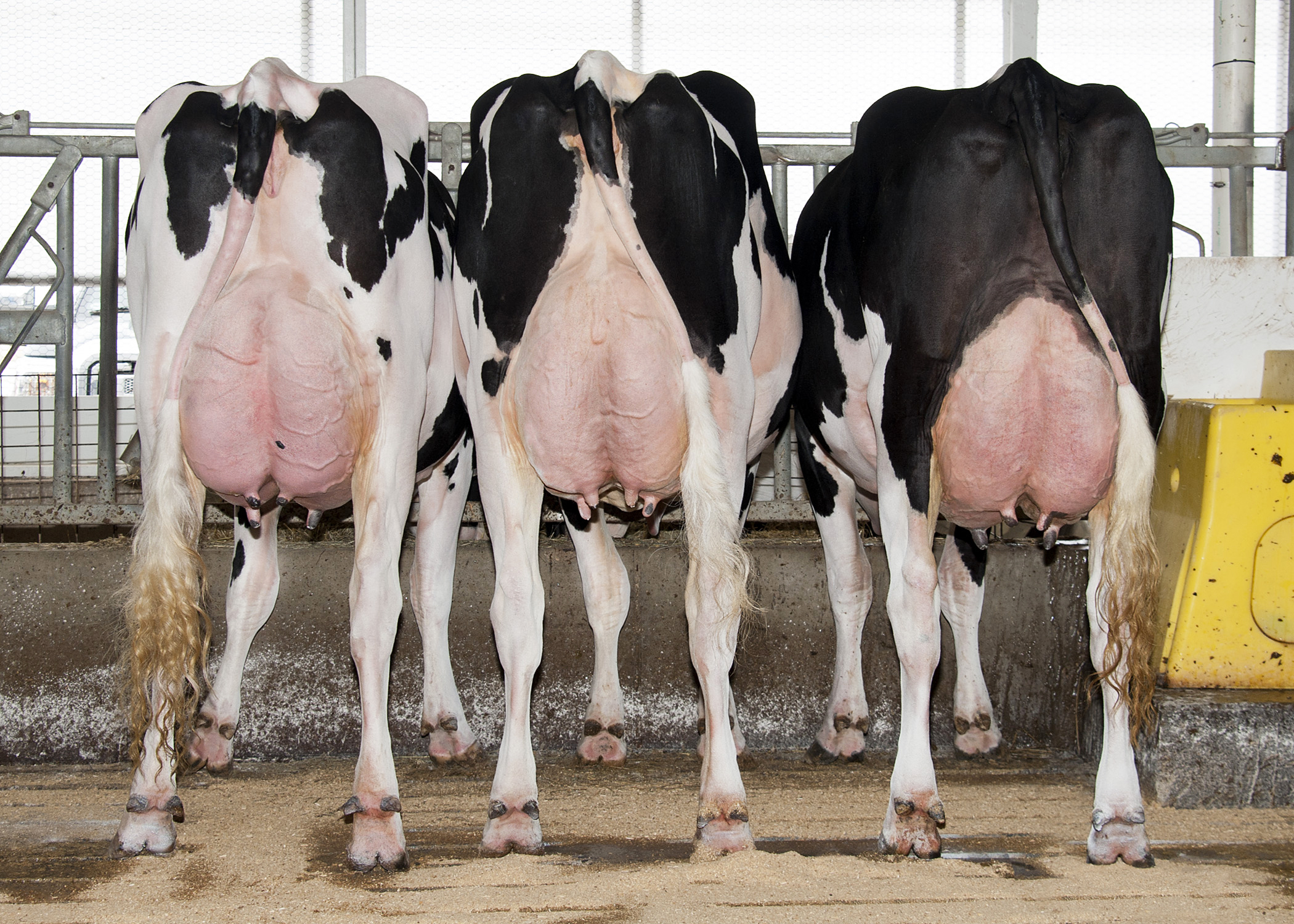 Pictured: Delta-Lambda Daughters
SIEMERS LAMBDA HANIKO is now the breeds number 1 Mammary improver at 4.28 alongside being the Number 3 Genomic Type Sire, following on in the footsteps of his sire!
Popular Proven sire, EDG BOB CYPRUS has also had an exceptional day, making his way into the Top 15 Proven sires with a great all-round proof. He is consistently impressing on farm with his strength, power and high-quality udders, and we can combine that with his huge components and massive fertility.
EDG RUBICON remains one of the most complete sires in the breed. He is combining huge Type and Index, being the highest PLI sire in the top 15 Proven Type sires offering huge Fat (kgs and %) and incredible feet and legs at 2.81.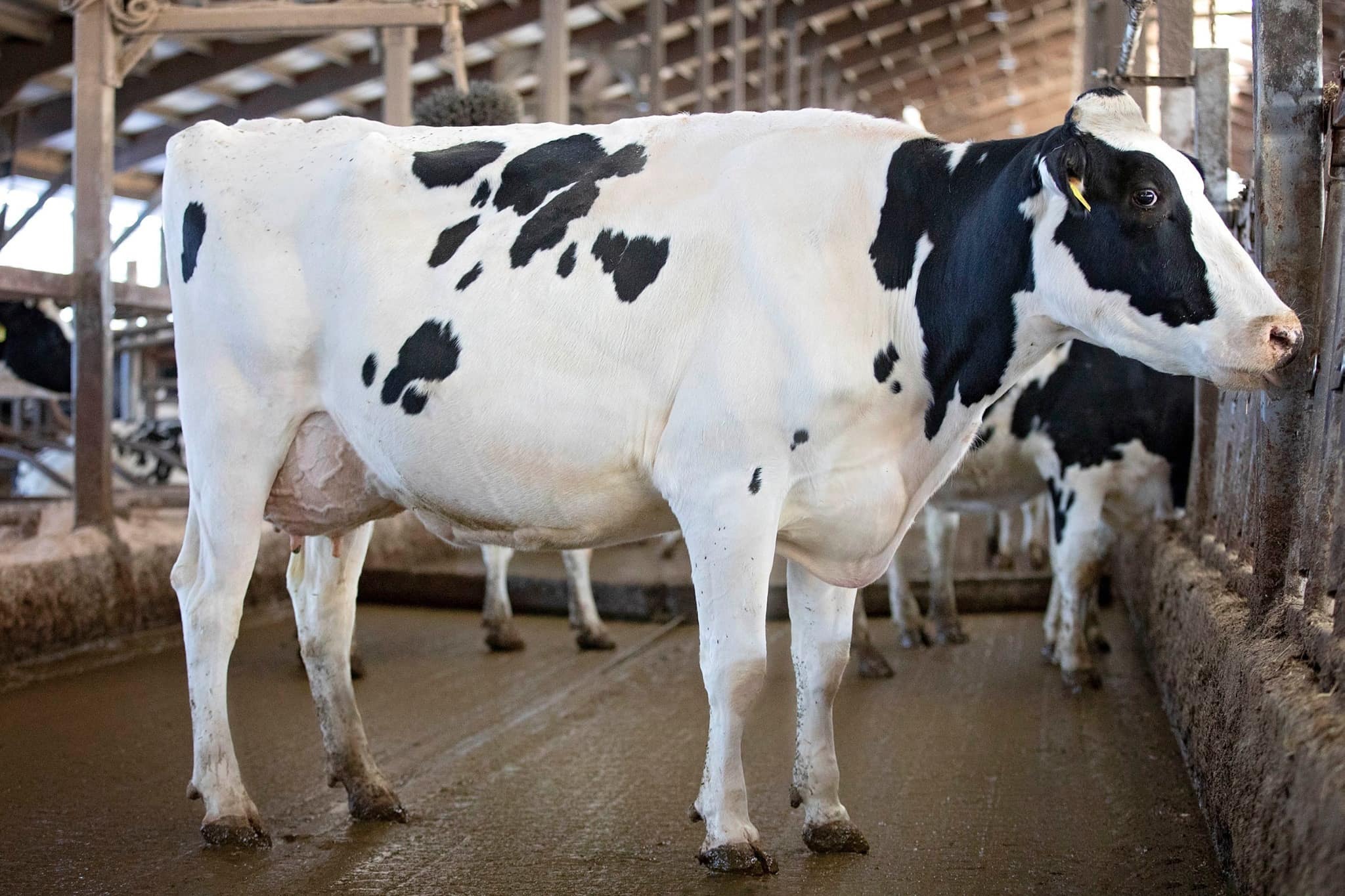 Pictured: Rubicon Eternity at Sandy-Valley Farms
For more information on any of the sires mentioned in this article contact your local Cogent Genetics Consultant or one of the team on 0800 783 7258.