David joined Cogent Breeding as a Genetics Consultant in November 2017. He covers farm businesses across Cheshire, The Wirral and North Wales.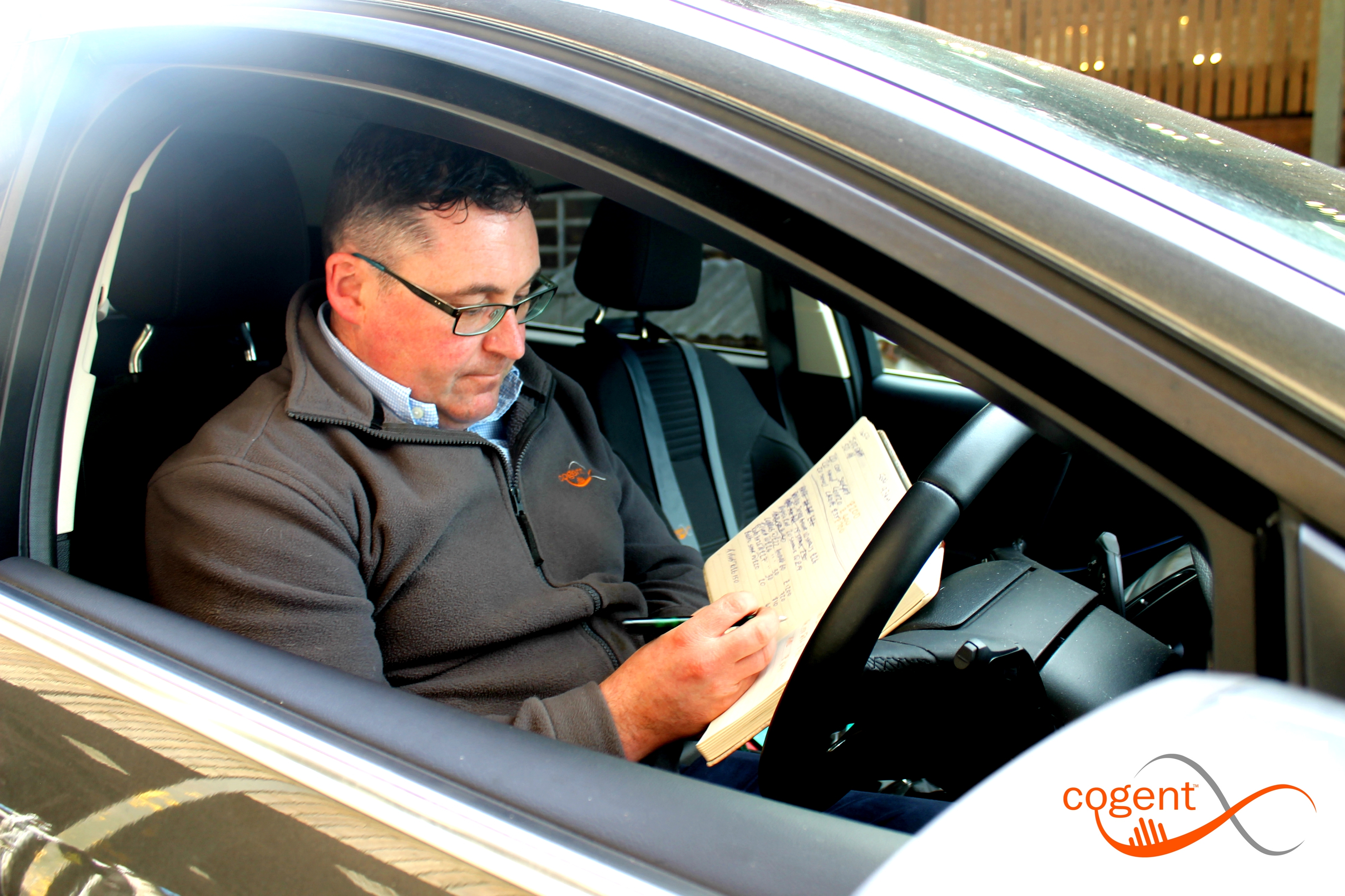 Tell us a bit about yourself…
"As well as being a Genetics Consultant for Cogent, I also work on the family Beef and Sheep farm in Tarvin, Cheshire. I am the fourth generation and we have been breeding Pedigree Herefords since the early 1950's, winning numerous shows across the country. I have three children Andrew, Jack and Oliver with my wife Elizabeth."
Prior to joining Cogent did you have any relevant sales experience?
"I have developed my sales experience over the years through owning my own businesses. Including running my own butchery and farm shop for over 12 years and selling pedigree cattle to buyers across the country."
What do you find the most rewarding about your job as a Genetics Consultant?
"The buzz I get when making a sale makes it all worthwhile! Building relationships, trust and gaining respect from my customers is extremely important to me. And you must always remember that everybody on the farm has to be appreciated. From the person feeding the calves, to the relief milkers and the farmers wife, they all play an important role in the business."
What would your advice be to those looking to become a Genetics Consultant?
"As a Genetics Consultant you must take pride in helping the farmer/herd to realise it's potential. Having a vast range of tools available enables us to maximise the herd's profitability. A passion for cows, farming knowledge and an eye for a good animal is also helpful. As well as a can-do, polite and friendly attitude."

What does a typical day entail for you?
5.30 AM - "My day starts with an early morning, waking up, having a coffee and going down to the farm to sort cattle."

6.00 AM - "Once I have completed jobs on the farm, I return home and my day begins with making phone calls, liaising with customers and checking emails."
8.00 AM - "I am then up and out of the house on the road ready for the day ahead. My day is filled with customer appointments, farm visits and processing orders."
4.30 PM - "As the day draws to a close, I return home to complete paperwork and plan for the following day."
Do you have what it takes?

Cogent Regional Sales Manager Andy Hales explains...

What is a Genetics Consultant?
Being part of a dynamic UK Sales team, you will report to the Regional Sales Manager in your area. It will be your responsibility to provide a first class breeding advisory service to dairy and beef farmers on the Cogent portfolio of products and services to achieve genetics improvement in the customers herd.
Describe the ideal candidate
"At Cogent we strive to give valuable advice to our customers. Our Genetics Consultants must be able to utilise our suite of Precision services which allows them to make informed decisions. We use these to create bespoke Genetics plans for each customer. To be a successful Genetics Consultant you must be self-motivated and able to build trust and solid relationships with our clients."

What training is provided?
"During the induction you will receive full training in our extensive range of products and services alongside an in-depth introduction to the company as a whole. Ongoing you will be provided with regular updates regarding product and service upgrades and any support required in relation to sales techniques and strategies."
Cogent are looking to recruit Genetics Consultants in Cheshire, Shropshire, Staffordshire, Derbyshire and South West Scotland.
If you would like to be part of a skilled team working for one of the UK's largest suppliers of bovine genetics contact: recruitment@cogentuk.com