SEXED SEMEN COMBINED WITH GENOMICS BRINGS SUCCESS
One Lancashire dairy farmer believes the technique he employs of using SexedULTRA 4M semen, in combination with genomic testing, is highly relevant to all pure-bred Jersey herds which rear their own replacements.
Paul Ingham of Laneside Farm, Waddington says: "Conventional semen does not interest me at all now." With a herd of 152 pedigree Jerseys, his reasons are clear; he simply cannot stomach the idea of shooting low value Jersey bull calves. "I could not bring myself to do it," he says.
As a result, he has stepped away from using conventional semen, opting instead for a combination of sexed dairy and beef semen. The aim is to avoid producing pure-bred Jersey
bulls and instead only rear replacements or higher value beef calves.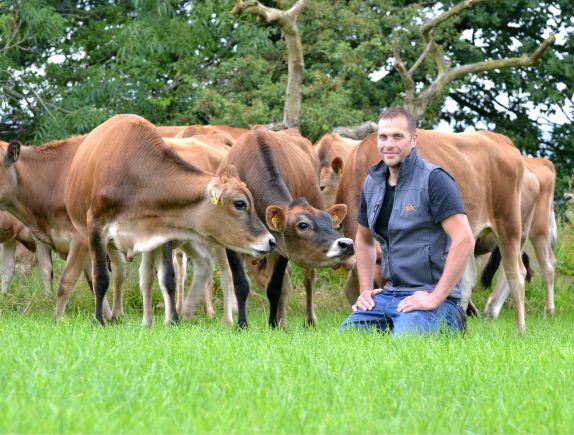 At the end of last year, Mr Ingham took this to the next level, choosing to genomic test all heifers prior to breeding age. He could then use this information to choose the highest genetic merit females to put to sexed. The approach was part of an Arla/Cogent trial looking at ways to maximise breeding efficiencies on farm. The trial used SexedULTRA 4M, which uses twice the number of female semen cells per straw compared to traditional sexed semen. This technology brings conception rates closer to those achieved on conventional semen. This was a trial which was particularly attractive to Mr Ingham who felt conception rates had taken a hit when using previous traditional sexed semen. "We seemed to use a lot of straws per pregnancy. It did seem that we went through quite a lot of semen for what we were serving," he explains.
This meant conception rates had dropped to about 35% in cows and 56% in heifers (see tables). Despite this, he was still committed to the sexed strategy. "I would have still carried on with it as you cannot do anything with bull calves. It is money down the drain if you get a bull calf," he comments.
At the same time, he was all too aware of the negative impact on herd fertility and the cost associated with using more sexed semen straws. However, since shifting to using SexedULTRA 4M, his fears have been put to rest. Results show that conception rates are not only better than the previous traditional sexed semen used, but also higher than those seen using conventional semen too (see tables). Heifers – classed as maiden and first lactation animals – are achieving conception rates of 63% to SexedULTRA 4M. Cows are at 51%. Mr Ingham comments: "The conception rates look good. It is definitely going in the right direction. The figures give me the confidence to use SexedULTRA 4M. They do not give me any reasons to worry."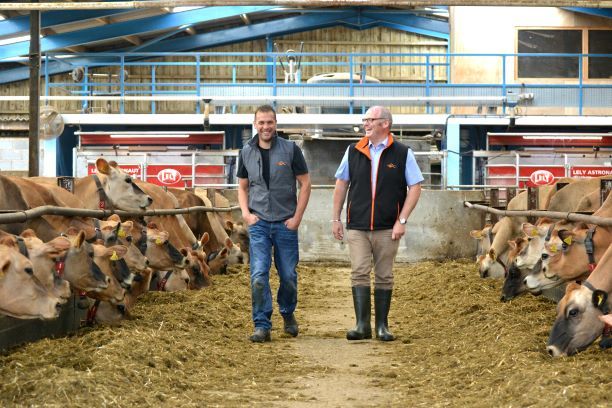 Mr Ingham runs the Ribble Jersey herd in a family partnership. Cows yield 7,500 litres per cow per year at 5.7% fat and 3.9% protein. In the last couple of years, only the best cows would be put to sexed, with a proportion of conventional and beef then used. Now, all cows are served to sexed, unless they are Johne's positive. They will generally get two or three chances to sexed and then be put to an Aberdeen Angus, British Blue or Hereford sire.
SUMMARY COWS
| | | | |
| --- | --- | --- | --- |
| Semen type | CR | No | PD+ |
| SexedULTRA 4M | 51% | 115 | 59 |
| Previous sexed | 35% | 124 | 43 |
| Conventional | 47% | 60 | 28 |
SUMMARY HEIFERS
| | | | |
| --- | --- | --- | --- |
| Semen type | CR | No | PD+ |
| SexedULTRA 4M | 63% | 49 | 31 |
| Previous sexed | 56% | 59 | 33 |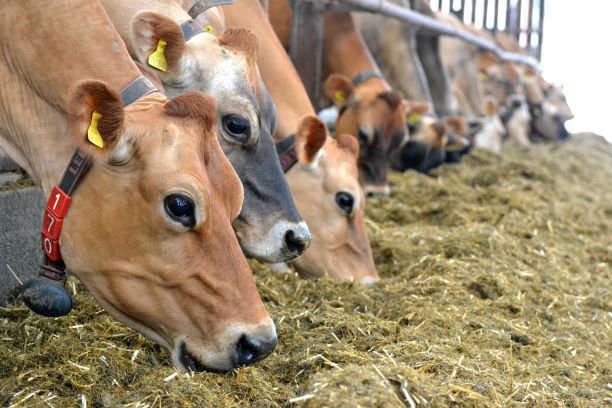 GENOMIC TESTING

On the heifers, results from genomic testing have been used to override lower reliability mid-parent averages. Heifers were then ranked according to the farm's Cogent Custom Index (£CCI). The CCI breeding index is produced for individual farms after taking into account their specific milk contract and breeding requirements.
From this, the top 70% of heifers were selected for service to SexedULTRA 4M. The rest were AI'd to Aberdeen Angus.

Moving forward, Mr Ingham believes genomic testing should help drive improvements. "Genomics is definitely the way forward. It ensures the best animals within the herd are accurately defined, allowing more informed breeding decisions to be made - it should save us money in the long term."
In addition to genomic testing, Mr Ingham began the Cogent Precision service on farm just
over four years ago. He wanted to improve technical performance and to place a greater focus on fertility so employed Cogent Reproductive Specialist Liz Guest who currently manages the day-to-day reproduction and fertility work.
Since joining Cogent Precision, the pregnancy rate at Laneside Farm has increased to 31% with a conception rate of 42%. He also utilises the Cogent PrecisionMATCH service, where all cows are scored for 18 traits by a PrecisionMATCH evaluator. Females are then correctively mated based on the farm's breeding aims. When it comes to the heifers which have been genomic tested, their genomic breeding values will be combined with the phenotypic data to account for inbreeding and various other economically important traits.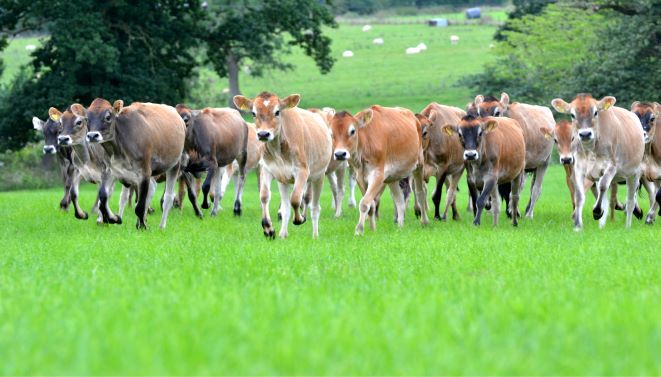 Mr Ingham will sit down with the Cogent team to choose a number of bulls to meet his breeding aims (see box). "Obviously, we are looking to keep milk quality and litres up there, and Type. We want good, strong cows," he explains.
The aim is to produce cows which are strong in the body, with good legs and strength in the chest. A good udder with good teat placement and teats that are not too short is also important considering cows are milked through two robots.
Mr Ingham believes the use of sexed semen 'is absolutely the way to go' in a Jersey herd rearing its own replacements and explains that 'ultimately I am making genetic progress while avoiding the unsavoury task of disposing of bull calves'.

BREEDING INFORMATION
SexedULTRA 4M bulls used: Got Maid, Doyle, Taupe, Wilbert, Headliner, Chinook, Goldtop.
Beef sires used: Dubliner, Dead Center, Onyx and Daffy.
The top 10% of heifers averaged
£288 PLI
The top 50% of heifers averaged
£173 PLI
In one generation the genetic
gain for the heifer group improved
by £30 £CCI over 12 months
Find out how much you could make...
Please submit your details below and we will get in touch to produce a personalised herd audit on yuor farm, which will tell you your cost benefit of using this strategy! Please enter your post code into the message field.