Improved fertility management adds £ to the bottom line for Scottish Dairy
By making the most of modern breeding services - from sexed female dairy and sexed male beef semen to pin-sharp fertility management and DNA testing his heifers - Kenny Campbell is lifting the financial fortunes of his Scottish farm.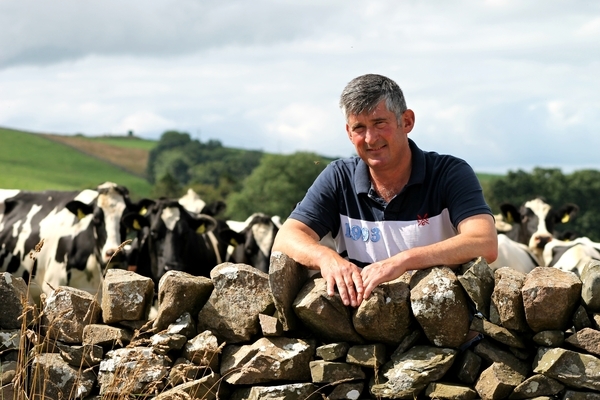 Scottish farmer, Kenny Campbell, needed no instruction from his milk buyer to stop producing male dairy calves. When the announcement from Arla came last month – that after 2020 they would not buy milk from farms which slaughtered young dairy bull calves – he was already well down the road of producing only female dairy animals. He says the benefits of doing so – in tandem with producing high quality beef, some from male sexed semen – are transforming the finances of Slagnaw Farm.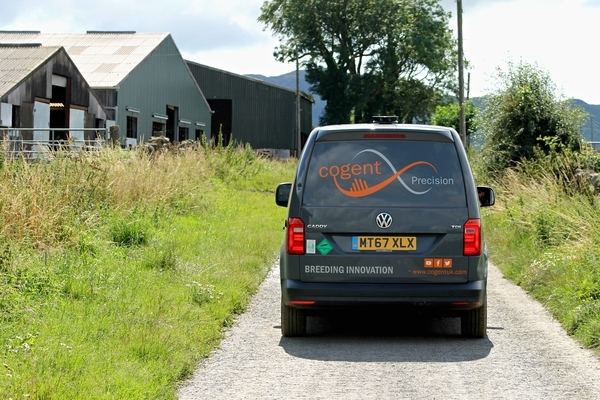 "I stopped using conventional dairy semen in February 2019 and I don't plan to use anymore," he says. The impetus for the change had come from Mr Campbell's desire to try SexedULTRA 4M, the Cogent product with twice the number of female sperm cells per straw than any previous sexed semen.
"I'd read a lot about it and was keen to see if it worked as well as the company claimed, so
when I had the chance to take part in a trial with Arla and Cogent, I took the opportunity," he said. Milking 550 Holsteins on his 700-acre (283ha) family farm near Castle Douglas, he says the results have exceeded his hopes. "Sexed semen – both female dairy and male
beef – has performed exactly in line with conventional semen on this farm," he says.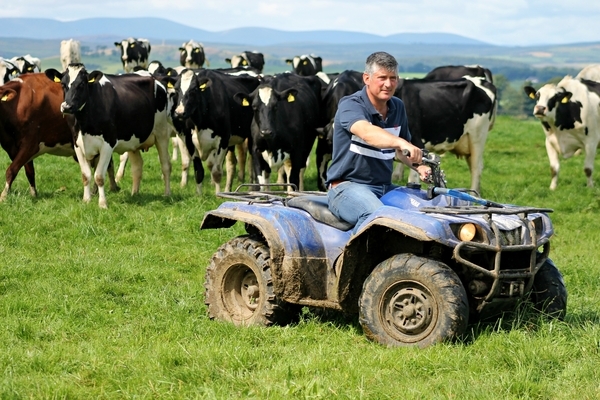 Today, he breeds around 85% of his dairy heifers and 15% of his cows to sexed female
dairy semen, only aiming to produce the number of heifers he requires for his own dairy replacements. Meanwhile, breeding the remainder of the herd to high genetic merit Aberdeen Angus beef has lifted the market price for his calves. "If we switched to 200 male dairy calves a year to high value Aberdeen Angus that would generate in excess of £30,000 annual income,"he says.
Remarking that the Angus heifer calves are 'not as marketable as the bulls', he says this will drive his plans to use more male sexed beef. However, using SexedULTRA 4M has only been part of Mr Campbell's engagement with Cogent, as he has also employed the company for their walk-and-chalk service, as part of the Precision-REPRO package.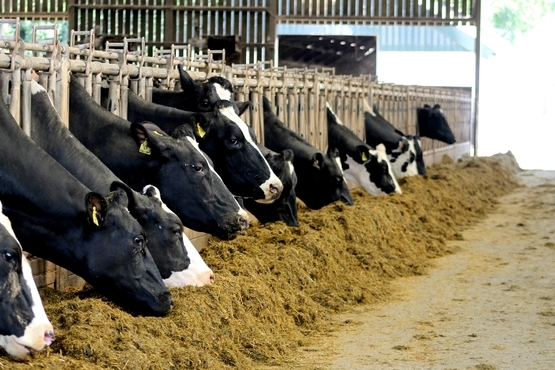 "Before we started, our pregnancy rate was around 18-19%, and the calving index was never over 400 days," he says. "The figures were not bad but I just wanted to get better." Cogent Precision Reproductive Specialist, Pablo Ipince, became a daily visitor to the herd from February 2019, walking and chalking, recording heats and inseminating the cattle.
Throughout the months ahead, heat detection rate increased to 66%, pregnancy rate to 30% (five month rolling averages to July 2019) and calving index is now on course to hit 372 days. Conception rate reached a high of an impressive 70% for the first group of maiden heifers (27 head) inseminated with SexedULTRA 4M dairy semen, which compared with 40% for the 415 head served across the herd with conventional dairy semen (see table).

"The improvement was massive," says Mr Campbell. "If we can maintain this performance
it will make a huge difference to the business. The better the herd's fertility, the more milk we
will produce and the more money we make." However, the benefits do not end with the extra
performance and the high value beef, but extend to the genetic improvement of the dairy herd though breeding its replacements from the top end. This has been enhanced through the use of PrecisionDNA, Cogent's genomic testing service which has been used across all the herd's dairy heifers.
Generating Predicted Transmitting Abilities (PTAs) for production, health and type traits and calculating a Profitable Lifetime Index (£PLI), the service – sophisticated SNP array technology – also clearly identifies animals which carry genetic defects. The genomic results are subsequently pulled through PrecisionMAP, a genetic auditing tool personalised to the farm's specific requirements.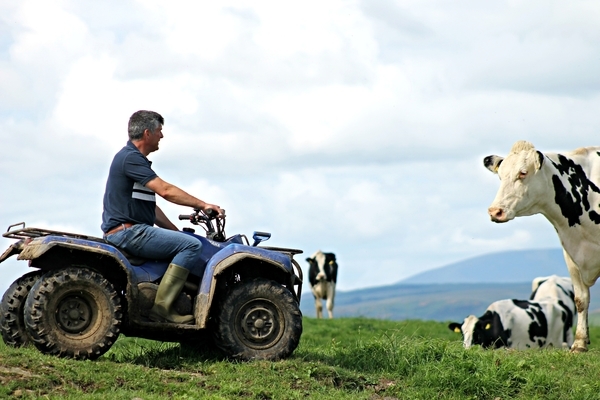 The programme allows for the identification of genetic trends, and therefore areas of potential genetic gain. This is carried out by looking at the requirements of the farm's milk contract, combined with each cow's performance and conformation data. "The first 60 heifers we tested were well above national average which was really encouraging," says Mr Campbell. "The top 10% were fliers but the bottom 10% were very poor, and worse than the national average. "The spread was amazing so if this means I can stop using poor maternal genetics, it will make a massive difference to the herd's genetic improvement.
The PrecisionMATCH mating programme is used to select the best bulls to correlatively mate individual animals for specific traits whilst removing the risk of in-breeding. "It has already meant I have bred the lower genetic merit heifers to beef, which I would probably have blanket served to sexed female dairy without the genomic testing service," he says. He also says it helps with specific bull use which can be tailored to match the genomic predictions, as well as with the qualities of the mature herd. "Cogent present the results in such a way that I can clearly see where improvement is needed," he says. "I am very interested in genetics but reading semen catalogues to find the right bulls would send me to sleep!"
"This system allows me to tell the company what I want, and they can do the rest." Seeking good fat and protein percentages and a robust kind of cow without too much stature or angularity, he says this will enhance his 9,700 litre herd as it moves towards autumn block calving.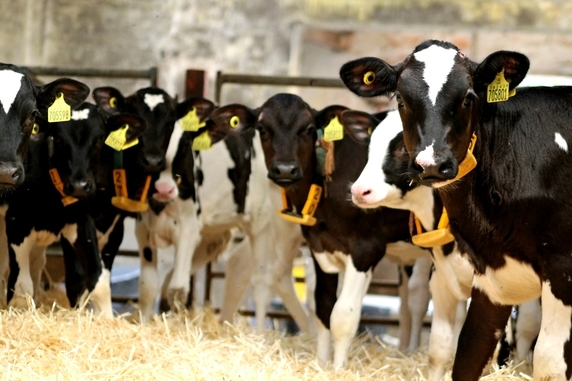 "I want to work with a good Holstein cow, but I want something more suited to grazing," he says. "We previously calved year-round and housed throughout the year. But now we plan to feed more winter forage and get more late lactation milk from grazed grass
in spring.
"We've already cut our concentrate use by 550 tonnes which has saved us a six-figure sum, with little loss in performance," he says. Buoyed by the all-round success of the new breeding policy and the new farming system, he says: "I'll unquestionably continue with the walk-and-chalk service as well as the use of SexedULTRA 4M and genomically testing with PrecisionDNA.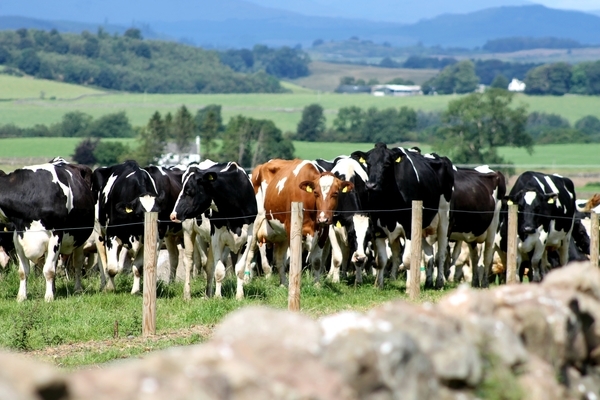 DID YOU KNOW?
With a 1% increase in pregnancy rate valued at £20 this could equate to a herd seeing a benefit of £80/cow increase in returns.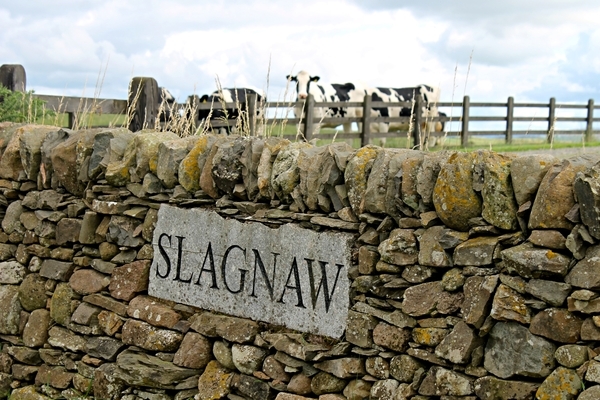 Find out how much you could make...
Please submit your details below and we will get in touch to produce a personalised herd audit on your farm, which will tell you your cost benefit of using this strategy! Please enter your post code into the message field.